A nine-month-old pup at an Ohio rescue shelter was stood up by the family who had expressed interest in adopting him.
The 9-month-old American Bully named Jack is currently looking for a new family and home.
Jack has a birth defect called spina bifida—a condition in which a baby's spinal cord fails to develop or close properly while inside the womb.
Jack is a nine-month-old American Bully and one of the cutest dogs ever! https://t.co/9zdiyfwsWb

— FOX19 NOW (@FOX19 NOW) 1611706380.0
Peaches Bully Rescue wrote in their viral Facebook post:

"Jack was very sad when his meet and greet person was a no show, no call. He had a bath, got his fancy harness on, had a fresh diaper, and a dedicated foster team that drove 40 mins each way just to end in huge disappointment."
"Obviously, that wasn't his family. Morgan, the nice lady from Cabela's, bought him a new toy to help him forget this experience. Thank you!!"
Here are pictures of Jack with his new friend.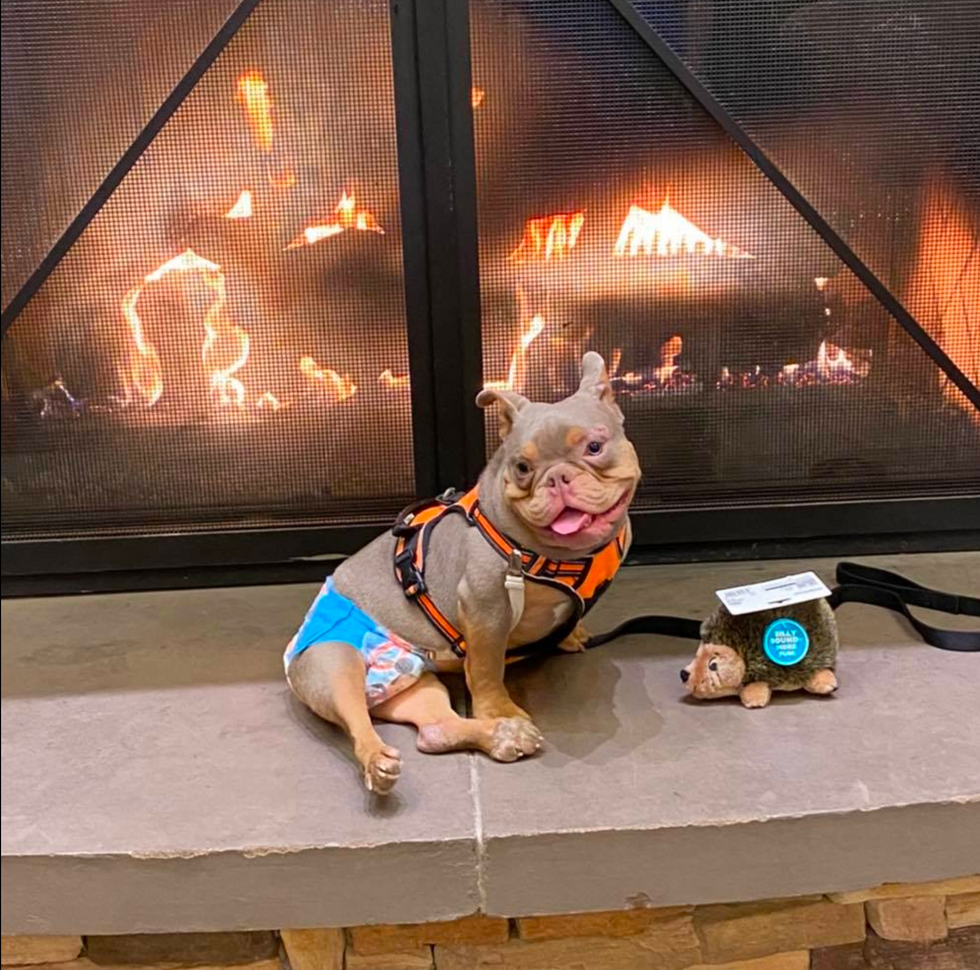 Peaches Bully Rescue/Facebook
Just look at his irresistible face.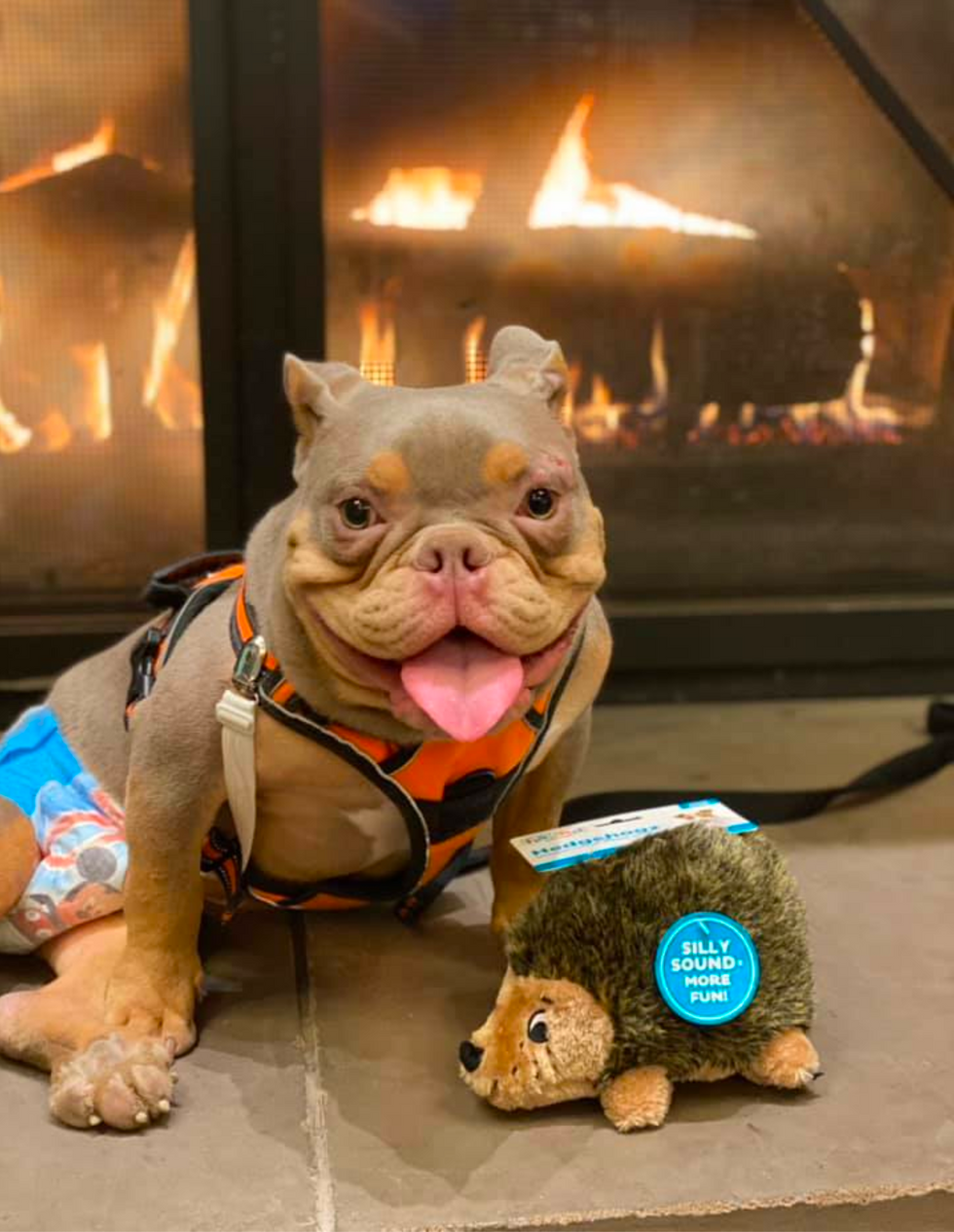 Peaches Bully Rescue/Facebook
The shelter remained optimistic Jack would find a family who will love him.

"Your family will come sweet boy and when they do, they will be perfect."
They also had a reminder for potential pet-owners.

"Respect that we are all volunteers and just trying to give this guy his best chance. Not showing up or calling is bad form. Our adoption application can be found at www.peachesbullyrescue.com/adopting.
This is so heartbreaking. I hope this sweet baby finds the loving home he deserves! #GiveJackAHome https://t.co/YejFWKy1VN

— Brandi Hunter (@Brandi Hunter) 1611714273.0
I can't wait for Jack to find the BEST family. 🥺🥺 https://t.co/eEcpJvTtCU

— Evelyn Schultz (@Evelyn Schultz) 1611696535.0
@KOCOAbigail God has a perfect person in mind for this beautiful puppy and those people weren't it! 🙏🏾🙏🏾🙏🏾🙏🏾

— Cleveland Chris (@Cleveland Chris) 1611753456.0
Fortunately, there was good news for our four-legged pal.

The shelter received over 200 applications and gifts after the little pup gained worldwide admiration.
Peaches Bully Rescue posted another adorable picture of Jack with the following update:

"Jack and our team are so touched by the immense support and networking that this community has done. We have received over 600 inquiries and 200 applications for adoption which we are processing."
"Jack's post has reached over 3 million people!!!! Wow! We have received warm wishes sent from all over the world, Australia, Alaska, UK, Germany, Puerto Rico, Singapore, and most the United States."
"Many packages and financial donations have arrived for him and our other dogs. Who knew that our little Jack Jack would be so widely loved and we could be so blessed."
"Our volunteer team is working hard to respond to every application, email and message so please be patient. We hope to have Jack meeting families very soon and will update when we find his peeps over the next weeks."
"Thank you all and please support rescue. We are the last chance for many animals in this world.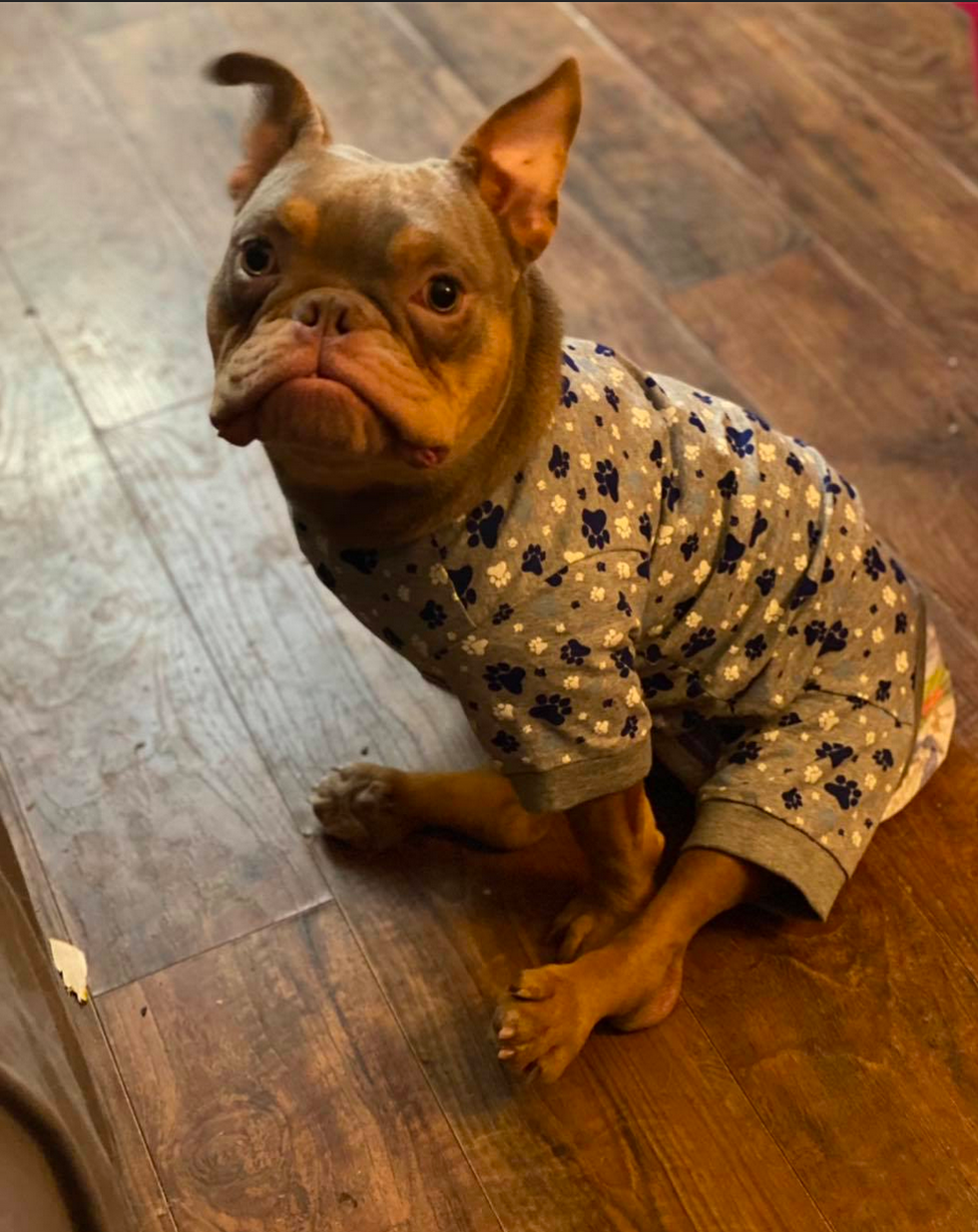 Peaches Bully Rescue/Facebook
The shelter concluded their post encouraging people to support rescue animals, saying they are "the last chance for many animals in this world."
Supportive comments flooded the shelter's Facebook post expressing hope for Jack.

Peaches Bully Rescue/Facebook

Peaches Bully Rescue/Facebook

Peaches Bully Rescue/Facebook

Peaches Bully Rescue/Facebook

Peaches Bully Rescue/Facebook

Peaches Bully Rescue/Facebook
The Humane Society said an estimated one million adoptable dogs and cats are euthanized in the United States because too many pets come into shelters with not enough people seeking to adopt them.

The number of euthanized animals can be reduced greatly if people spay and neuter their pets. The more people choose to adopt pets instead of buying them from breeders or in pet stores will also help.
Shelters and rescues get pedigree cats and dogs too.
Not only is it more affordable to adopt—since the cost of spay/neuter and first vaccinations are typically included in the adoption price—you would also be saving a life and bringing joy into your home.

Hang in there, Jake. It won't be long until you find a forever home and be showered with all the love and affection you deserve.