We need an initiative for men to compliment and support each other, because, you bet when a guy receives a compliment, he never forgets about it.
---
u/MostarRed asked:
Here were some of the answers.
A Stranger's Encouragement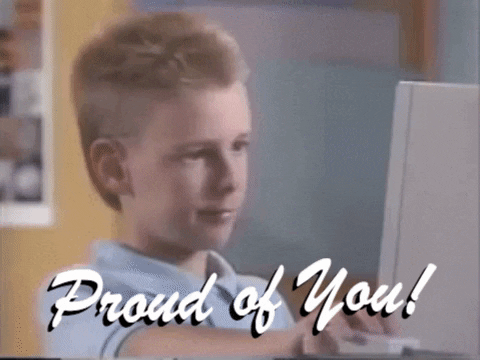 Giphy
I'd been walking the same route for over a year for exercise trying to lose weight. I had lost about 120 pounds by this time when I heard a woman's voice iIdid not know call out to me from her back yard. "I'm proud of you, you have lost a lot of weight" I haven't seen her since but to me that helped me stay motivated hearing that.
Pretty Pretty Prince
Some little girl in a cart, in a grocery store, once said 'he's pretty,' about me, to her mother. I could hear her mother telling her 'thats not what we say to boys.'
I didn't bother to say anything, but I would've told her that its ok to call anyone pretty.
A Prize-Winning Smile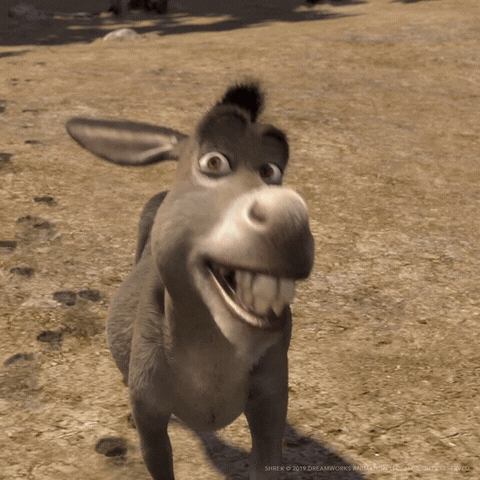 Giphy
Was working in a restaurant and told a guest that I would have the bartender make them a really annoying off-menu cocktail. Put in the order, walked to the bar to beg her to make this cocktail that I know she hates dealing with. She looks at me and sighs and says "That grin should be illegal." and proceeds to make the cocktail. Still makes me smile to myself.
Hee Haw
​ I'm a little self conscious of my laugh because it literally sounds like a dying hyena, and I've had a couple girls tell me "OMG I love your laugh" and "you have the best laugh", that always puts a smile on my face thinking about that. Also, I met one other person in my life who has the same laugh as me and we actually met in school, and we would sometimes sit on opposite sides of the classroom and then when one of us would laugh the other one would laugh and then it sounded like an echo chamber or a zoo or something, it was really funny.
Cecily
I was talking to my ex and a few of his friends about this girl I knew in high school, Cecily. I said "she's the kind of person that makes you feel like you're the only person in the world when you're talking to her. She engages so deeply and always seems really interested in what you're saying to her."
One of his friends said "Downvoteallofthem, I think you're one of those people" and everyone else in the car voiced their agreement. It was the coolest thing that ever happened to me. I'll never forget that.
Ride The Wave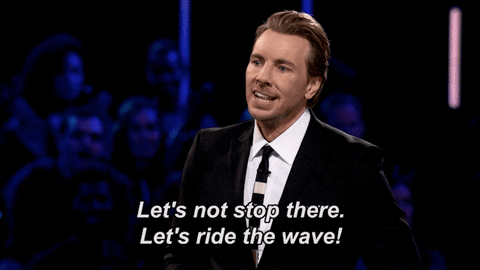 Giphy
A girl I worked with once asked if I could give her a ride home because her ride wasn't able to pick her up. I did, and asked her out to dinner, which she agreed to. While we were at dinner, she confessed: "I didn't actually need a ride home. I just wanted a ride from a cute guy."
I was riding that compliment for months.
It's All In The Eyes
I was at a funeral and my old school bus drivers wife who I had never met looked at me and said "you must be one of those (my last name) I said "yes," She said "I knew it when I saw your eyes". It made sense to me. It's happened my whole life. My whole family has large brown eyes and I'm always recognized for that so I said "yeah, we all have big brown eyes". She said "That's not exactly it. You all have kind eyes. You can tell by looking at a (my last name) they are genuine and good people" probably the most sincere compliment I've gotten.
Support
I've been very depressed lately. I've never felt a low like this before. My roommate noticed because I stopped doing the dishes on my designated days, which is unlike me; I just couldn't find the energy or motivation.
I told her and she started writing encouraging notes on our shared bathroom mirror with dry erase markers.
Yesterday she wrote "5 things that make ColourfulFunctor awesome", and today she wrote "I am a better person because of you, ColourfulFunctor".
I think she literally saved my life. I'm still struggling, but I'm so lucky to have her.
Misreading Signals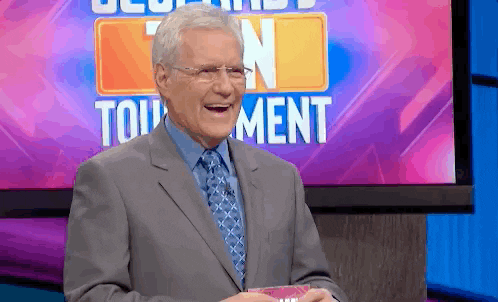 Giphy
A man came up to me, and asked me if I would be available for a date. I said I wasn't wasn't in a relationship, but also wasn't homosexual, and afterwards said I appreciated the offer. 'Ah, that's okay buddy, I'm sure you'll make some girl very happy one day.' That man was very good with rejection... I think.
Yes Daddy
When I worked at Chipotle back when they had long lines, a lady in her 40's got her food , ate, then got back in line. She got to the front, I wait to take her order and she just says "I wanted to tell you that you are going to make a great father one day." I was a little confused but said thanks and then she left. Still a bit confused where that came from, but a compliments a compliment. Still feels good.