Kids cry for really dumb reasons sometimes. It can be inexplicable why they're crying, exactly, but to them it's the biggest deal in the entire world. Sometimes all you need is a little patience. Other times it's just a big case of WTF.
---
u/KayBear89 asked: Parents of Reddit, what is the dumbest thing your child has cried about?
That was an adventure.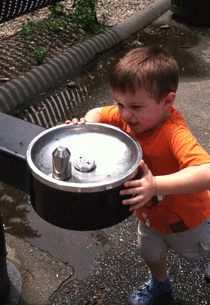 Giphy
My 3 year old cousin cried because he saw my brother drinking some water and wanted some water of his own. Aunt gave him water in his own special sippy cup but then he screamed because he wanted the grown up cup. Aunt gave him water in a grown up cup and he screamed because it was the wrong type of water???
Aunt poured out the water and then transferred some water from my brother's cup to his cup and he screamed because it was my brother's water and not his own special water. Lol
Sounds about right.
One time she asked me to zip up her jacket, so I did. Then she started crying because I zipped up her jacket.
Mine is always "I want a cheeseburger."
orders cheeseburger
brings her cheeseburger
Child cries because she wanted chicken.
Child eats entire cheeseburger anyway.
Talk about a power move.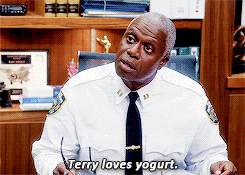 Giphy
She asked for yogurt and I gave her the yogurt.
My kid did this, so I ate her yogurt.
The hangries can make anyone have a tantrum.
When my son was three, his dad and I were getting stuff out to cook dinner, he picked up on that and was asking to eat right then, he was super hungry apparently.
He says, "I wanna eat!" And his dad replies, "That's the plan buddy!" since we are getting ready to cook everything, and my son starts bawling and says, "But I don't want a plan!"
I thought it was hilarious, he just had the hangries.
I guess he just wanted toast.
4yo wanted a grilled cheese sandwich.
Made him a grilled cheese sandwich.
Cries because there's cheese on his grilled cheese sandwich.
Watermelon friend.

Giphy
My 4 year old cried and got visibly upset when I was about to cut open a watermelon we recently purchased from the grocery store.
She was so sad and said, "Mom, we don't cut our friends." She ended up falling asleep with it, and I didn't have the heart to cut it. It ended up rotting and we threw it away.
Edit: If anyone is curious to see her and her precious watermelon friend, I happened to snap a picture:
Smart dad.
Me: It's time to put your shoes on, let's go.
Him: I don't want to put my shoes on! You always make me put my shoes on (lying on the ground crying).
Me: Oh, sorry I forgot, you are not allowed to wear shoes today.
Him: Daddy! Please let me put my shoes on! (sitting on the ground screaming at the top of his lungs).
How about that.
My 4 year old (at the time) daughter got upset that another girl had the exact same Cinderella costume on. She literally cried, pointed, and exclaimed, "she has the same dress as me!"
We were in line to get a photo with... you guessed it. Cinderella.
We'd be scared too.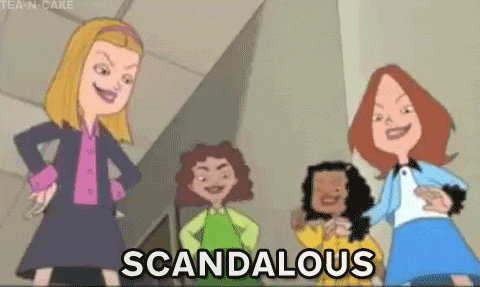 Giphy
Not a parent, but I worked with second graders at a summer school a couple of years ago. There were 7 girls in the class. Two of the girls got in a big fight about where to sit during story time. It ended up being like mini mean girls with each girl getting 2 back up friends to support her.
After lunch the teacher made the six girls write apology letters to one another. The 7th girl then proceeds to start bawling because did not have to write an apology letter. The boys who were usually rowdy sat quietly as far away from the girls as possible because they were terrified.
One or the other.
​My friend's kid cried about his wasp being taken away from him. He was carrying it for a few minutes and it never stung him.
He's a Disney princess, either that or the next super villain.