A project manager who was left in a coma after a death-defying car crash told how she turned her life around by becoming a world champion bodybuilder.
A mom at just 16, Scarlett O'Connor, 33, from Dursley, Gloucestershire, England, was determined to provide a good life for her son, Cameron, now 16, and, despite splitting with his dad two years later, by the age of 23 she had a career and owned her own home.
But in March 2017, eight weeks after losing her father Michael O'Connor, 73, to pneumonia, she was driving home from a work meeting in London feeling utterly exhausted, when she passed out at the wheel and crashed into a tree at 50mph.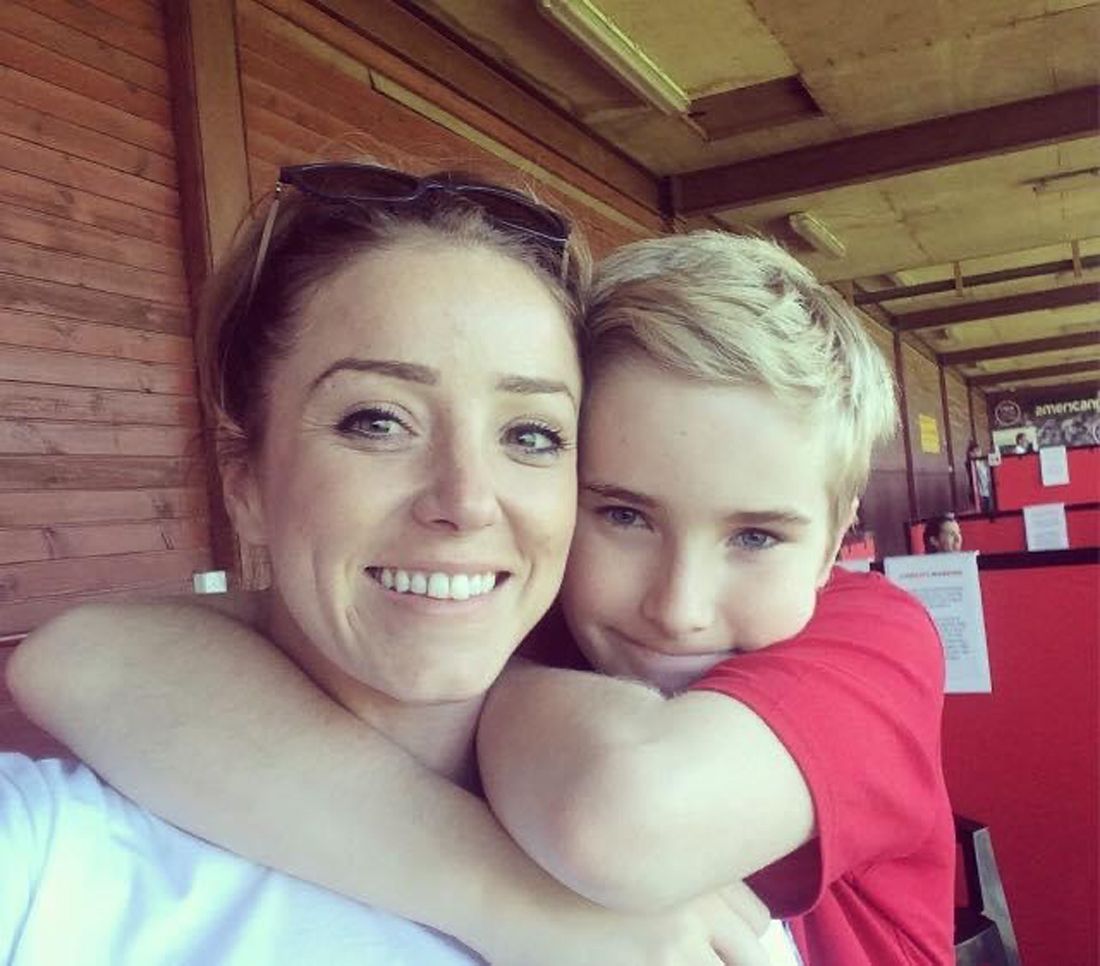 Scarlett with her son Cameron (PA Real Life/Collect)
Scarlett, who came to in the intensive care unit at Bristol's Southmead Hospital the next day, after being placed in an induced coma overnight, said:
"I'd suffered a severe head injury and had staples all across my forehead. The rest of my body was okay, thankfully."
"I don't remember anything about the accident, just medical staff having to hold me down when I came round and tried to take the tubes out."
"I stayed in intensive care for five days, then stayed with my friend for a further five days. I was sleeping for 22 hours a day, my head was throbbing and I couldn't deal with the light coming through the windows."
She continued:
"Doctors told me I was lucky to be alive. My body was so exhausted it couldn't cope anymore and just gave up while I was at the wheel."
Off work for two months recovering, Scarlett had constant headaches.
She had to massage her head to try and reduce the scar tissue around her staples and became deeply depressed.
"I think I lost my faith in humanity a little bit," she said.
"All the negative aspects from my past that I hadn't dealt with suddenly came to the fore and I found myself in a dark place."
"But I wasn't going to let it break me. I knew I had to start working on myself again, especially as I had to be there for my son."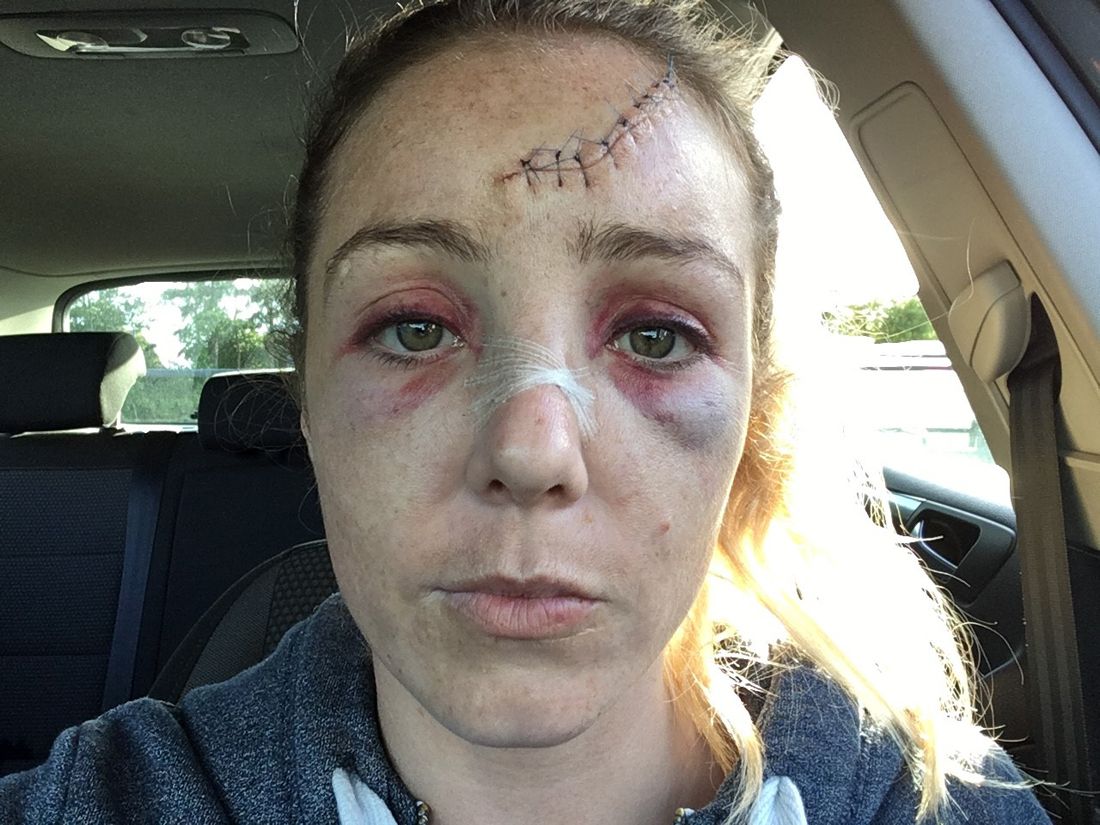 Scarlett after her car accident (PA Real Life/Collect)
Although Scarlett was underage when she became pregnant, she took motherhood extremely seriously – still passing some GCSEs, learning to drive at 17 and joining a company as a temp, where her work ethic soon saw her becoming an administrator and then a project manager.
She said:
"By the time I was 26, I was providing for my son, taking him traveling regularly, and had my own home. A big drive of mine was having security and it felt like it had all worked out okay."
Sadly, life took a downwards turn in 2015 when, during a girls' holiday in Spain, Scarlett was physically assaulted following a disagreement in a hotel lobby, leaving her with facial injuries and needing four blood transfusions.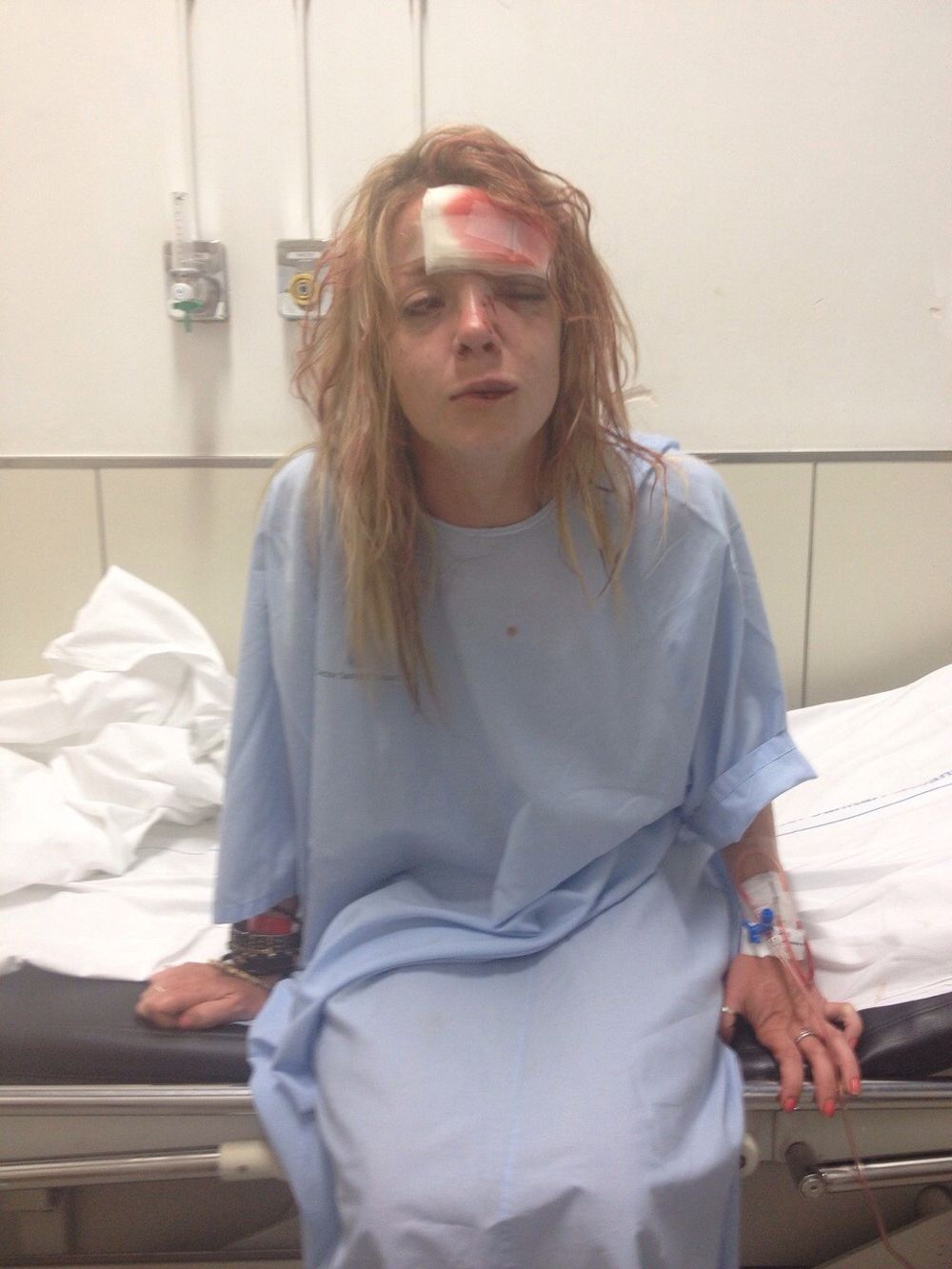 Scarlett after she was attacked in 2015 (PA Real Life/Collect)
Unable to discuss the case in detail, as there was not considered to be enough evidence to prosecute, she said:
"I had a lot of flashbacks and anxiety which I now realize was probably post-traumatic stress disorder, which can develop after very distressing events."
"I started to isolate and didn't talk to anybody about what had happened, because I didn't want to relive it."
"It knocked my confidence. I'd always prided myself on being fearless, but didn't feel like that anymore."
Then, in December 2016, her dad, who had suffered with mental health problems throughout his life, so had not helped to bring her up, caught pneumonia – a recurring problem for him – and died in March 2017.
Scarlett continued:
"I went into 'to do' mode. I organized his funeral, said goodbye to him and then, the next day, flew to Cambodia with my son for a trip we had been planning for months."
"I did what I needed to do to be a good mum and put on a brave face. I did not let him know that I was crumbling inside."
Scarlett explained:
"I was still working and, while I never had a drink problem, I started coming home and having a couple of glasses of wine in the evening to try and unwind."
Then, eight weeks after her father's death, she had the car crash that propelled her into a worrying depression.
But Scarlett does not let anything get the better of her for long and, still a trim size eight but not having exercised since her accident, in January 2018 she joined a gym – knowing that working out had helped to lighten her mood in the past.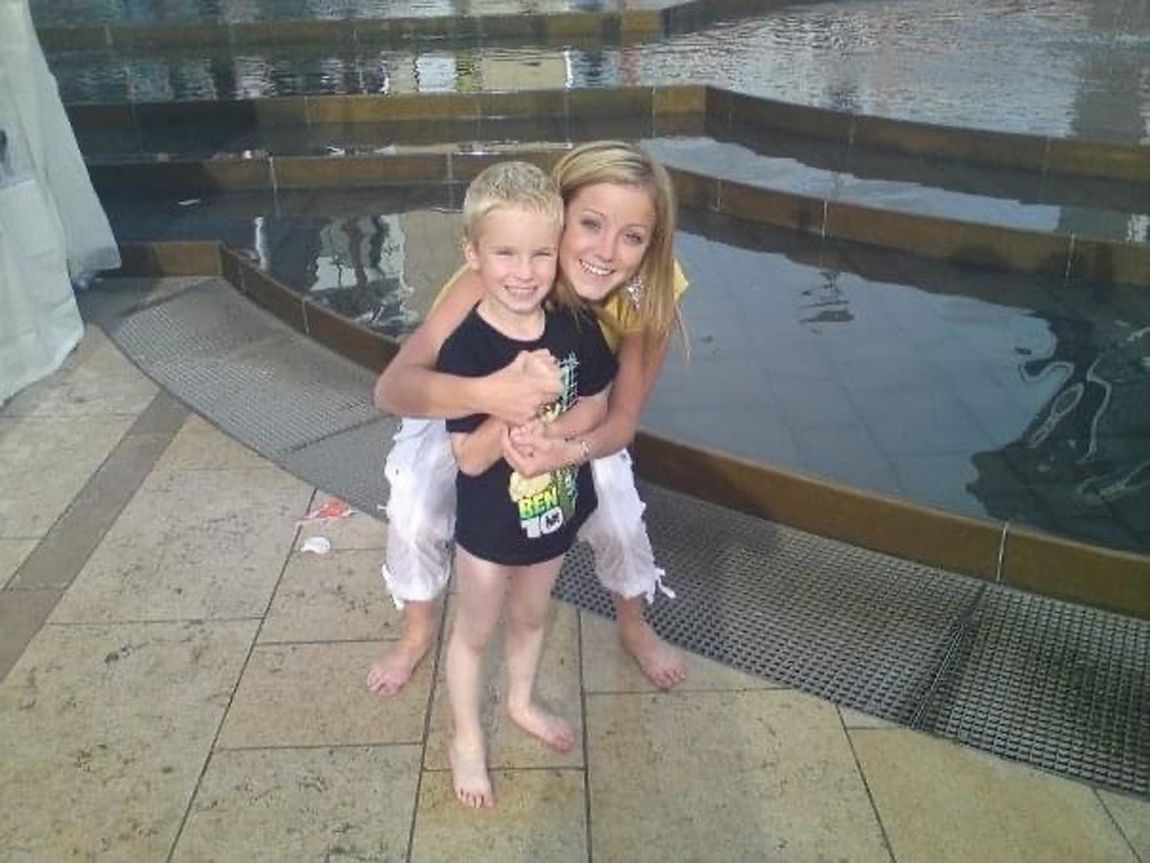 Scarlett with her son Cameron (PA Real Life/Collect)
"I was not athletic and still felt a bit embarrassed about my body after having a baby," she said.
"I had a wobbly tummy that used to make my son laugh, because I'd make it talk to him!"
"But, a few months after joining, someone at the gym told me I should try powerlifting, a strength sport which involved lifting weights in different positions."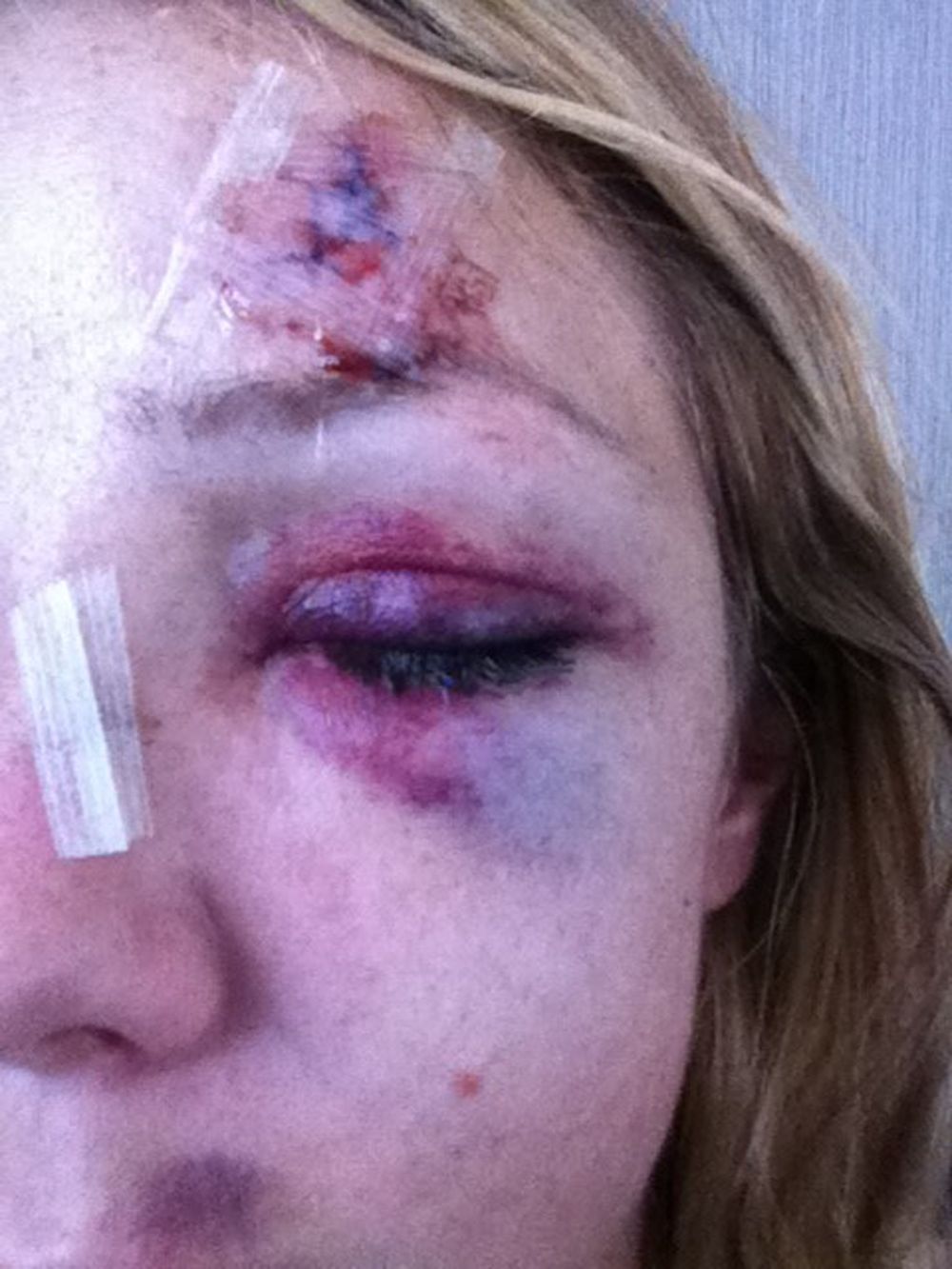 Scarlett after an attack in 2015 (PA Real Life/Collect)
She said:
"I didn't know anything about powerlifting or bodybuilding, but it sounded interesting, so I thought I'd try it."
Finding a leaflet for a 'fit mums' bodybuilding competition in Bristol a few weeks later, Scarlett decided to enter.
She said:
"The organizer phoned me and asked if I'd done anything like it before and invited me along to see what it was about."
"She told me I'd need a sparkly bikini, what tan I would need, which high heels and what the judges would be looking for," Scarlett recalled.
"I told someone at the gym I'd signed up for it and he gave me this piece of paper with a five-week meal plan written on it – lots of protein, eggs, chicken and no alcohol."
"I did not have a healthy diet before that, so this was completely new for me."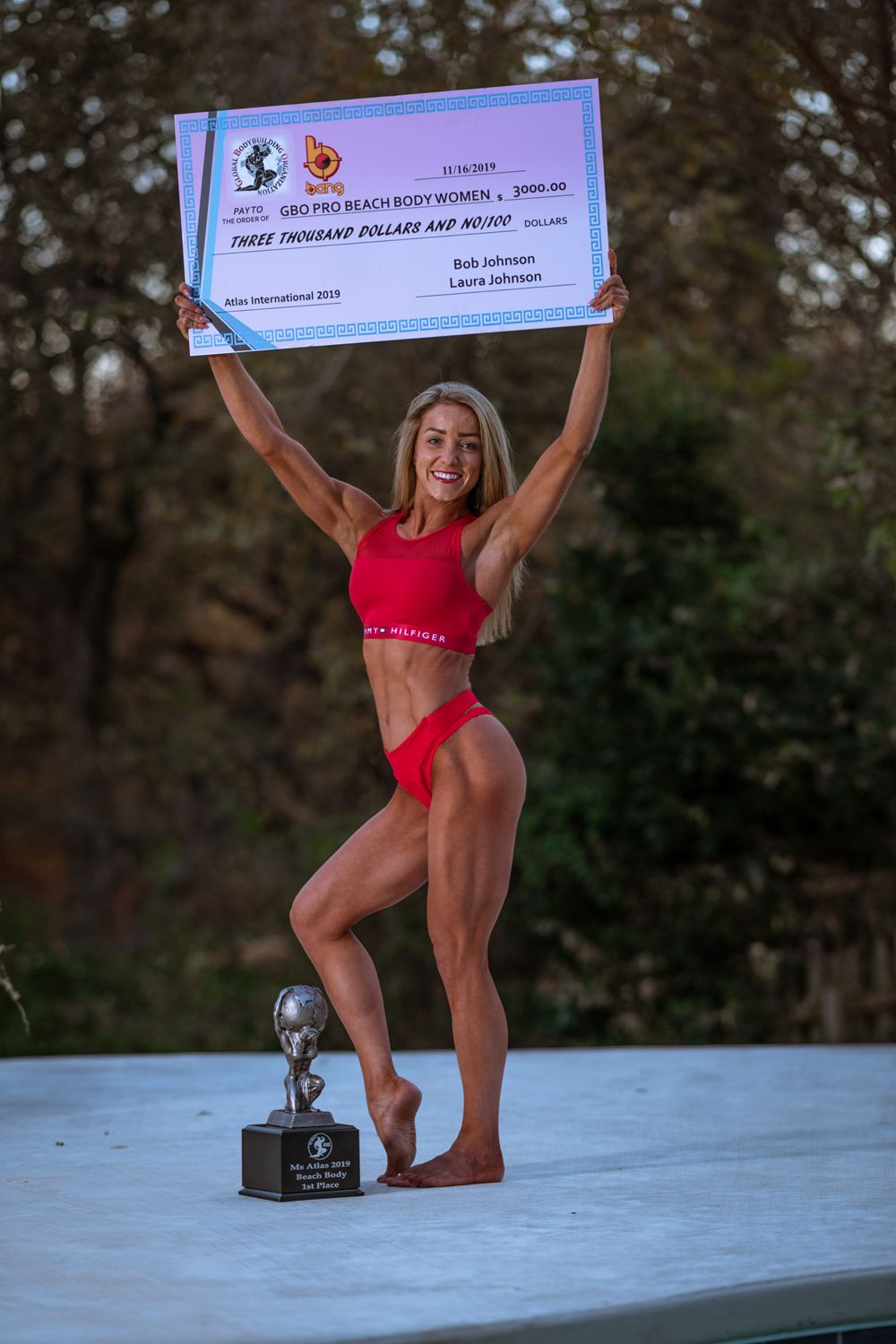 Scarlett winning Miss Atlas (PA Real Life/Matt Thomas Photography)
"But I decided to do everything properly. I was doing it just for me, not for anybody else. It was like a journey of self-love," she added.
"It was mentally challenging, but so rewarding and as I started to see my body transforming and a six pack emerging, it was an incentive."
"I was going to the gym before work, doing a mix of cardio and weights, and then I'd go on YouTube and watch bodybuilders."
When the show came around in June 2018, Scarlet entered in three categories – coming first in the beginners' class and third in the fit mom section.
She recalled:
"I had to practice poses and show off my physique for the judges. I felt 10 feet tall that day."
"It changed my life. There were women aged 18 to 60 from all walks of life, with their own stories, who had done the same as me, by deciding to do something just for themselves. It was wonderful to be around them."
Scarlett then contacted an old friend from her son's school – muscle model coach Nathan Smart, who offered to train her.
In September 2018, she entered the bodybuilding competition Next Fitness Model in Wales, where the winner would be entitled to compete in the USA.
Appearing as an amateur in the morning, when she won her section, she was able to compete as a professional in the afternoon and narrowly missed out on going to the USA, after being placed second.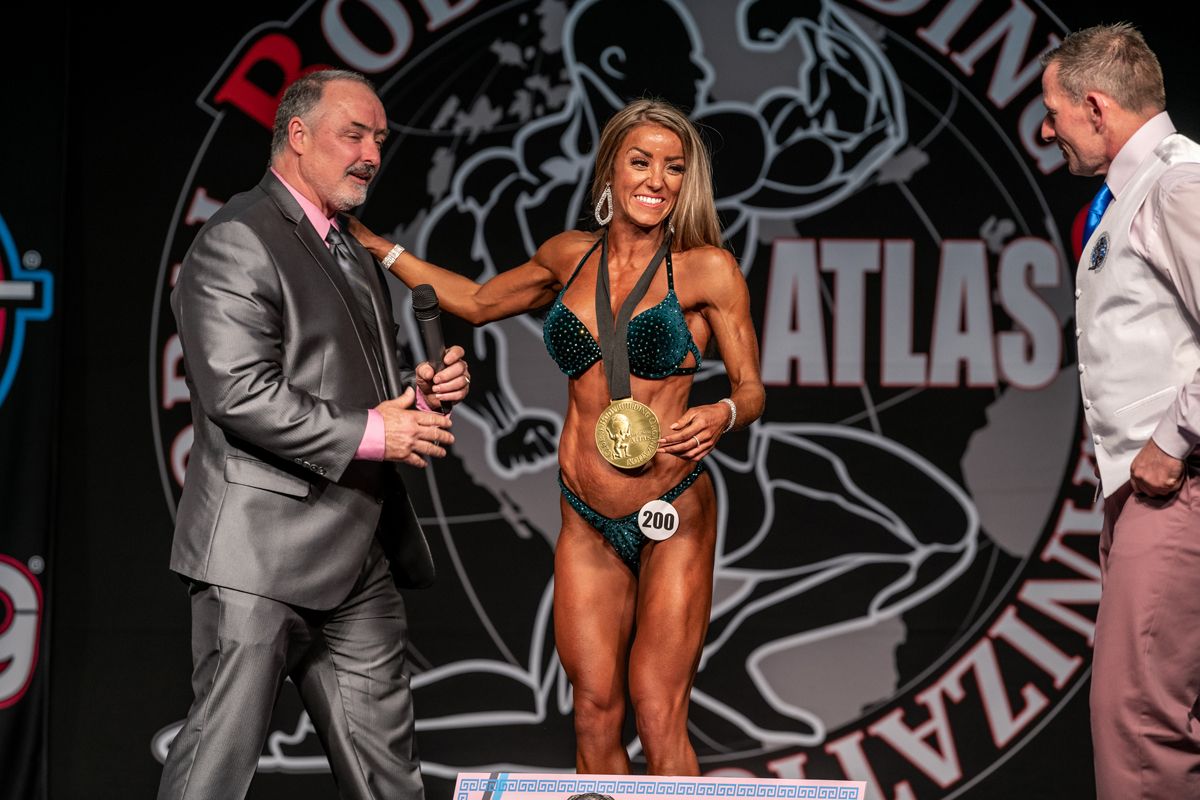 Scarlett winning Miss Atlas (PA Real Life/Matt Thomas Photography)
"I left with an armful of trophies, supplements and bikinis," she laughed.
With her confidence at an all-time high, Scarlett decided it was time to pursue another of her dreams, to become a life coach.
She had tried to train as a counselor when her son was young, but had to give it up to make enough money to support him.
"It felt like the reason I had not lost my life in the car crash was because I was meant to help others," she said.

"I took a life coaching course. By the end of the year I had a qualification and I'm now completing a masters degree to become an NLP practitioner, which stands for neuro-lingustics programming, and has given me the tools to re-program mine and others thought patterns."
In April 2019, Scarlett entered another Next Fitness Model competition, determined to qualify for the USA this time.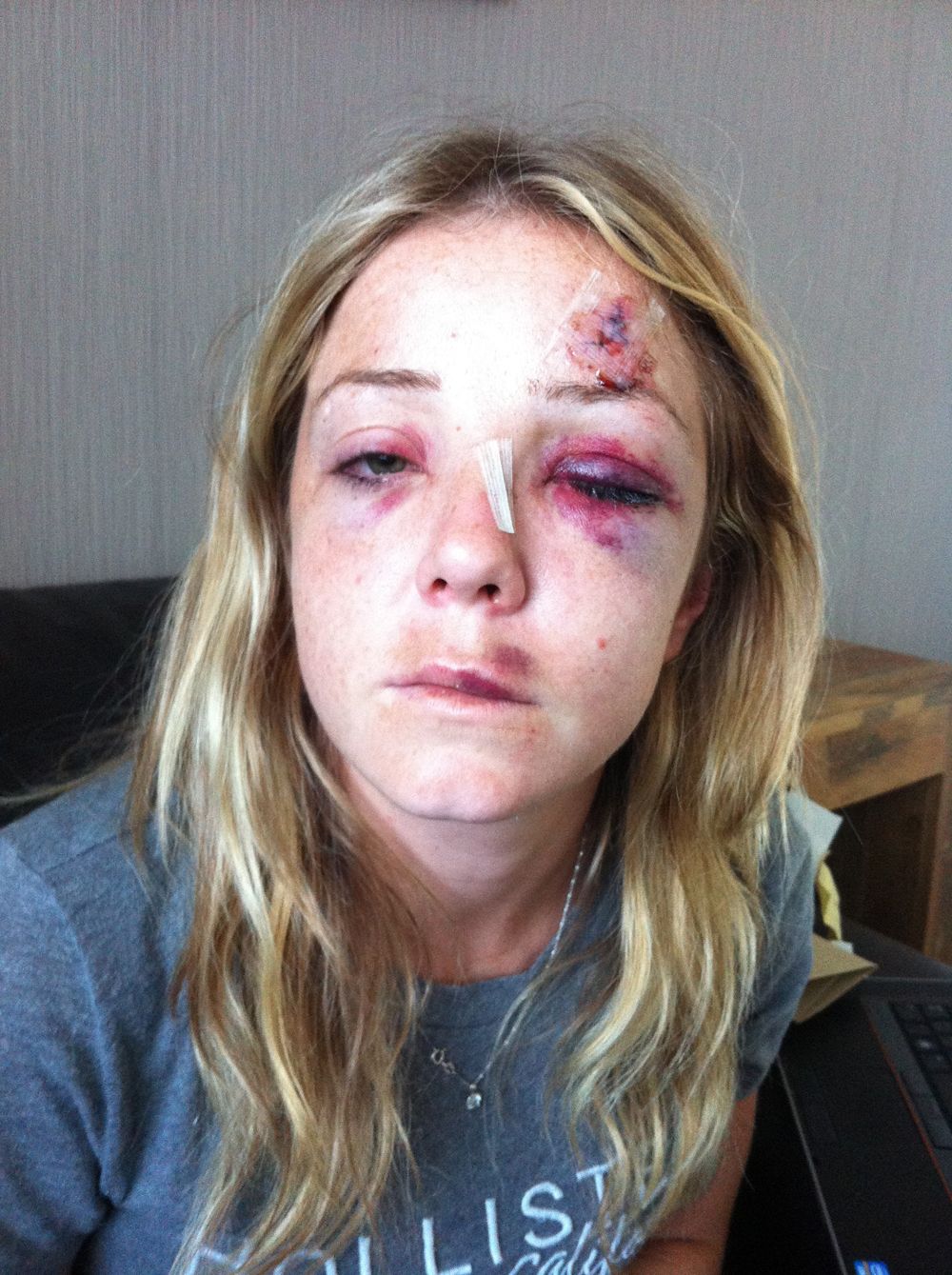 Scarlett after an attack in 2015 (PA Real Life/Collect)
"Using the tools I've acquired throughout my life and through the NLP training, I went into it with this mindset where, although I didn't think I would win, I imagined myself winning. I saw it as a real opportunity," she said.
"This time I came third, but I still got a place on the GB team, which was amazing. I was beyond grateful and wanted to give it my all, so I was back on the eating plan and working out for two hours a day, making sure I was getting my cardio in."
In November 2019, Scarlett traveled to Oklahoma, where her dreams came true when she was crowned Miss Atlas World Champion.
She said:
"There were 26 competitors from about eight countries and I came first. I was crowned Miss Atlas which makes me a world champion!"
"I dreamed of that moment and did everything I could to achieve it, but it still didn't feel real."
"There were two other women in the GB team who had actually beaten me before and had been doing it for years, so I was very much the underdog."
Scarlett said:
"Everybody at home thought I was a bit crazy for going, but my friends are so proud of me now."
"My son, although he doesn't want to come to a show and see his mum in a sparkly bikini, is also really proud. He's impressed that I've got my body into such good shape and that I can't get my stomach to talk to him anymore."
"It's also helped him to see what's possible with self-belief, hard work and commitment."
With a project management contract ending a few weeks ago, Scarlett, who has been life coaching for a couple of years, is now doing her life coaching business full time and hosts one-to-one and group sessions under her Transforming Scars into Strength seminars.
"I want to share my story to try and help others," she remarked. "I've realized it's very powerful, and want to show people how to make a change to improve their lives."
Now planning to return to the gym, as the lockdown restrictions ease, she will soon be training for the Miss Atlas competition in the USA in November 2021.
Scarlett's car after the accident (PA Real Life/Collect)
"I want people to know whatever has happened to someone it does not have to determine their future. If I can give any advice it would be to learn, grow and keep moving," she said.
For more information visit scarlettoconnor.co.uk.