The euphoric sensation achieved post coitus is undeniably something most of us relish and perhaps take for granted.
Not everyone experiences the highs derived from sex.
---
But for some, orgasms result in anxiety and depression.
A bizarre case of a millennial male experiencing allergic reactions from ejaculation was published in the March issue of the medical journal Urology Case Reports.
Man's orgasm allergy gives him 'debilitating anxiety,' 'brain fog' https://t.co/x0lqmLF2kI https://t.co/g7i0d3YbvF

— New York Post (@New York Post) 1579621808.0
The anonymous 25-year-old from Massachusetts with the unfortunate ailment experienced "debilitating anxiety" and "brain fog" after climaxing.
He has been struggling with the symptoms since he was 16.
Doctors concluded the young man had post-orgasmic illness syndrome (POIS), a rare condition in which a person – primarily among men – experiences allergy and flu-like symptoms after orgasms, whether with a partner, through masturbation, or spontaneously during sleep.
@TheSun Ffs I thought I heard It all , but guess I was wrong 🤪

— Thomas anthony harkin (@Thomas anthony harkin) 1579528893.0
Symptoms vary from person to person, but they may include "fatigue, weakness, headache, fever, mood changes, memory or concentration problems, stuffy nose, sore throat, and itching eyes."
Dr. Jose Bolanos, who treated the young man, said:

"Symptoms began at 16 years with sexual maturity and continued to the present time, regardless of whether ejaculation occurred via masturbation or intercourse with a female partner."
"For these reasons he avoided masturbation, and also attempted to avoid ejaculation when engaging in sex with a partner.
The patient's allergic symptoms incapacitated him to the extent where it affected his work and studies.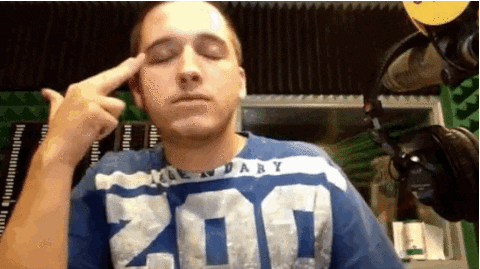 Giphy
Bolanos added:

"At the time of presentation he was single and orgasm frequency was once every two to three months."
Bolanos said that most doctors are unaware of the syndrome likely because patients with the symptoms choose not to seek medical attention.
"Due to lack of awareness of POIS as a medical entity, and with its component symptoms of anxiety, distress, and depressed mood, men with POIS may be first referred to a mental health professional, who also may be unfamiliar with this condition."
Post-Orgasmic Illness Syndrome is a rare condition that is underdiagnosed and under-reported. Further studies are w… https://t.co/MZmVScEDib

— Journal Sexual Med. (@Journal Sexual Med.) 1510739880.0
Dr. Abraham Morgentaler – director of Men's Health Boston and associate professor of urology at Harvard Medical School – said that POIS sufferers can experience symptoms immediately or with delay by two to three days for a period that can last as long as two weeks.
Fortunately, the patient eventually managed to find his happy ending thanks to a treatment of hormone replacement therapy through the use of human chorionic gonadotropin (HCG).

HCG is a hormone produced by women during pregnancy and, when injected in men, stimulates the testicles for more testosterone production.
After getting HCG injections three times a week, the doctor had excellent news for the patient's six-week followup.

"He ejaculated more frequently, and experienced no weakness, anxiety, brain fog, or malaise afterwards."
"He noted improved mood, overall energy, and libido."
@nypost And he lived happily ever after... the end. 💦 https://t.co/pU40ELP8wx

— Concha Chulita🍞 (@Concha Chulita🍞) 1579622484.0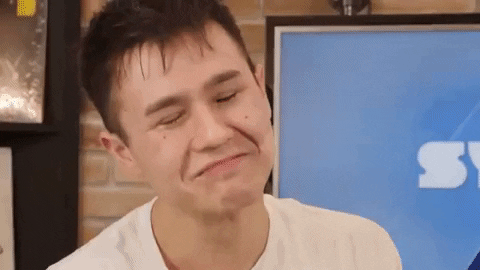 Giphy
The young man told medics it was his first time having orgasms without physical and emotional distress since he was 16.

For him, such pleasures were a long time coming.