As if the public health, economic, and emotional struggles created by the pandemic weren't enough, one town in Maine now has to confront an additional hardship: the sudden explosion of an industry hub.
---
The Androscoggin Mill in Jay, Maine, which employs about 500 people, suddenly exploded at about noon on Wednesday, April 15, WMTW reports. Maine Fire Marshals assured that no one was hurt in the explosion.
One local resident captured the violent blast on video and posted the footage to Facebook.
*Warning: contains strong language*
Viewers were certainly not at a loss for words.

Nancy Atwood/Facebook

Kim Pfuschener/Facebook

Matt Hernandez Diaz/Facebook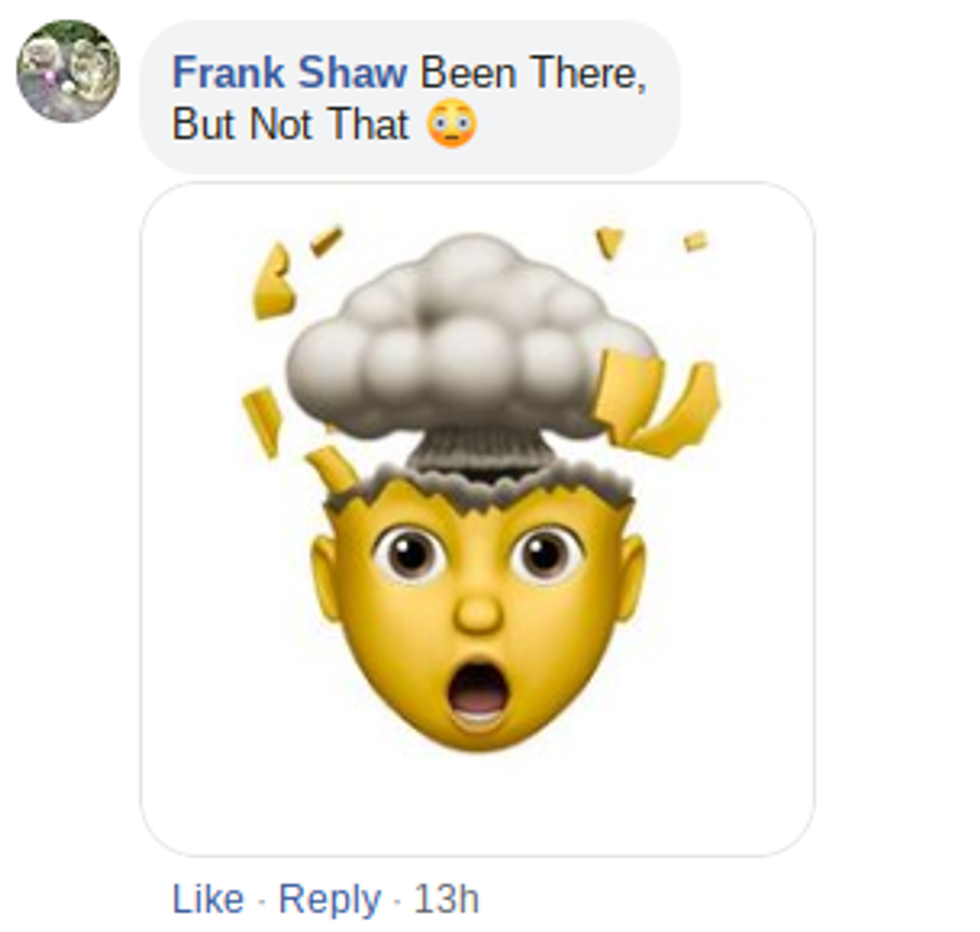 Frank Shaw/Facebook

John Dennison/Facebook
WMTW went on to report that the mill is owned by a company called Pixelle Specialty Paper Solutions. Pixelle explained that the explosion was caused by a ruptured pressure vessel within a machine known as the "digester."

A digester is a 70-foot tall machine that converts wood chips into pulp. Pulp made by the machine is then processed into paper in a different area of the factory.
Roxie Lassetter, a spokesperson for the mill, said it was "nothing short of a miracle" that nobody was hurt in the blast.
In fact, 165 workers were at the mill on the day of the explosion. Fortunately, nobody works directly in the area where the blast took place, mill officials went on to say.
Towards the end of the video, a storm of fibrous debris can be seen covering car windshields. This was a mixture of wood fiber, water, and pulping liquor, the substances released into the air following the explosion, Pixelle explained.
The town of Jay's fire officials explained that even though things will smell bad in the immediately surrounding areas, the air quality around the mill is completely safe.
New York Post reports that Maine Governor Janet Mills issued a statement on the explosion as well.
Her announcement noted the elephant in the room: this happened against the backdrop of residents already struggling to adapt to the massive lifestyle changes brought on by the pandemic.

"I urge Maine people to stay far away from the scene, to stay safe, and to allow first responders to work as quickly as they can."
"I ask the people of Maine to join me in praying for the safety and well-being of all those in and around this historic mill."
"In this already difficult moment, let us summon the strength and resilience which has defined us as Maine people throughout our history and which has sustained us and carried us through our most challenging times."