Lupita Nyong'o took to Instagram and penned a moving tribute to actor Chadwick Boseman on the third anniversary of his death.
Boseman was only 43 when he died of colon cancer in 2020.
He kept his life-threatening condition private as he continued acting in films like Marvel's Black Panther, in which he played the titular character, and the adaptation of August Wilson's Ma Rainey's Black Bottom, for which he posthumously won the Screen Actors Guild Award for Outstanding Actor in a Leading Role and a Golden Globe for Best Actor in a Motion Picture Drama.
Nyong'o, who was a close colleague of Boseman's, recalled her grief upon learning about the passing of her friend.

"Three years ago today, I experienced a singular pain at the news of @chadwickboseman's death," she wrote, still processing the reality of Boseman's physical absence today.

"The confusion was so profound that it took months to trust the feeling of joy again."
Her post was of a vintage black and white photo of Boseman demonstrating a loving gesture with his hand.

"This is a photo I took on film at the airport as we arrived in South Korea in 2018."

"We had just learned to do the baby heart with our fingers."
"Here Chadwick was adding his suave flare 😊."
"We spent a glorious 72 hours there, and the memory fills me with so much joy."
She continued sharing her thoughts on one of life's cruel mysteries.
"Death is hard to understand, maybe even harder to accept."
"But the love generated from the life he lived will fuel every anniversary marking his absence."
She concluded her post on an uplifting note.

"Chadwick may no longer be in our photos, but he will always be in our hearts."
The Academy Award winner's post resonated with fans who still feel the loss of a real-life hero.

@lupitanyongo/Instagram

@lupitanyongo/Instagram

@lupitanyongo/Instagram

@lupitanyongo/Instagram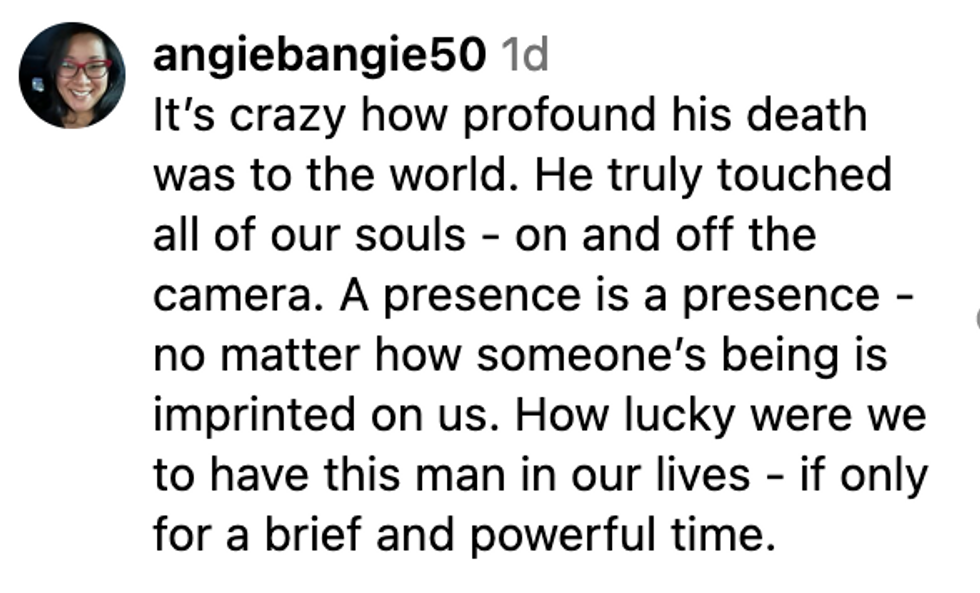 @lupitanyongo/Instagram
@lupitanyongo/Instagram

@lupitanyongo/Instagram

@lupitanyongo/Instagram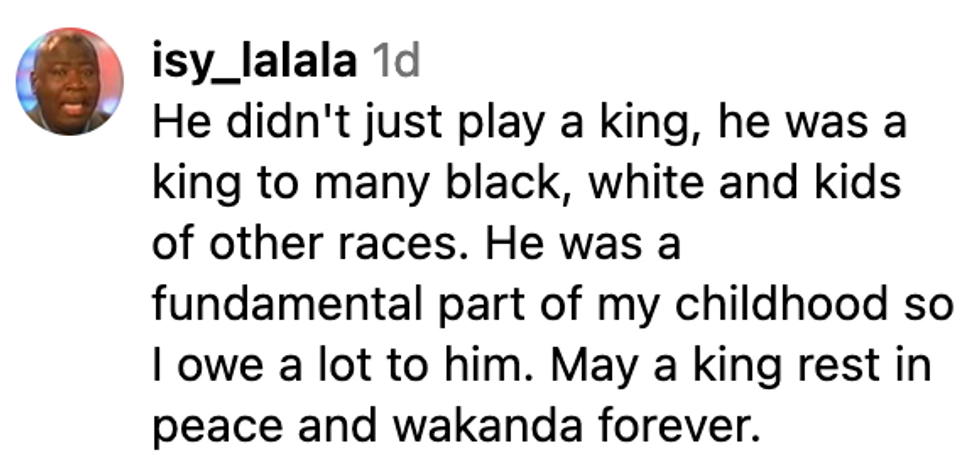 @lupitanyongo/Instagram
Nyong'o and Boseman worked together in the first Black Panther film.

She reprised her role as "Nakia" in the sequel, Black Panther: Wakanda Forever, which went into production following Boseman's death.
The film was released in 2022 and it was a powerful tribute honoring both deceased men—the actor and his character, whose promising reign over Wakanda was tragically cut short due to an "unspecified terminal illness."
Boseman's portrayal as King T'Challa was a Marvel milestone as he became the first Black actor to star in his own MCU film.
His final performance as his Black Panther character was in 2021 as a voice actor in the Disney+ anthology series What If...? for which he posthumously won a Primetime Emmy for Outstanding Character Voice-Over Performance.

May he continue to rest in power.