The day before his tragic death on Monday morning, Leslie Jordan recorded himself singing a traditional Christian hymn with a heaven theme and posted it to Instagram.

A devout Southern Baptist, Jordan died in a car accident in Los Angeles after suffering an unidentified medical emergency at just before 9am.
During the COVID-19 pandemic, the Will & Grace actor gained popularity on social media by posting comedic videos with a certain Southern flamboyance unmatched by many.
He posted his final performance of "When The Roll Is Called Up Yonder" on Sunday.
The lyrics of the song in what would be Jordan's last post to Instagram are now being seen as poignant by commenters on the post.
"When the trumpet of the Lord shall sound and time shall be no more / And the morning breaks, eternal, bright and fair. When the saved of Earth shall gather over on the other shore / And the roll is called up yonder, I'll be there."
People noted the juxtaposition of this last post and his later death.

@lancebass/Instagram
@bosslady31046/Instagram
@savved_by_grace/Instagram

@s.englert/Instagram

@hungermama/Instagram
People also commented upon how sad they were to hear of Jordan's passing.

@chrissymetz/Instagram

@thewarandtreaty/Instagram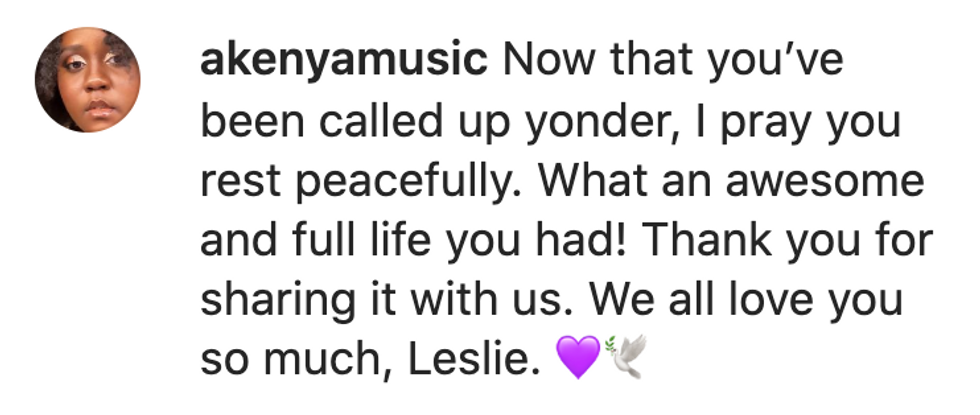 @akenyamusic/Instagram
And finally, some people commented about what his joy and light brought to them.

@iamzoie/Instagram

@kimberlywilliamspaisley/instagram
@mickaelmarabou/Instagram
@msshaunrobinson/Instagram
Jordan's presence in our lives, whether in his acting roles or as a voice of joy, hope and humor throughout the COVID-19 pandemic, will be missed.