What's favorite Christmas tradition?
Caroling? Christmas movies? Getting gorged on cookies and bombed on egg nog?
Classics, all.
But if you're Kate Hudson, it seems like the humble Ugly Christmas Sweater and Christmas pajamas takes first place on the list of cherished Yuletide traditions.
---
Hudson recently posted a holiday-themed family photo positively drenched in hilariously intense holiday regalia, and it is really a sight to behold!
The snap features Hudson, her musician and editor boyfriend Danny Fujikawa, and children Bingham Hawn, 8, Ryder Russell, 15, and 1-year-old Rani Rose decked head-to-toe in some of the most, um, let's go with "eye-catching" garb you've likely ever seen!
There's pajamas, there's Christmas tree hats, there's what appears to be some kind of cardigan covered in fringe meant to look like a Christmas tree draped around Hudson herself.
As her character in Almost Famous would put it, "It's all happening."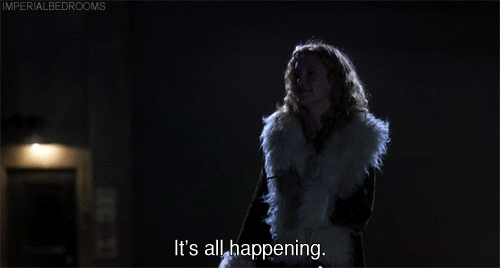 But the piece de resistance, surely, are Hudson and Fujikawa's holly- and Christmas tree- and snowflake- AND reindeer-printed pajama overalls.
They... truly defy description!
In contrast to the ridiculous clothes, Hudson and clan are all smoldering at the camera in deadly serious fashion, which Hudson referenced with the caption:
"We take Christmas MERRY seriously."
Good joke, Kate!
Naturally, folks on Instagram were very entertained by Hudson's festive photo, including some of Hudson's fellow celebrities.

@chelseahandler/Instagram

@katiecouric/Instagram

@courtneycoxofficial
And Hudson's fans got a good laugh out of all the loud Yuletide prints too.

@flici7as/Instagram

@katka_honore/Instagram

@missreemarie/Instagram

@jenniferevelynhayes/Instagram

@laura.macicek.compass/Instagram
And, as one fan pointed out, it seems like extreme holiday cheer might be in Hudson's blood.

@fredebritt/Instagram
Hudson's mom, Goldie Hawn, and her longtime partner Kurt Russell are playing the iconic North Pole couple in the film Christmas Chronicles 2, which comes out next year. It even features a cameo by Hudson's son Bing—he of the Christmas jammies and Christmas tree hat in the photo.
Guess Kate wasn't kidding about that "MERRY seriously" part!
Family holiday pajamas are available here in a variety of style combinations.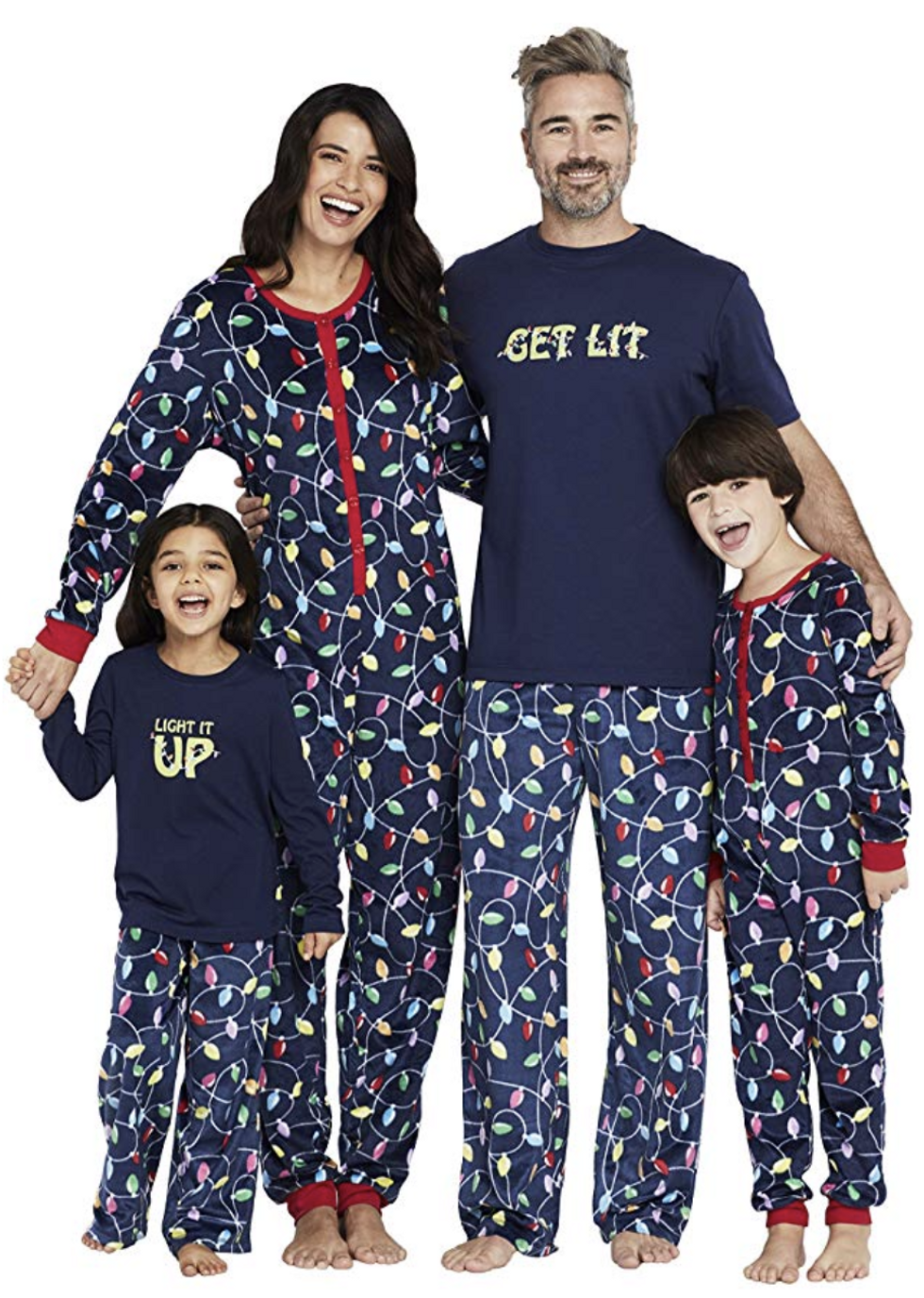 Amelia