Donald Trump Jr. was down in Louisiana with girlfriend Kimberly Guilfoyle to attend Louisiana Attorney General Jeff Landry's annual gator hunt.
---
Trump Jr. took a bet and jumped into an alligator infested swamp but no alligators harmed him. Trump Jr. and Guilfoyle posted photos of their hunting trip on Instagram.
Cooking up the gators.
But it was the photo of Trump Jr. in the swamp that got Twitter going.
Greed?
Now about that swamp.
If the gators don't get you...
Maybe it's time for this rich city slicker to get back to New York.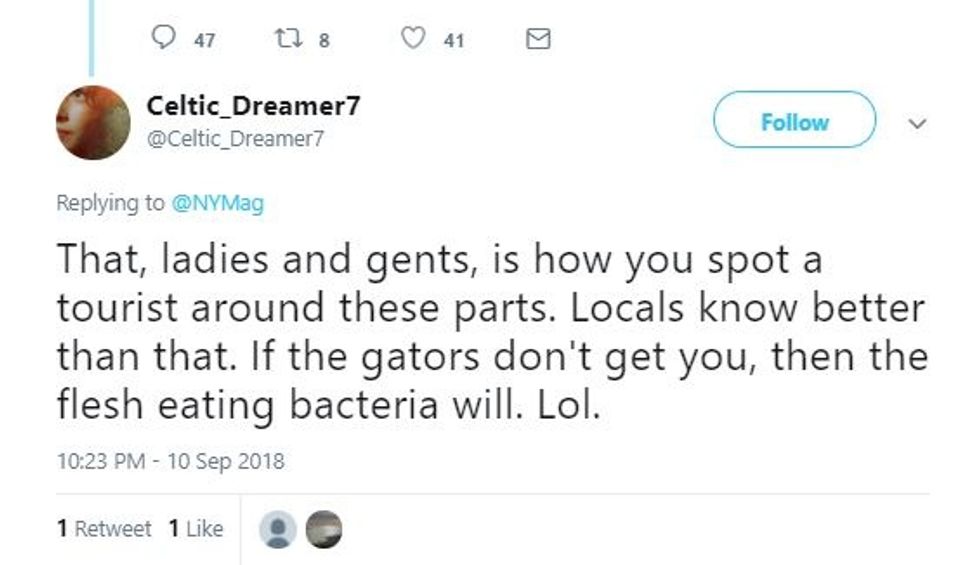 Could he really not see guess where this photo would lead?

H/T: Mashable, Huffington Post