Traditionally your wedding day is supposed to be the happiest day of your life. After spending thousands and planning for months you finally get to celebrate your love and start a new life with your partner, assuming they show up that is.
---
In this worst case scenario what's a bride to do?
After being left at the altar and stuck with the bill, one bride turned to Instagram for advice.
In an email sent to The Shade Room Instagram account the jilted bride explained how her now ex-fiance hadn't even bothered showing up to the church after she paid for the DJ, the photographer and thousands in other wedding expenses.


This was suppose to be me and my ex-fiancé, but he never showed up to our wedding on Mon and we never went to Greece.
I didn't get insurance for our trip and it cost over 3 grand, not including all the vendors I paid out of pocket myself. He paid for nothing.
People showed up and flew from everywhere and went back home after the venue turned them around. I found out he never paid the venue.
I was at the hotel getting ready with my girls when this went down. 10 years gone in 10 minutes.
I purchased a dress for 3 grand, paid the dj 2.4 grand, Photographer 4 grand and other small purchases totaling 2 grand.
He spent $300 for my hair and nails and $500 for the venue deposit which he told me he paid, but was a lie, he never paid it.
We even had a bridal shower. I'm in a dream-reality now.
After hearing the story most commenters thought what the fiance really deserved was some form of violent retribution, but agreed suing him to recover some of the costs would probably be the best advice.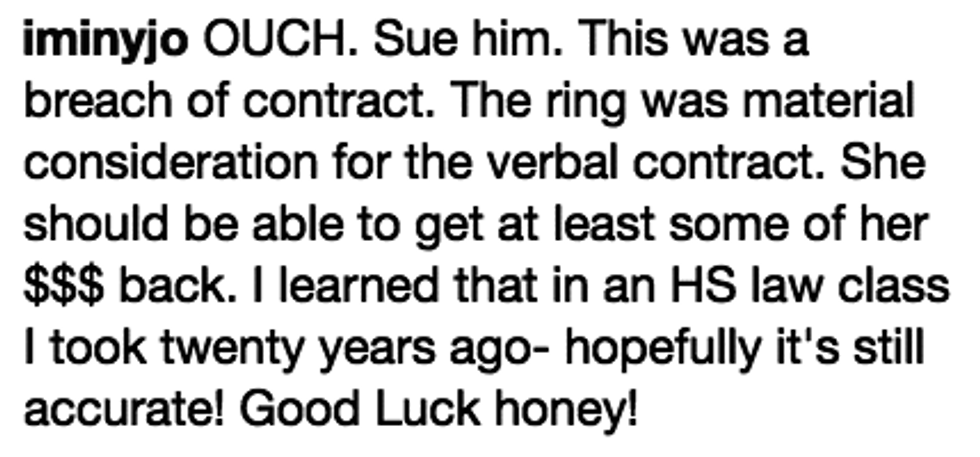 Instagram

Instagram

Instagram

Instagram
While others couldn't help but wonder just how cheap the ex-fiance had been.

Instagram

Instagram
And although the experience was devastating for the bride most agreed that she had probably dodged a bullet.

Instagram

Instagram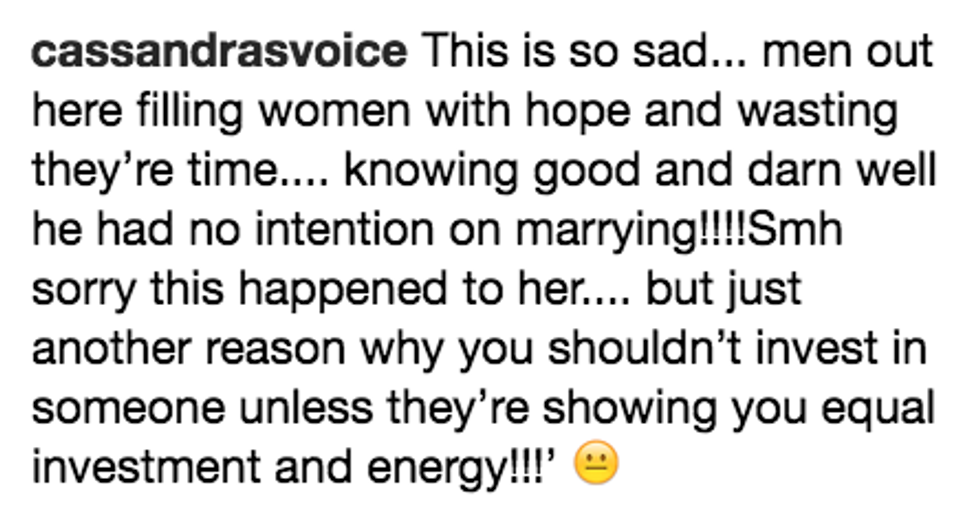 Instagram
One thing was for sure though, before the bride did anything she definitely deserved a vacation.

Instagram
H/T - Indy100, Someecards