If you, like so many among us, spent the 90s thirsting after Agent Fox Mulder on the iconic sci-fi series The X-Files, we have good news for you.
David Duchovny, who played the alien investigator throughout the series run, has brought his iconic red Speedo swimsuit out of mothballs for his new upcoming Netflix series, and fans are 100% here for it.
The furor began after photos, seen below, hit social media of the 61-year-old Duchovny donning the Speedo and looking--dare we say?--even better now than he did back when he first wore the swimsuit back in 1994.
There really is only one thing to say here: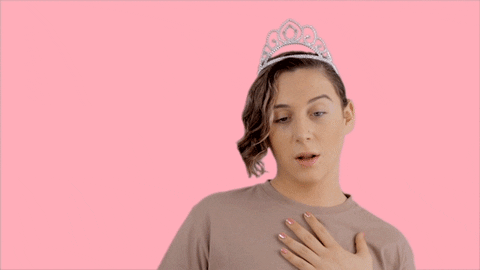 Daddy Flirting GIF by Trevi MoranGiphy
The iconic red Speedo was taken out of the vault for Duchovny's upcoming appearance as a fictionalized version of himself in the Netflix series The Chair.
The dramedy series follows the ins and outs of an elite university English department chaired by Dr. Ji-Yoon Kim, played by Sandra Oh, with whom the fictinalized Duchovny has a meeting in one episode. It was series creator and writer Amanda Peet's idea to bring back Duchovny's iconic look, which first appeared in the episode "Duane Berry" during The X-Files' back in 1994, as a way of lampooning the actor's persona.
As she told Entertainment Weekly:
"I loved the idea that he replays his iconic moments at home by himself. Like a crazy Hollywood schmuck."
And Duchovny, ever the good sport, agreed--though reluctantly. As he put it to the magazine:
"I feel lame doing it... But Sandra is fantastic and funny, and Amanda is brilliant and funny and a good person, and she's written this great, smart show that's she's running."
"I'm so proud to be with her on it. If she says, 'David, jump,' I say, 'How high do you want me to jump in a red Speedo?'"
Duchovny may have had his misgivings, but the internet absolutely did not--the glimpse of the actor in his teeny tiny swimsuit had Twitter all hot and bothered.
You can get your Duchovny-Speedo fix when the new season of The Chair premieres tonight.