Every so often, a fan will meet one of their favorite celebrities, only to discover the celebrity in question falls well short of their expectations.
That was anything but the case for Lindley Key, after meeting The Mummy star, Brendan Fraser, at a virtual meet and greet hosted by GalaxyCon Live, even bringing the movie star to tears!
Key devotes most of her time on TikTok to cosplay, and had previously posted a number of videos dressed up as Evelyn O'Connell, the character portrayed by Rachel Weisz in the first two Mummy films—replaced by Maria Bello in the third.
Upon purchasing her ticket to the meet and greet, she posted a video on TikTok showing her inability to contain her excitement, donning her Evelyn garb, and showing her face to face with the iconic 90s franchise star.
She declares having "no regrets" to her purchase in the video and goes on to crown Fraser as the "purest soul".
She subsequently posted a second video, featuring a short clip of her chat with Fraser, titling it "Proof that Brendan Fraser is the purest of souls."
In the video, Fraser announces that he is currently in Oklahoma, and is about to start filming the Martin Scorsese directed Killers of the Flower Moon alongside Oscar winners Leonardo DiCaprio and Robert De Niro.
After Key congratulates him on the film, Fraser admits to being "a little anxious" about the high profile project.
But devoted fan that she is, Key goes on to tell Fraser, "You got this".
"The internet is so behind you! We're so supportive."
"There are so many people out there who love you, and we're rooting for you, and we can't wait to see what you do next."
In an incredibly touching moment, Fraser becomes visibly choked up at Key's words of encouragement, briefly falling back in his chair, and taking a sip of water, before declaring: "Shucks, man!"
Fraser wasn't the only one moved by the video, as Key's followers wasted no time in expressing their joy at their touching tête-à-tête.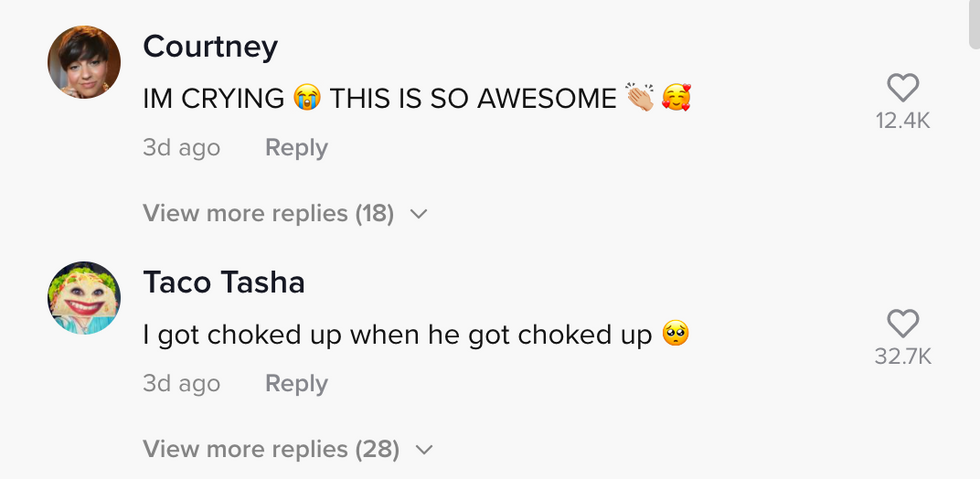 @littlelottiecosplay/TikTok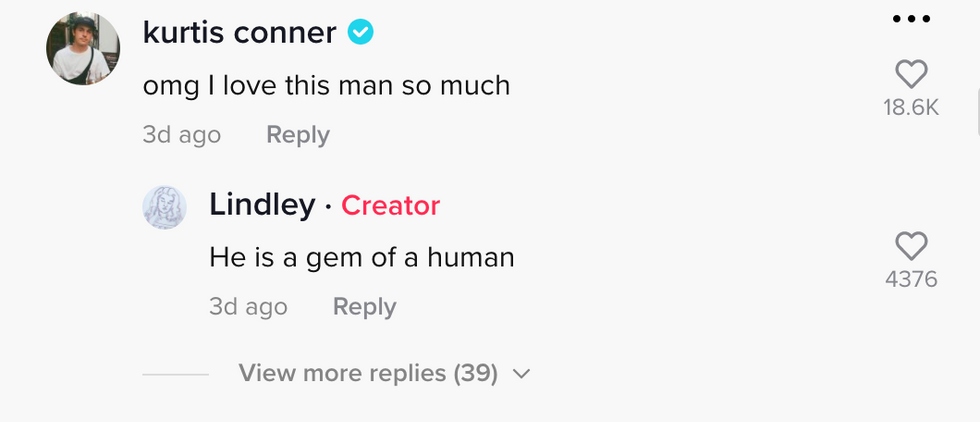 @littlelottiecosplay/TikTok

@littlelottiecosplay/TikTok

@littlelottiecosplay/TikTok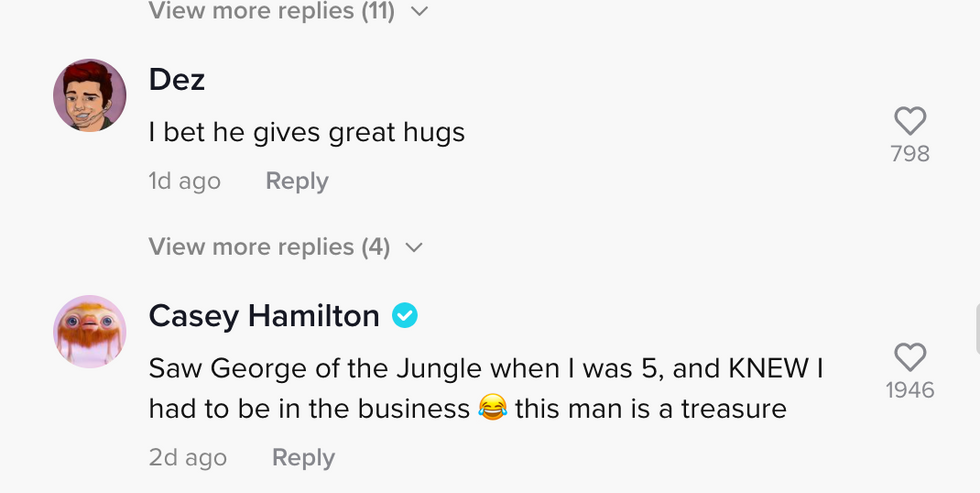 @littlelottiecosplay/TikTok
After first making acclaimed appearances in the 1990s in films like School Ties and With Honors, Fraser had a massive hit with Disney's George of the Jungle in 1997.
Following the 1999 release of The Mummy , it seemed that Fraser had officially become one of Hollywood's top tier movie stars.
But his career instead began to wane, which Fraser later revealed was largely owing to the fact that he was sexually assaulted by Philip Berk, president of the Hollywood Foreign Press Association at the time.
Not helping matters was the fact that Fraser had to undergo multiple surgeries, owing to injuries sustained during filming, went through a divorce, and the lost his mother in 2016.
But Fraser slowly began to emerge from the shadows, wiith appearances on TV in The Affair and Trust, and he recently completed filming a leading role in Darren Aronofsky's upcoming film, The Whale.
And judging by some of the responses to his delicious chat with Key, his fans are beyond delighted by his comeback.

@littlelottiecosplay/TikTok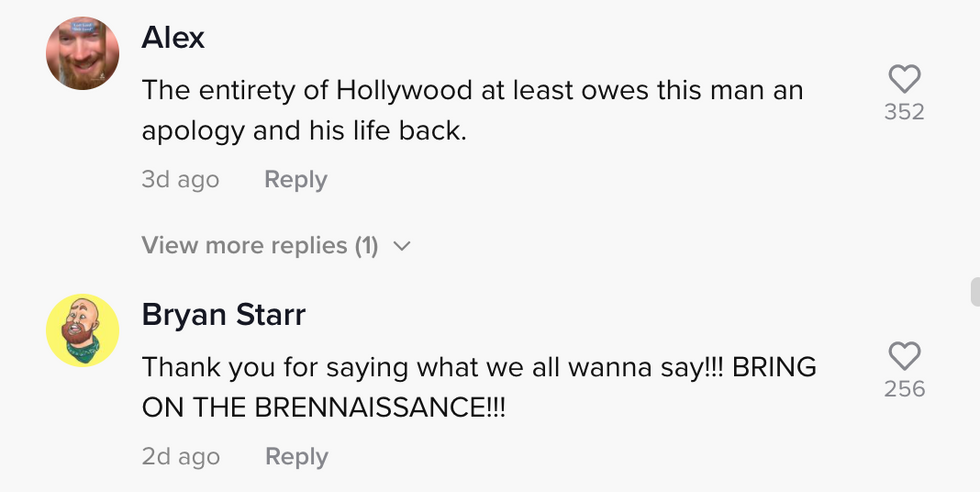 @littlelottiecosplay/TikTok

@littlelottiecosplay/TikTok

@littlelottiecosplay/TikTok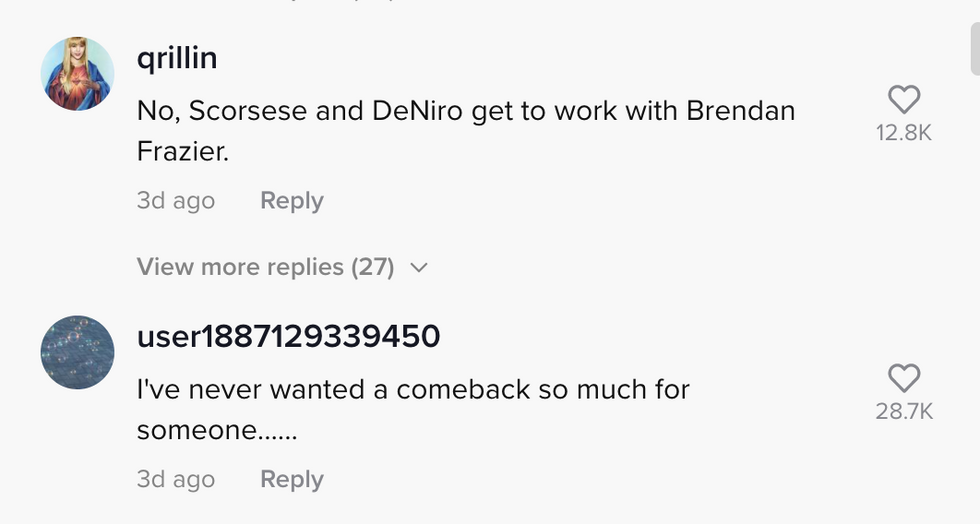 @littlelottiecosplay/TikTok
Of course, it wasn't just Key's TikTok follower's who were moved by this story.
Fraser's gratitude at Key's adoring words of encouragement made international headlines, with Key retuning to TikTok to show her surprise on how quickly her paid meet and greet escalated.
But Key doesn't give herself too much credit in her encounter going viral.
In a subsequent TikTok video, she credits that to "the internet's undying love for Brendan Fraser".
Indeed, we can only wait and see what this "brenaissance" has in store for Key and the rest of Fraser's eager and adoring fans.