The blockbuster superhero hit Black Panther is not only wowing audiences, it's inspiring activists to register people to vote.
---
A new movement called #wakandathevote is registering people to vote outside Black Panther screenings.
Black Panther is serving as inspiration for black Americans, who have for decades had little to no representation in comic books or superhero stories.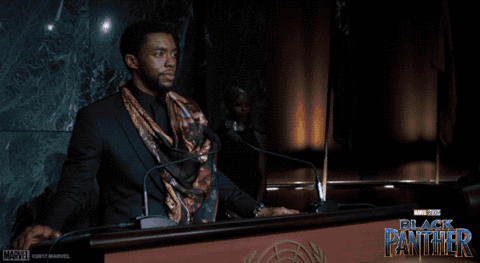 In an exclusive interview with Blaviity, Electoral Justice Project founders Kayla Reed, Jessica Byrd, and Rukia Lumumba explained that "the Movement for Black Lives is an ecosystem of black leaders and organizations fighting every single day for the healthy and happy lives of Black folks."
The #ElectoralJusticeProject (EJP) is a project of the #MovementforBlackLives that seeks to continue a llegacy of s… https://t.co/VNq9ROiJCf

— Justice Seeker ✊🏼💥 ✌🏼 (@Justice Seeker ✊🏼💥 ✌🏼) 1518960161.0
"We are effective because we meet our communities where they are, whether that's in the streets, at the city council meeting, or in the movie theater," they said. "This weekend we wanted to meet our people in Wakanda...We know that for some it's a superhero world, but we know that the world we deserve is still waiting to be built — and we want to build it! This upcoming spring and November 2018 midterm elections are an important step in building that new world, and we want to take every opportunity to engage our communities in the conversation of electoral justice. We will be registering people to vote at movie theaters across the country so that we can #wakandathevote at the ballot box."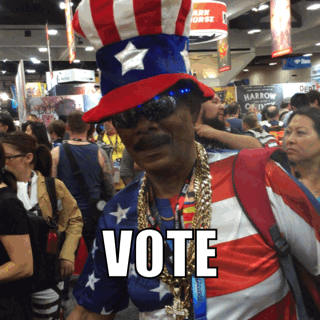 The Electoral Justice Project has gotten tons of positive attention of Twitter since launching in October.
The Movement for Black Lives' Electoral Justice Project recently launched #WakandaTheVote to help register voters a… https://t.co/VQ5WYhLaYD

— Debra Milne (@Debra Milne) 1518916808.0
The activists concluded the interview with optimism.
"We will be engaged in actions all over the country to educate and motivate black voters as well as launching an intensive campaign manager institute this spring called the Electoral Justice League. We intend to have 1,000s of conversations with black people as well build a fun and life-affirming political home that isn't transactional, but transformational," they told Blavity.