climate change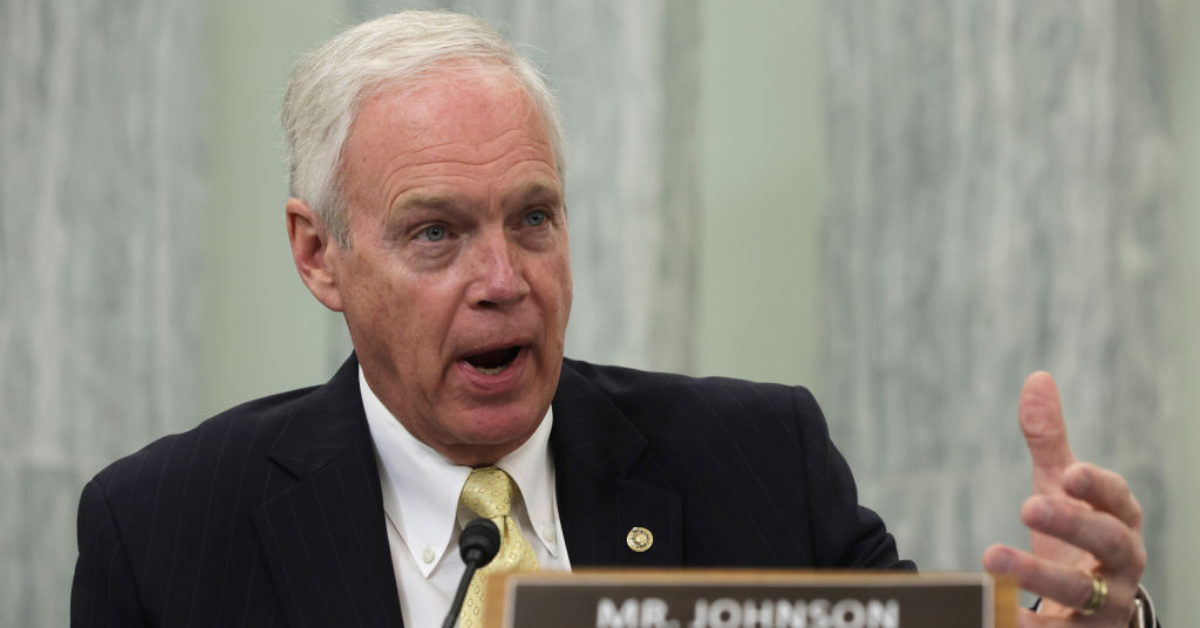 Alex Wong/Getty Images
Wisconsin Republican Senator Ron Johnson was mocked after he claimed windmills are "killing the whales," a bizarre claim about offshore windmills' impact on whales while railing against "climate change alarmism."
During the interview with Fox News host Dagen McDowell, Johnson suggested that climate change concerns were based on "bad science."
You can hear what Johnson said in the video below.
Johnson said:
"All this climate change alarmism is based on bad science, completely ignoring the impact of clouds to basically be a heat sink."
"Again, the climate has always changed, always will. I'm not an alarmist and I'm not in denial. ... These windmills, according to an earlier report on your network, are killing whales."
The false claim that windmills, particularly offshore wind farms, are responsible for whale deaths has circulated among opponents of wind energy projects.
However, multiple scientific organizations and government agencies have refuted this claim.
The Department of Energy clarified in an April post that there is "no evidence to support speculation that noise resulting from wind development-related site characterization surveys could potentially cause mortality of whales."
Additionally, the National Oceanic and Atmospheric Administration (NOAA) also stated that there are "no known links between recent large whale mortalities and ongoing offshore wind surveys."
Johnson has been harshly criticized for his remarks.
Johnson's remarks bring to mind former President Donald Trump's own feud with wind turbines.

In 2019, he claimed wind turbines are a poor source of electricity, arguing that people would have to turn off their televisions because "the wind isn't blowing," telling a crowd at a rally in Grand Rapids, Michigan, that if the wind doesn't blow, "you can forget about television for that night."
These comments received a sharp rebuke from Michael Mann, a professor of atmospheric science at Pennsylvania State University. Speaking to Newsweek at the time, Mann said the president's remarks amounted to "malicious ignorance."
Trump had previously mocked the Green New Deal's renewable energy policy while addressing the annual Conservative Political Action Conference (CPAC) in Maryland, likening it to "a high school term paper written by a poor student" and, referring to wind turbines, stressing that "when the wind stops blowing, that's the end of your electric."
Trump has even asserted that having a wind turbine near a residential area would lower property values, telling Ohio rally attendees that building one would cause "the value of your house go down by 65 percent."
Keep reading...Show less