When the delivery man drops off a package, the last thing you'd expect is for him to make off with the four-legged member of your household.
That's what happened to fifty-one-year-old Richard Guttfield from England when his black miniature schnauzer Wilma was dog-napped by an Amazon driver who delivered a package of dog food.
---
The good news is, Guttfield was eventually reunited with Wilma.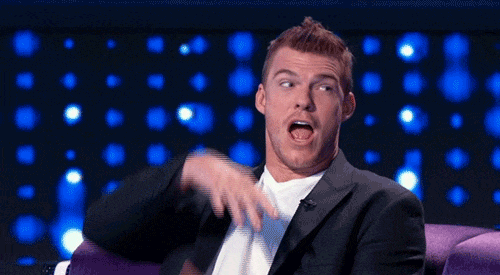 Close call.
Guttfield told CNBC that he took matters into his own hands out of "desperation" and emailed Amazon CEO Jeff Bezos.
My puppy went missing after an Amazon delivery and after an email to Jeff (Bezos)… we had someone who was amazing who tracked the driver and found our dog and brought her home.
A driver for Amazon stole a puppy from a man's home while delivering a package. The miniature schnauzer was tracked… https://t.co/lJ03bvukxb

— BuzzFeed News (@BuzzFeed News) 1525456441.0
@BuzzFeedNews the only thing that surprises me about this is that he was able to get jeff bezos' email address

— ashley (@ashley) 1525466431.0
Drivers who deliver packages for Amazon aren't employed directly by the company. They're hired through independent contractors, and a spokesman for the company said in an emailed statement that the self-employed driver will not be delivering for them again.
This is inexcusable and does not reflect the high standards we have for our delivery partners. We take these matters seriously and this individual is no longer delivering Amazon packages for the independent delivery service provider.
@BuzzFeedNews And @amazon want u to trust them by giving them access to ur smart lock to drop off packages. No thanks. @JeffBezos

— TruthHurts (@TruthHurts) 1525456801.0
A driver for Amazon stole a customer's puppy in shocking stunt that highlights one of the biggest dangers facing th… https://t.co/K6IxHaMpeK

— Business Insider (@Business Insider) 1525470833.0
Guttfield was rattled over the ordeal, but it's poor Wilma who suffered more of a traumatic experience. He told BBC that Wilma returned to her home and wasn't quite like her usual self.
She's still not back to normal - it's like she's been drugged, she's not happy.
Amazon driver stole this beautiful miniature schnauzer - it took four days for Amazon to track the dog down and ret… https://t.co/h3sxneVAI2

— suzannahtroy (@suzannahtroy) 1525490267.0
A local volunteer from the charity group Dog Lost also helped search for Wilma. The group's founder Jayne Hayes told BBC that losing a family pet is "devastating" and finding a lost dog is comparable to "winning the lottery."
They are a member of the family. We have had issues before with delivery drivers and you will always get a bad apple.
There is a lesson to be learned here.
@BuzzFeedNews Never take anyone's puppy. NEVER https://t.co/lZC0jniXfa

— Graces🌺 (@Graces🌺) 1525459618.0
@BuzzFeedNews https://t.co/GDTF160XrH

— Steve Kelley (@Steve Kelley) 1525459184.0
@BuzzFeedNews @BuzzFeed Amazon needs to qualify their delivery people. They have unfettered access to homes. A… https://t.co/qhqALSIPtg

— Coast Home Watch (@Coast Home Watch) 1525478606.0