A teen actor playing a younger version of Joaquin Phoenix's character in the upcoming film, Beau Is Afraid, had to prove he was real after promotional images of him sparked speculation that he was either AI-generated or CGI rendered.
Beau Is Afraid was helmed by Hereditary and Midsommar director Ari Aster.
Phoenix plays Beau Wassermann, a paranoid man who encounters his greatest fears while embarking on a surreal journey to get to his mother.

Armen Nahapetian was cast to play a teen version of Phoenix, and their resemblance to each other despite the age gap is remarkable.
This was evident in the film's movie poster that featured an image of Nahapetian, with the film's title shown as a hashtag and Joaquin Phoenix's name in all caps at the top.
It led many to believe that the image of teen Beau was "generated by AI or something" or that it was a de-aged photo of Phoenix.
Based on the poster, people were also convinced that teen Beau in the film was not portrayed by a live lookalike actor but was rendered entirely in CGI.
However, this would not be plausible given how studios typically opt for the less expensive option of hiring a young lookalike.
Here is the movie poster.

People who saw the poster were left scratching their heads.


@a24/Instagram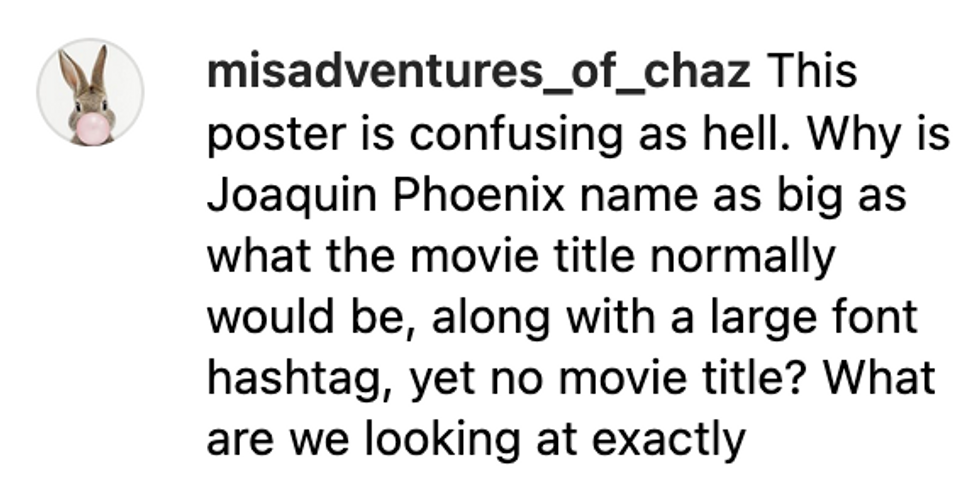 @a24/Instagram

@a24/Instagram
With Beau Is Afriad set to open in theaters on April 21, the film's distributor A24 capitalized on the conspiracy with a gag featuring a manipulated video as part of the press tour.
The video showed Nahapetian introducing himself as Phoenix with the audio deliberately not syncing to his mouth movements as if it's glitching.
People were shook after seeing circulating images of Nahapetian with the cast–including Phoenix–at the red carpet premiere of the movie.
Some people remained unconvinced.
Now, Nahapetian came forward to reveal he is a human person playing teen Beau.
He captioned a TikTok video of him with:
"Beau is afraid kid is real, heres my room."
The 16-year-old doubled-down on his status in the overlaid text, which read:
"I'm not CGI."
Followers commented both with sarcasm and awe.

@armiepcharmie/TikTok

@armiepcharmie/TikTok

@armiepcharmie/TikTok

@armiepcharmie/TikTok
He also clarified, "I'm not AI," on his Instagram page.
If he says so.