Working as a 911 dispatcher means having to have a steady head on your shoulders at all times. At any moment someone could call with their life on the line, hanging on to every word you say. Fortunately, most calls are handled with a calm demeanor. Then there are those calls haunting you, leaving you with nightmares to discuss for years to come.
---
Reddit user, u/AdmireFire1__, wanted to know:
911 Operators of reddit,What's the scariest/ most disturbing situation ever described to you while on call?
"...please..."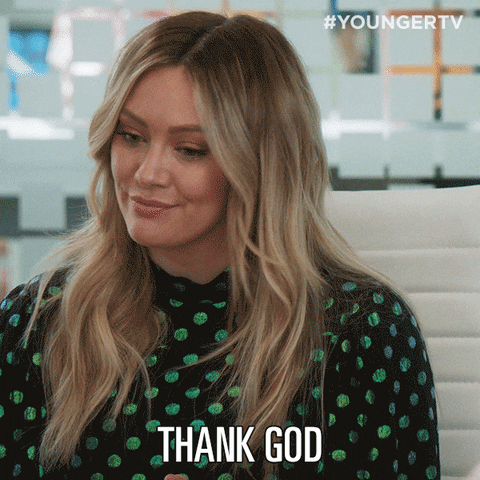 Giphy
Got what I thought was a silent 911 from a cell phone. We get silent calls all the time. Usually I give it about 10-15 seconds before hanging up and calling back. This time we were really busy, so I let it go a few more seconds while trying to drink my coffee. About 45 seconds into the call I heard someone whisper please.
So I end up turning my volume to max and hearing a woman whispering that she was kidnapped, and in the trunk of a car. I talked her through how to find and use the latch in the back to open the trunk...and the entire time I was tracking her location through a new location clearinghouse called Rapid SOS. The guy stopped at a red light and I told her if it stops that she should run as fast as she can and get to help. She was in the city, I had a pretty good idea where she was and had cops almost on scene. She ran into a gas station, gave her phone to the guy working there, I got the address and had cops there in about 30 seconds. Dude was pulled over about half a mile down the road and arrested.
Trouble Finding The Words
A friend answered a call about a cyclist being hit by a truck. Except they weren't technically hit. The truck clipped the cyclist who was actually standing on the corner waiting to cross the road, and had their bike wheel sticking a bit too far over the curb. When the truck clipped the wheel it basically sucked the whole bike and the woman on it around and between the wheels of the truck.
The man who called it in was a pedestrian who struggled to explain this woman was basically swallowed by this truck and just disappeared. He couldn't see where she went and when the truck kept on going he realized she was somehow caught in the truck and was dragged a block or two. Thankfully there was traffic so he was able to catch up to the truck after chasing it down, because the truck driver never realized what had happened.
Needless to say, it was difficult for the man to explain how this all unfolded. My friend said this man had trouble finding the words but would answer yes/no questions. He was obviously replaying the moment over in his mind but couldn't paint the picture by explaining.
You See Yourself In The Victim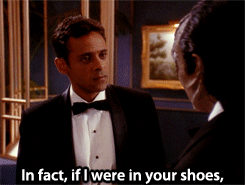 Giphy
My best mate/housemate at the time is a dispatcher for the ambulance. She's a pretty stoic person and not much bothers her, but not long after she had her son, she took a call from a woman who had spilled hot oil on her two year old. She said the combination of the mother's hysteria, the child's screams, and the hormones from recently having a baby just really messed with her. She ended up taking the rest of the shift off. She had so many other calls that floored me, whereas she was just like 'meh, a day in the life'.
My friend is a police dispatcher, and she once got a call of a situation of mass hysteria.
She said she heard screaming and dull thuds. Apparently the person on the phone was a party guest hiding in a closet. A drunk guy at the party had snapped and started beating people to death with a chair. Two people died and a third was injured. She called multiple units over and they restrained the guy.
Super scary.
Just A List Of Awful
February will be 5 years. Scariest/disturbing...cant really answer that. I work hard on leaving work at work. But a few things stick out.
1: Agonal Breathing: sounds like snoring, but to me it's the sound of death. CPR calls are never easy and maybe half of your callers are in the head space to do CPR on a love one that is dying in front of them.
2: on the phone with a lady telling me her husband has been seeing a therapist for depression. She spends a lot of time ( a lot of time in our world is a matter of seconds) giving me these "unnecessary" details and final days he has a gun. And the next thing is her blood curdling scream because he just shot himself.
3: constant helplessness. When there is a true emergency happening aside from sending help. You're waiting and fairly helpless.
You Hear It All
Listened to a young girl choking and a guy screaming religious stuff at her. She was murdered... I listened to the whole thing. Still haunts me a decade later.
Did the guy at least get caught and go to prison?
I don't know to be honest... I never found out the outcome and I stopped doing that job a few months after (not because of that call, other opportunity came up). It didn't even make the news.
Enough To Quit
I had a co worker that worked for dispatch. She told me she had gotten a call from an elderly man and he said he had just beat his wife to death with a baseball bat. He was still on the line with dispatch when she heard a woman screaming for help in the background. The man told her to hang on as he placed the phone down. Then she heard a dull thud noise as he struck his wife again and she stopped screaming. He picked up the phone again and told her he was sure his wife was dead this time. Hearing a murder and not being able to do anything to stop it was too much for her. She left that line of work.