Robert Acosta
Robert Acosta is an elementary school teacher, private tutor, freelance writer, and middle-grade author based out of Phoenix, AZ. In his free time he likes to think way too much about comic books and hang out with his wife and two cats.
There aren't too many things that would make you go, "Man, I'd rather go to hell than be here right now. Hell has demons, torture, fire, and all the ill-prepared pizza they can shove down my throat." However, if you had to choose between these people's predicaments and hell, you'd probably be ready to have pizza for dinner.

Keep reading... Show less
Dad jokes can feel like the unloved step-sibling of the comical world. "Why would we laugh at something so obvious and stupid?"
Becuase it's hilarious, that's why. Just check out the following entries below and see for yourself.

Reddit user, u/GrotiusandPufendorf, wanted to know what the funniest jokes on the planet are when they asked:
A Murder Of Cows?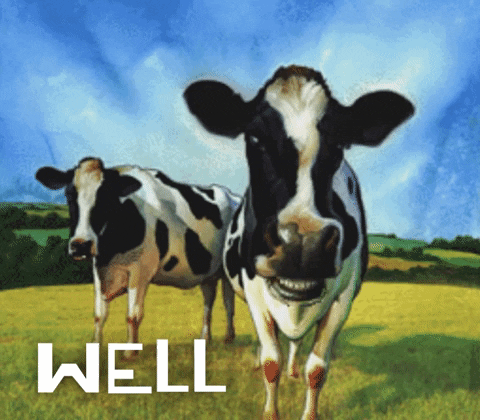 Giphy
Dad: Look at that flock of cows over there.
Kids: A HERD of cows.
Dad: Of course I heard of cows, there is a flock of them right over there.
Note: pulled that joke successfully a few times, and my kids even did it to their summer camp instructor.
We Should Probably Leaf
At the park with my girls: "Dad, can we go play?"
Me: "sure, just stay away from those trees over there"
Girls: " umm...ok, why?"
Me: " I don't know...they look a little shady to me."
Good for producing eye rolls
What Better Way To Carry It Home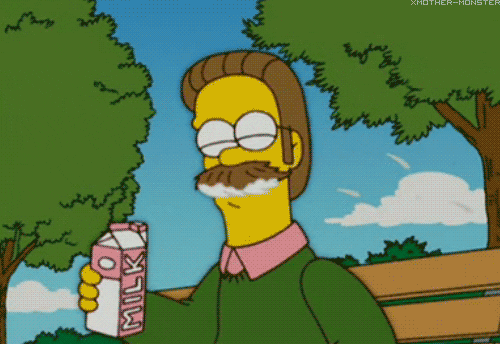 Giphy
"Would you like the milk in the bag?"
Dad: "No thanks, you can keep it in the carton."
Scrambled Or Over-Easy?
Dad at breakfast: I'll have bacon and eggs, please
Waiter: How do you like your eggs?
Dad: I don't know, I haven't gotten them yet!
Feeling The Humor
Dad: "Nice shirt, is that felt?"
Not Dad: "No."
Dad: Reaches over and touches sleeve "It is now!"
That Joke Killed!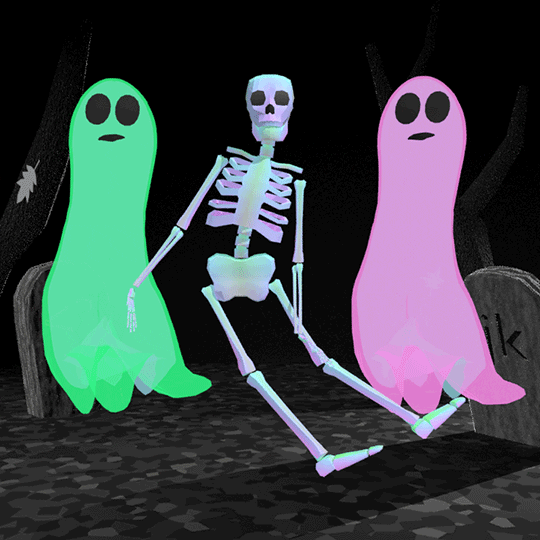 Giphy
Why do graveyards have gates?
Because people are dying to get in.
My Dad always told it passing a graveyard.
Lean Back. Lean Back.
"I love my furniture. My recliner and I go way back."
Stating The Obvious, But Still Hilarious
I had a terrible day yesterday. As I was walking home, a man in a wheelchair stole my camouflage jacket!
As he was wheeling away, I shouted after him, "you can hide but you can't run!"
Give It A Second...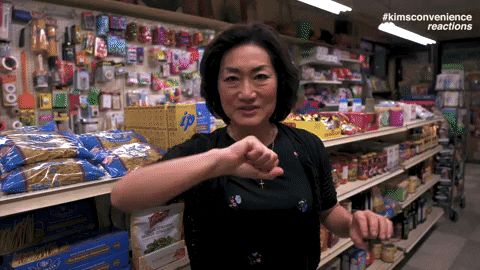 Giphy
A magician was walking down the street.
Then, he turned into a grocery store.
Car Humor. That's All.
Dad putting car in reverse
Dad: Ahh, this takes me back
That's Always The Point
Not a joke in the traditional sense but, when I'm at a restaurant and the waitress says "Do you wanna box for that?" I always reply with "No, but I'll wrestle you for it."
No one ever gets it but it makes me laugh. And that's the point, right?
And the King of Them All...?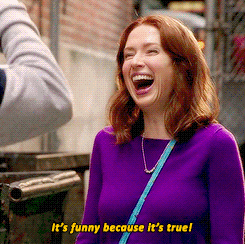 Giphy
I tell dad jokes.
Sometimes he laughs.
It's not hard to move beyond high school. Just understand once you're out of there, life can truly begin. You can track down your dream job, take college courses to help you learn, or even travel the world. You are no longer bound by the imaginary walls of your classmates and peer pressure.
Keep reading... Show less
There's a lot of pressure placed on men to be "manly" and "man up." Essentially, don't ever share your feelings and reveal what's bothering you. Fortunately, more progressive heads are prevailing and it's becoming more commonplace for men to open up, share what's made them sad, and for it to be more than okay, as evidenced by the stories below.
Keep reading... Show less
You know you shouldn't complain. Something doesn't go your way, like maybe they messed up your order at the coffee shop or the new pair of boots you bought don't quite fit the way they did when you tried them on in the store, and you get angry. Really, really angry. But there's no need to fret, right? "First World Problems?" Let it all go. We got it made.
...Except you can't let it go, and it eats at you until you have to post it online.

Reddit user, u/Plummles, wanted to know what you're not ashamed to have an issue with when they asked:
What's a First World problem you're not ashamed to complain about?
That's Roughly $1,800, For You Americans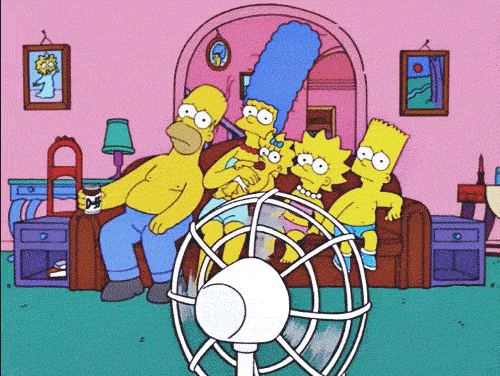 Giphy
My €1600 apartment is too damn hot.
Yah I have a good apartment in a good area and am fortunate to be able to afford it but ffs it's seriously way too damn hot all the time.
I Need To Spend Hours Surfing Nowhere NOW
My internet service dropping out at 'peak hours'. If I [pay] for 30 mbps, I should get 30 mbps, and ISPs should work harder to make sure that happens.
You're Keeping Me From Having My Delicious Soup!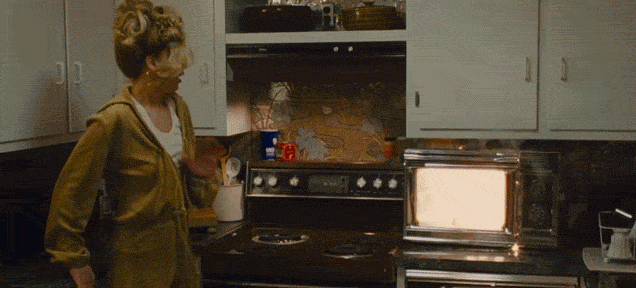 Giphy
When someone doesn't clear the extra time on the microwave.
Oh No! Who Is Going To Fix All Of Our Tablets At Home?
Doing tech support, for free, for my entire family.
I felt this in my soul. Just because I work in tech software doesn't mean I know everything about tech hardware
They Said "All-You-Can-Eat"
I ate too many bread sticks and now my tummy hurts.
Eat more breadsticks then
This Isn't The Arctic, Karen, Turn The A/C Off!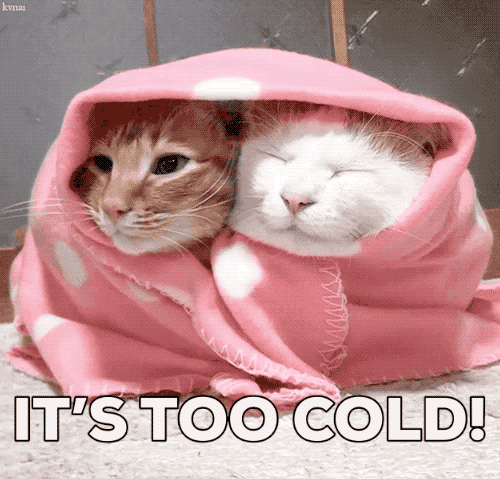 Giphy
I sometimes get a bit chilly from the air conditioning running.
My roommates keep turning it to colder every time I set it. I have to wear a sweater in my own house
Explain To Me...Why Sonic Can't Swim?
I don't like underwater levels in platformer games
Opposite Sides Of The Same Awful
People calling me when texting would suffice
People texting me, when a phone call would be more efficient is my pet peeve.
Why Is This Not The Norm?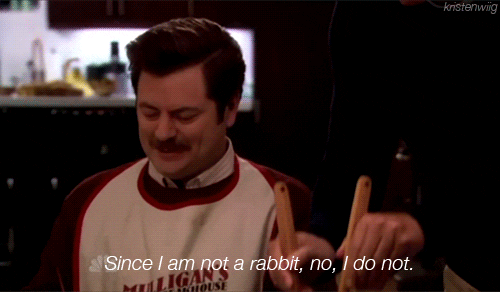 Giphy
Having to actively decide to eat healthy.
F you salads.
This is really true in the US. The default when eating out is unhealthy, oversized portions. The healthy section of the menu is often little more than lip service.
Literally AND Figuratively
Toilet paper in public bathrooms.
Those giant 1/4 ply rolls aint good for sh-t!
Being Asked To Choose
The paradox of choice.
Basically, yes, if you have a lot of job/partner/food/house/apartment/etc. options in life, obviously you're privileged. But it's also been proven that having too many options can be very stressful. Instead of appreciating what you chose, you regret what you didn't choose. A simple analogy is the difference between a restaurant with a small menu and one with a huge menu. You think you'd have a better experience at the one with the huge menu, since you have more options, but often you'll actually have a worse experience there because the process of making a choice and accepting it is more stressful than it would be at the restaurant with the small menu.
That's a First World Problem that takes many forms. Who should I date? Where should I live? Where should I go to college? What should I do for a living? What should I have for lunch today? What should I watch on Netflix tonight? What streaming service should I subscribe to? What movie should we go see? Where should we go on vacation? Etc.
Having these options is awesome. I wouldn't trade it for anything. But the human brain doesn't always respond to it in a positive way.
They say nothing is better than a home cooked meal. Clearly, those people have never had pizza the next day out of the refrigerator for breakfast. If you don't know, now you know. Breakfast pizza is somehow even better than fresh-served-for-dinner pizza, and if you think that's the only good leftovers, you're missing out, as evidenced by the entries below.
Reddit user, u/keepitstrizz, wanted to know what's best the day after when they asked:
Clearly Both Way Are Right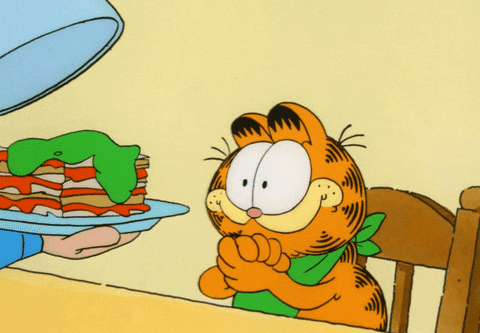 Giphy
Lasagna.
It's great right out of the oven, but it's even better after it has a chance to set up in the fridge overnight.
BOOM! Chili Anything.
Chili, you can put chili on almost anything.
Fries boom now chili fries,
Hot dog now it's a chili dog
Let The Mixture, Pardon The Pun, "Stew" For A Bit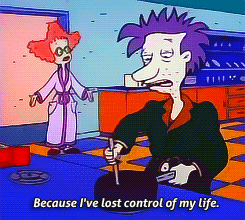 Giphy
Most soups and stews. 24 hours gives them time to gel together.
Soups and stews are always much more flavorful and delicious on day two.
Doesn't Even Need The Microwave
Pizza and Lasagna.
Honestly, their leftoverability is amazing.
Cold pizza is just so f-cking.. MMMMMM YUM
A Truly Colorful Way Of Putting It
Curries! All curries develop flavor only the next day.
Curry the day it's made is good. Curry the next day though? Orgasmic.
Superior On Reheat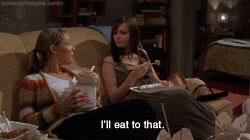 Giphy
Hands down. Chinese food.
The reason is when the dish is sitting in the fridge, the dish proceeds to soak up all the sauces and flavor. When it is reheated, the food has a almost better then fresh flavor, if not better then the first meal.
To Be Fair, Everything Is Better With An Egg On Top
Red beans and rice is great for breakfast the next day, especially with a fried egg on top
I've eaten a lot of leftover red beans. I've never heard of a fried egg on it though.
One To Do, One Not To Do
Pot Roast.
Definitely.
And I know it's not what you asked but fettucine alfredo makes terrible leftovers! the cream and cheese like separates when you reheat and it just isnt right anymore.
Good As New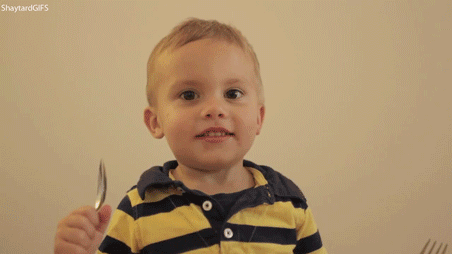 Giphy
Beef stroganoff, if you use ground beef, the noodles and meat heat up so well they basically taste as good as new.
A Good Feeling To Last For Days
Pozole!
My mom always makes it in a huge pot, even though there's only 4 (sometimes 5) of us.
It usually lasts us 3 days as dinner, and it's always better the next day.
*leaves to get cake
This is so true. Bake a cake and eat a slice that day and it's okay. Let it sit out at room temp overnight and something magical happens between the soft cake and icing. I can't even have it in my house I'll eat it all!
Multi-Use Meats Are The Best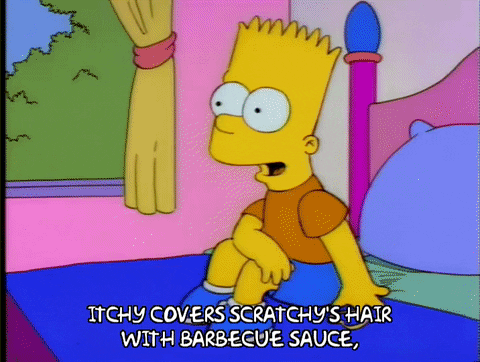 Giphy
Pulled pork or pulled chicken.
I usually make a whole bunch of it at once, eat some and then use the rest over the next few days in a variety of ways. Sandwiches, tacos, on pizza, in casseroles, or just straight up.
It's difficult to find the flaws within ourselves. Mostly, people prefer to think they're "Okay," bypassing any actual reflection which could lead to actual character growth. "Why grow when I'm already perfect?"
Keep reading... Show less