Languishing in a coma after a devastating car crash that left her with a traumatic brain injury, a woman has recalled how it sparked anxiety so severe she began to compulsively yank her own hair out.
A stressed teenager after interrupting her schooling by moving from England to Australia and back again, Fi Dalziel, 32, had developed an absent-minded habit of pulling on her split ends.
By the time of her 2010 accident, hotel cleaner Fi, of Southwell, Nottinghamshire, had grown into a confident young woman – only for her injury to have a dramatic impact on her mental health.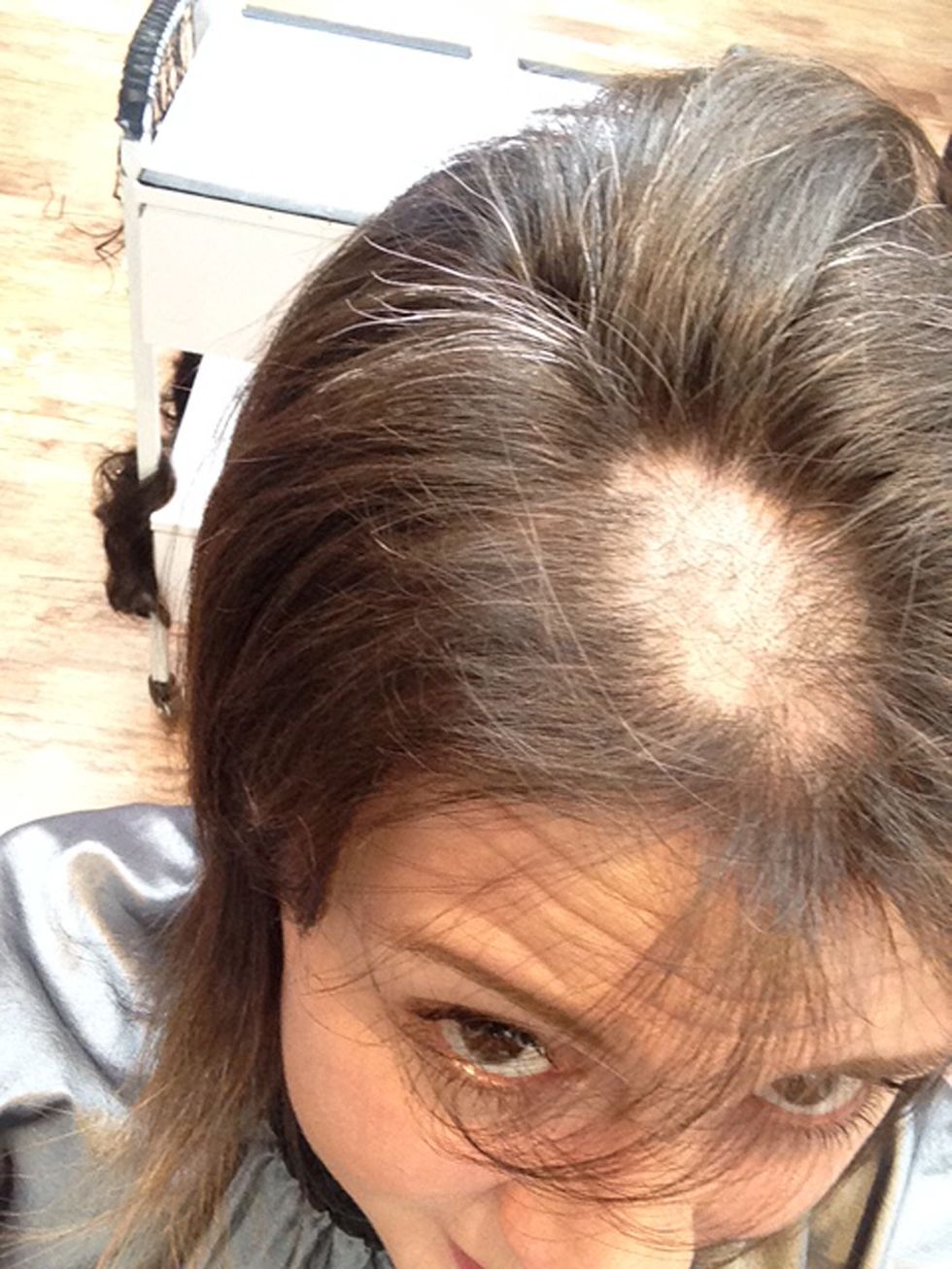 Fi was left with kiwi-sized bald patches (PA Real Life/Collect)
Developing trichotillomania soon after, where sufferers cannot resist the urge to pull their hair out, she said: "Having the brain injury made me feel isolated anyway, like I was in my own little world and so then the pulling got worse and worse.
"With the stress of everything I'd been through, I was yanking my hair out in clumps. It felt good to get it by the root."
Fi's life changed forever as she drove along slippery country roads in Lincolnshire in July 2010 to meet some pals.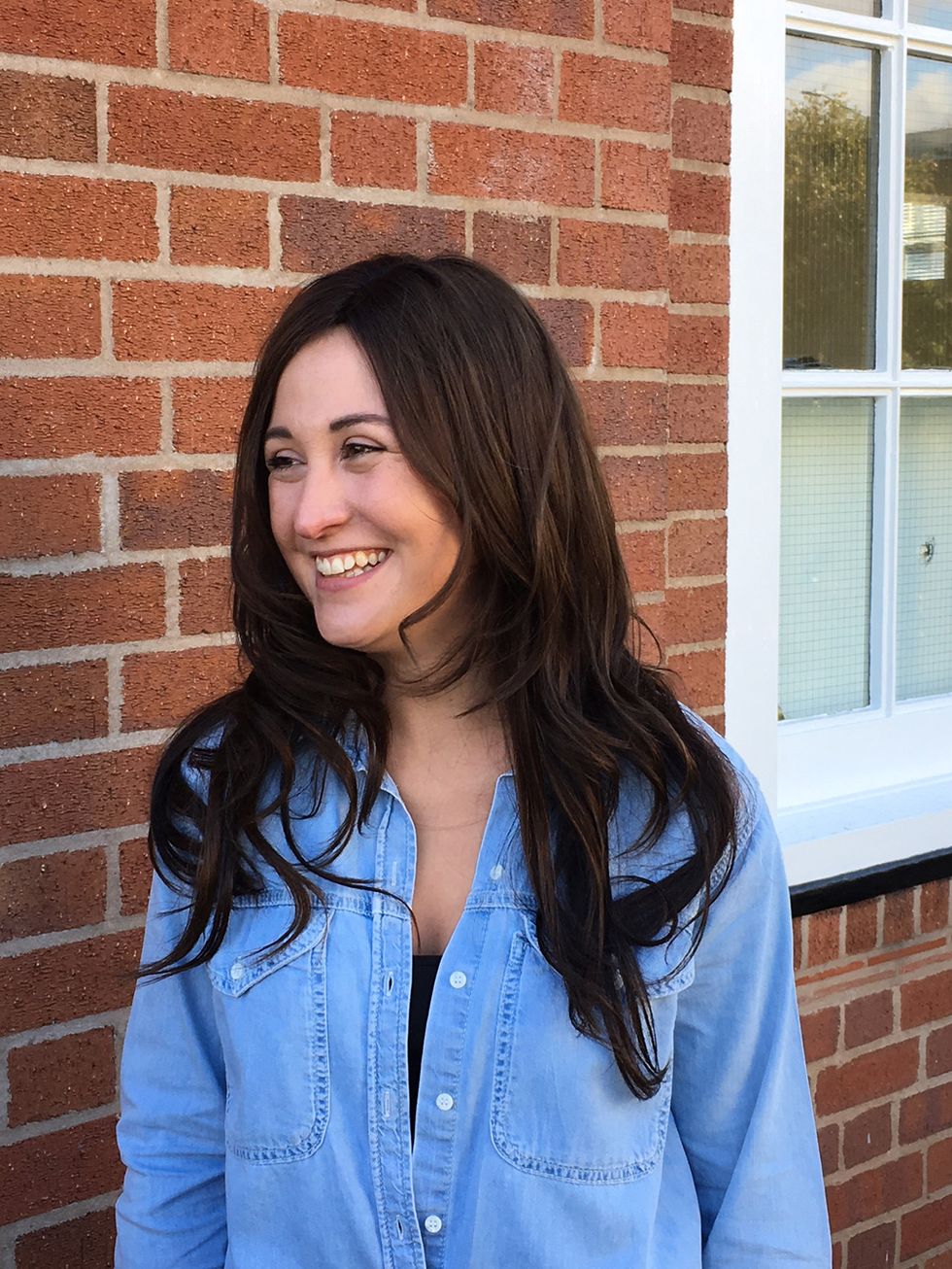 Fi said she is now feeling much more confident (PA Real Life/Collect)
She recalled: "I was driving to see my friends. We were all going to go to the gym together, then hang out.
"I was going along these country roads where it had rained recently – the first rain for ages – so they were slippery.
"The last thing I remember is pulling into a car park to phone my friends and ask the way. They said I was five minutes away and they'd see me soon. But I never made it."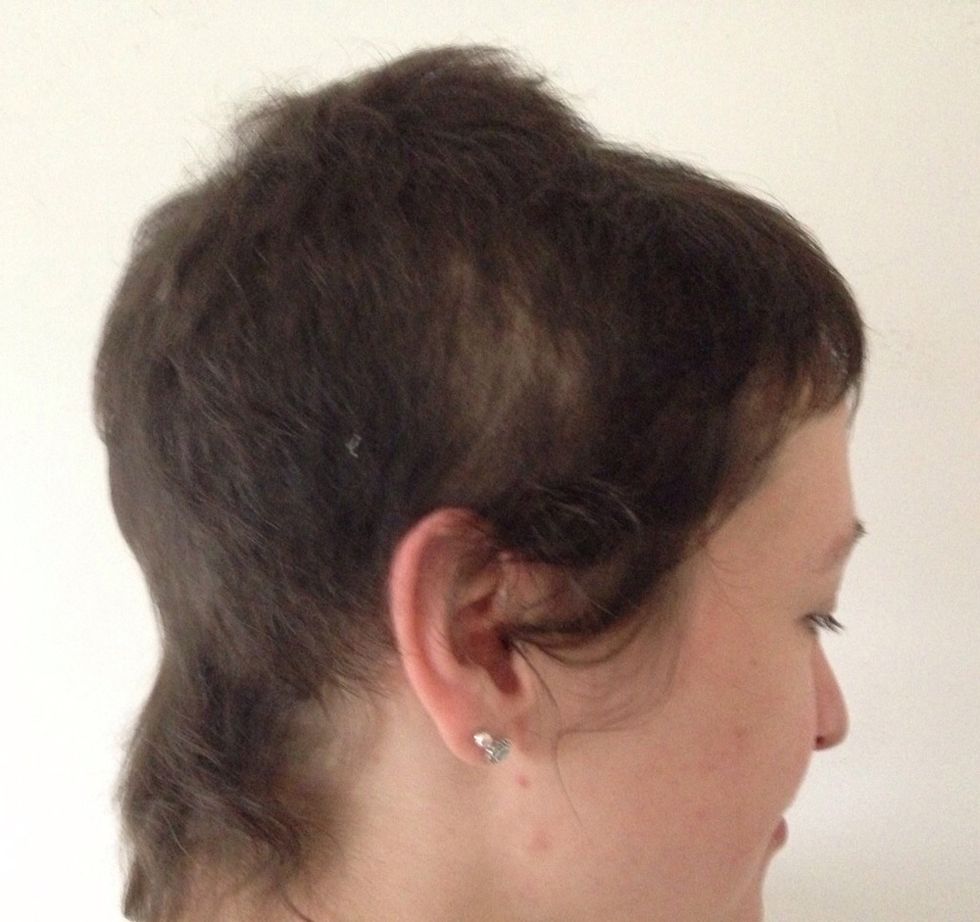 Fi before having her Intralace System fitted (PA Real Life/Collect)
With no memory of what happened next, Fi had to piece together the sequence of events through others – finding out that her car had come off the road and crashed down a bank.
A passer-by spotted the wreckage and phoned emergency services, who were soon at the scene.
"Apparently, the paramedic thought I was dead at first, but then I started mumbling," she said. "They had to sedate me and bring me out through the back, as my door was smashed."
Find out Lucinda's story & why she is dedicated to providing the very best hair care & extensions in the industry: https://t.co/SnwPX6jwAj
— Lucinda Ellery (@ElleryHairFairy) October 5, 2018
She continued: "I've always been a safe driver – never speeding, or using my phone, or anything like that. Police concluded that it'd been an accident, most likely because of the slippery roads. In a way, I think I'm lucky I don't remember it."
At Lincoln County Hospital, where she was treated, doctors discovered Fi had sustained a traumatic brain injury and for three days, she lay in an induced coma, as medics worked on her.
After being brought round, she remained in hospital for another month and had to learn to walk and talk all over again.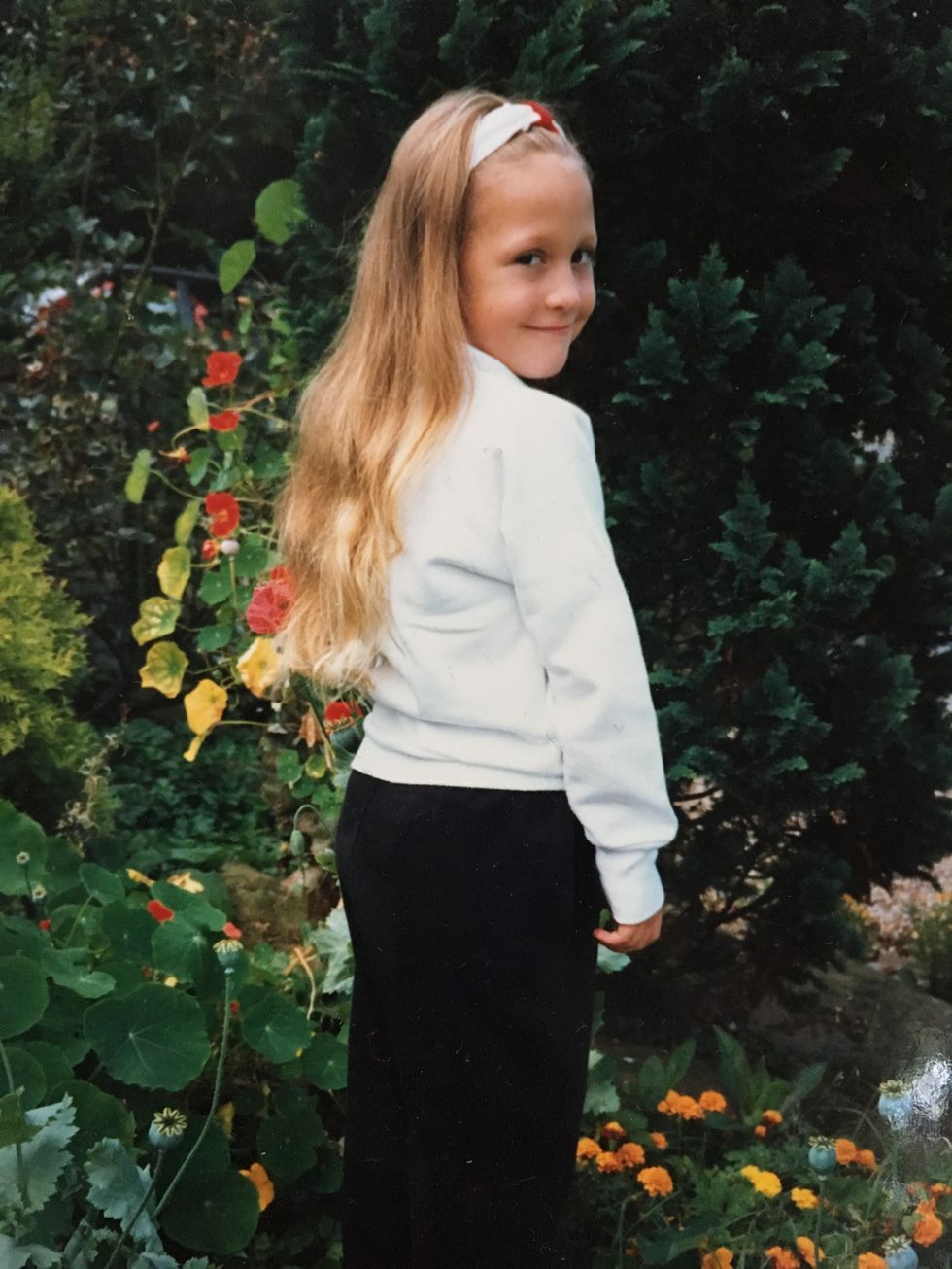 Fi as a youngster, before her trichotillomania (PA Real Life/Collect)
"My frontal lobe had been damaged, which has a lot to do with cognition and communication," she added.
After being discharged, Fi, who went on to complete an 18 week rehabilitation programme at the Oliver Zangwill Centre in Ely, Cambridgeshire, moved back in with her dad in Nottinghamshire and began the long road to recovery.
Physically, she made good progress, but the mental anguish caused by her accident was severe.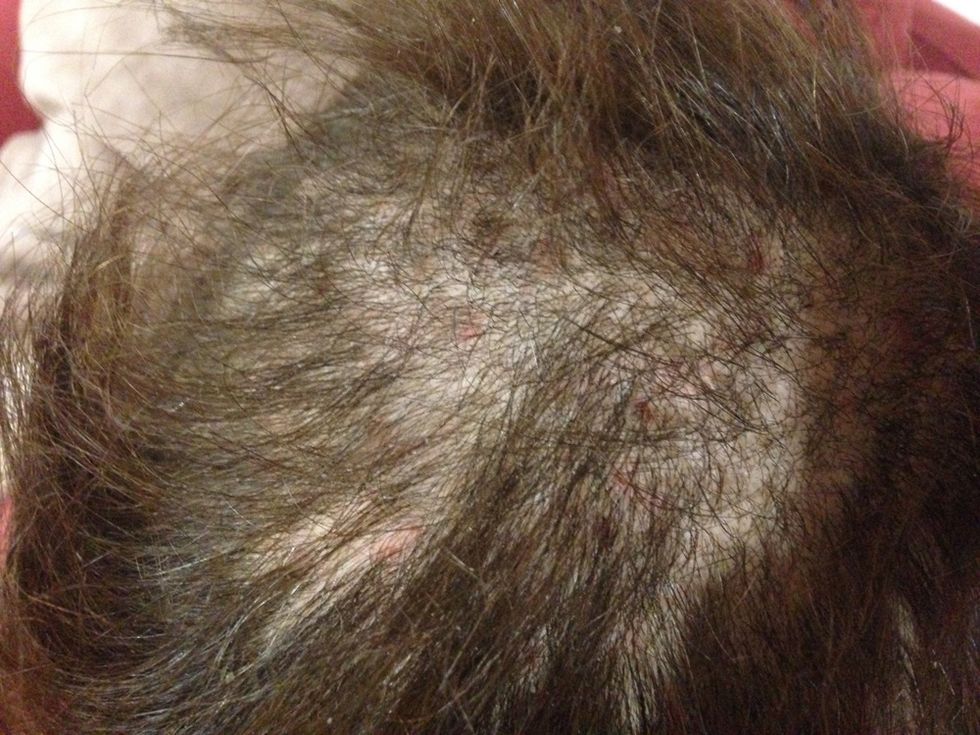 Fi showing where her hair had been pulled away (PA Real Life/Collect)
"My brain injury affected everything, especially relationships," she said. "I lost a lot of friends as they didn't understand that I was different.
"To them, I seemed physically fine and back to the old me, but I wasn't.
"The differences were subtle, but I struggled a lot with memory and felt very isolated. My confidence completely plummeted, and I started pulling my hair more and more."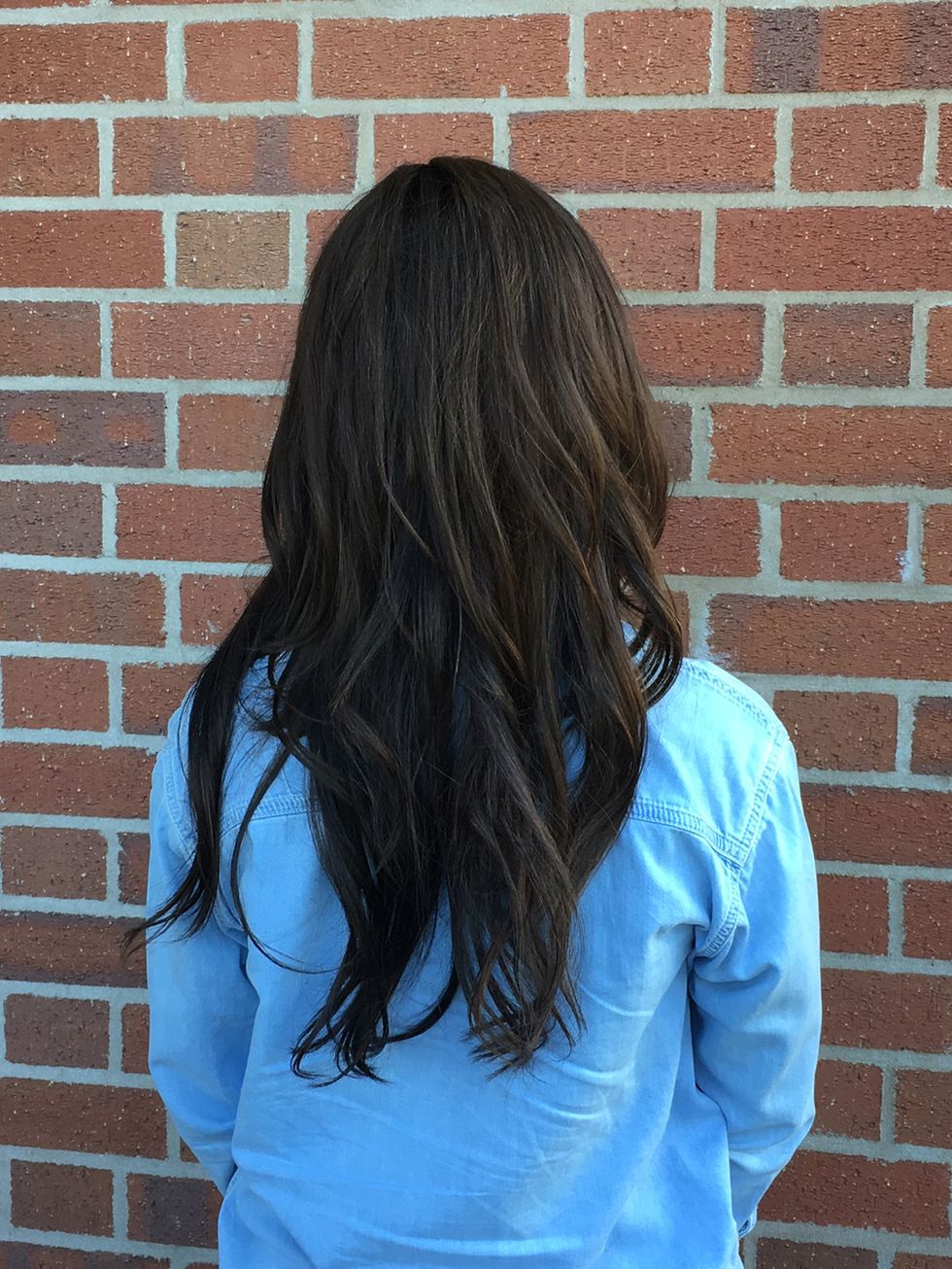 Fi's hair now (PA Real Life/Collect)
At her worst, singleton Fi completely shut herself off from the world, terrified nobody would understand.
Embarrassed and fearful, she hid her bald patches with headscarves or clip in extensions, before eventually buying a wig, which she wore for two years.
She continued: "When I started pulling my split ends at school, I wasn't especially academic, and I'd moved over to Australia then back again, so my schooling had been interrupted."
She continued: "I didn't get my GCSEs when I should have. I ended up feeling really stressed with it all.
"But it was nothing like what happened after the crash and I overcame it as much as possible by keeping busy, regularly exercising and seeing friends."
Unlike her teenage years, when her habit was very mild, after her brain injury, Fi developed full blown trichotillomania, leaving her with kiwi-sized bald patches.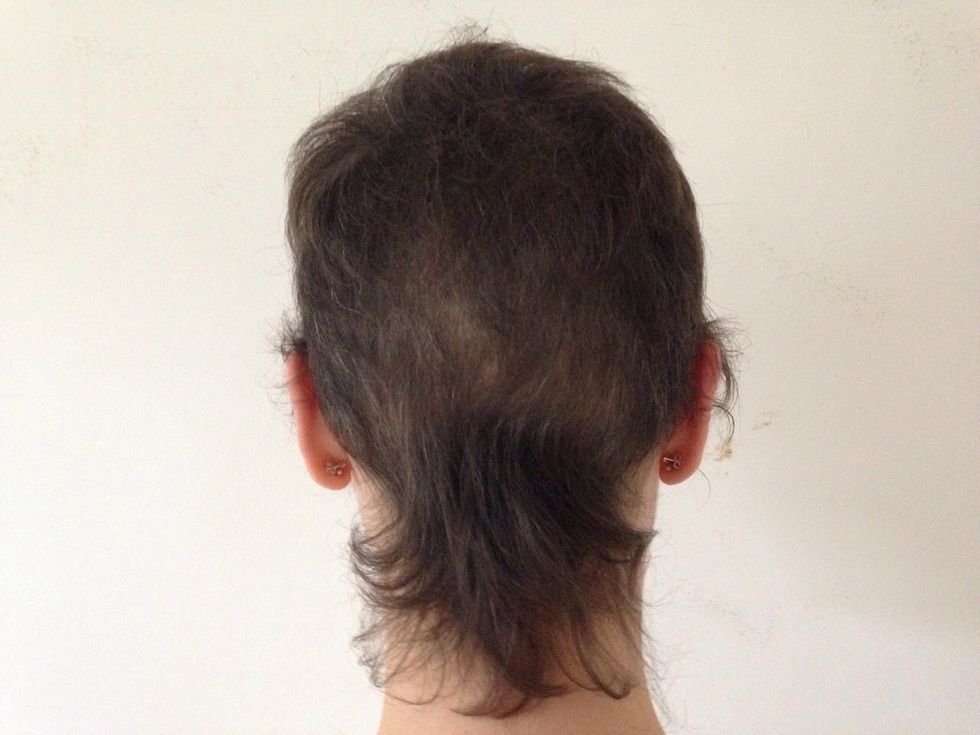 Fi used to use clip in extensions and headscarves to hide her bald patches
(PA Real Life/Collect)
"Growing up, I'd taken such good care of my hair. It was my crowning glory," she said. "I felt guilty that I'd done this to myself, but it was a vicious cycle of feeling sorry for myself, then pulling to calm me down in my darkest days.
"It was a sort of escapism from my ruminating thoughts, like a safety net."
Eventually, near breaking point, Fi remembered a BBC documentary she had seen years previously about trichotillomania, which featured Lucinda Ellery, a hair loss specialist.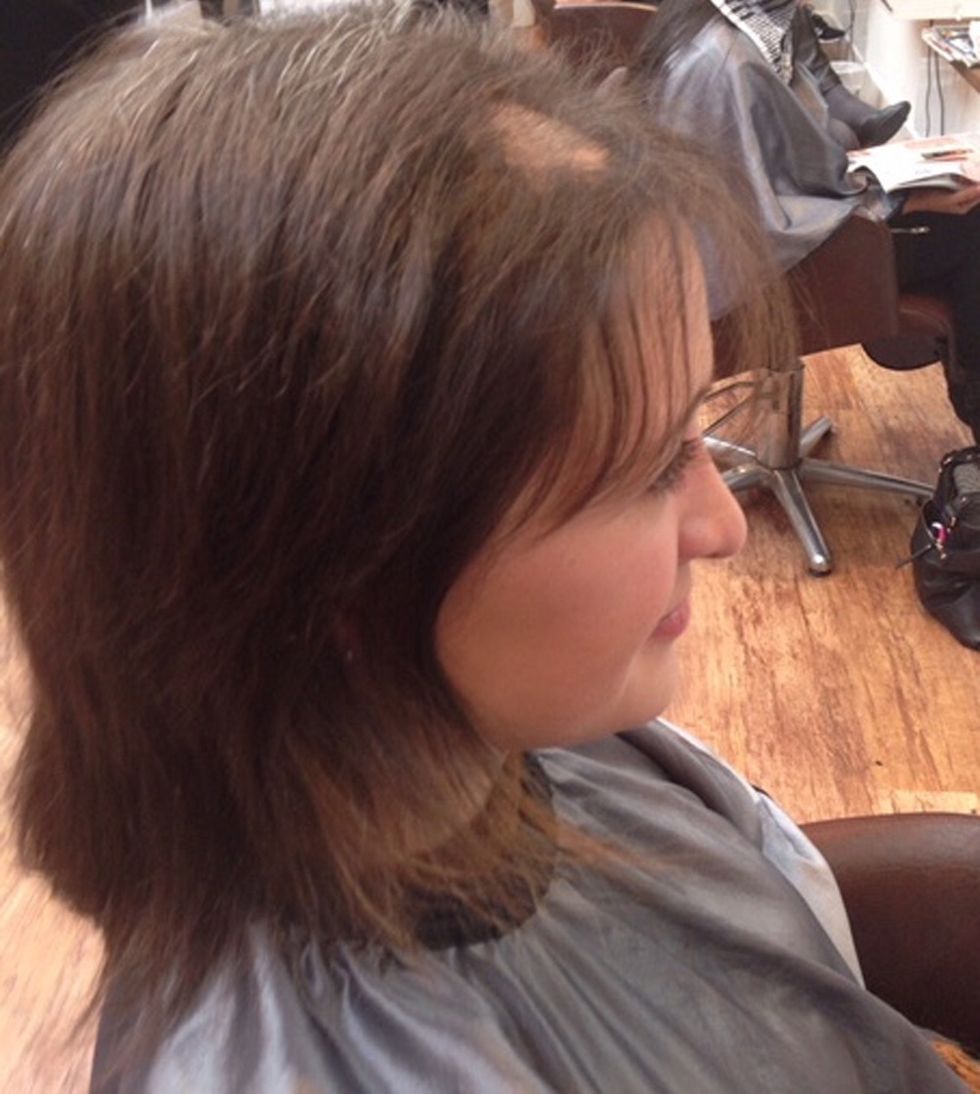 Fi showing her bald patches (PA Real Life/Collect)
Having tried virtually everything else, including a £300 ($346.75) course of hypnotherapy, Fi figured it was worth asking Lucinda for help. Then, around the end of 2014, the pair met for the first time.
"Lucinda was absolutely amazing. She made me realise the support was out there," Fi said.
Following their first meeting, Fi went back to Lucinda's London studio in March 2015, where she had an Intralace System fitted.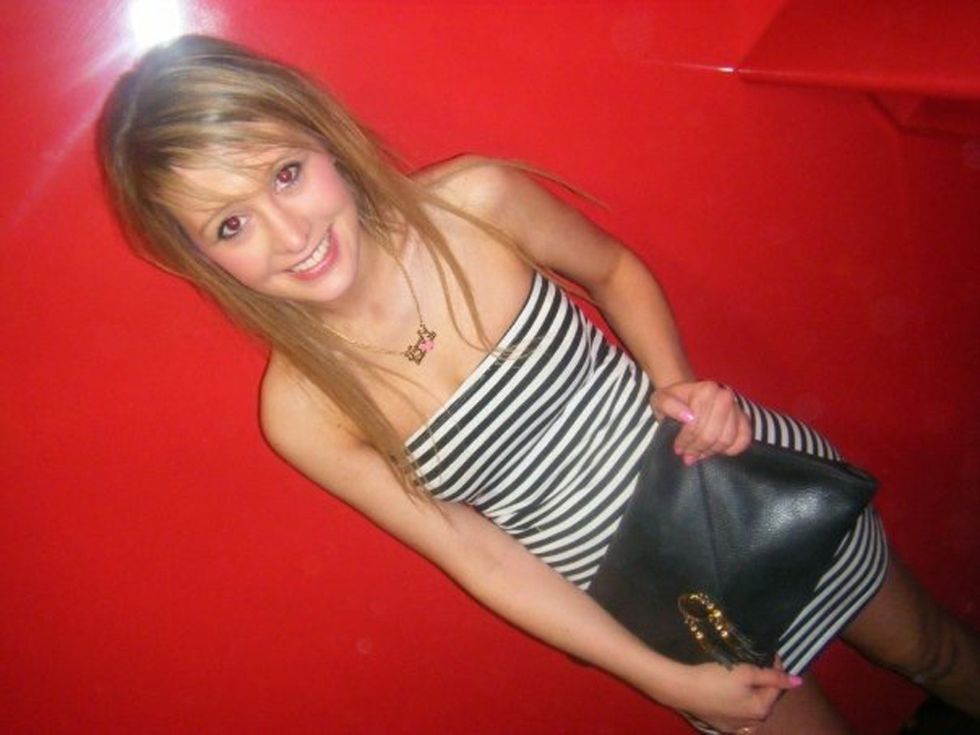 Fi before her trichotillomania (PA Real Life/Collect)
It involves fitting a piece of mesh between existing hair and the scalp, then adding real human hair to it.
Fi continued: "Everyone there was so reassuring and talked me through everything. The support was phenomenal, and that's what helped me push forward and give me confidence again.
"When I saw my new hair, I was so overwhelmed. It was the first time I had properly smiled in so long. I can wash, dry and style it and it really does feel like my own."
Since the end of 2017, Fi, who continues to have her Intralace System refitted every six months, has also been having cognitive behavioral therapy to help her combat her trichotillomania once and for all.
She added: "I wish I'd read stories like mine when I started pulling my hair, as I didn't understand it at first.
"But I want others to know that it's nothing to be ashamed of, and you don't have to hide away if you don't want to."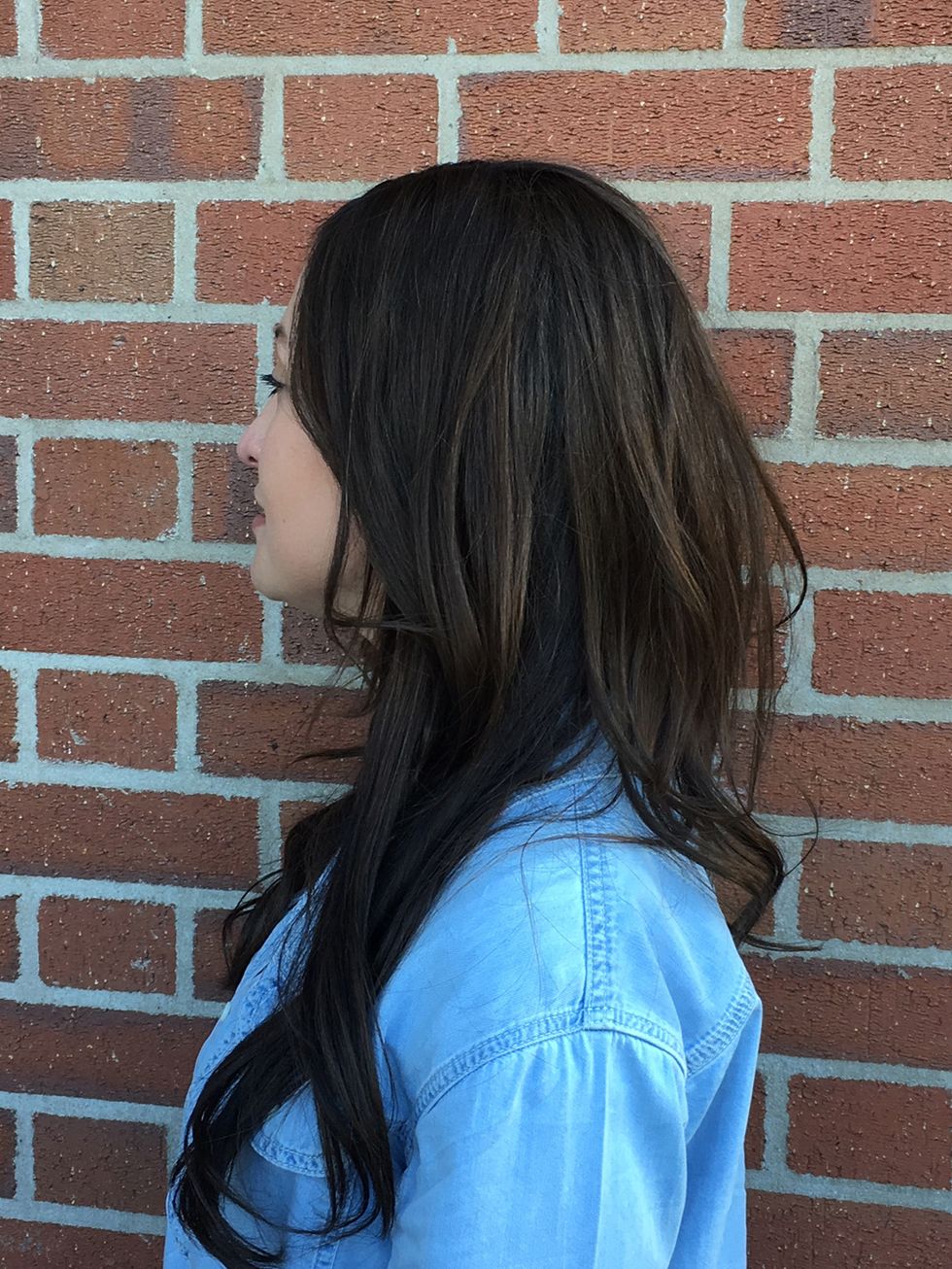 Fi now (PA Real Life/Collect)
She added: "Now I'm still pulling, but not nearly as much. After meeting with Lucinda and her team, I've been able to rationalise it more, and see that I'm not alone or abnormal.
"Now, I have every confidence I can stop pulling for good."
For information, visit www.lucindaellery-hairloss.co.uk

A version of this article originally appeared on Press Association.