When it comes to our partner's jobs most of the time people aren't so much worried what their partner does as they are worried that their partner does.
Bill money is bill money whether it comes from a sanitation worker, cashier, nail tech, accountant, etc...
That attitude tends to come up against a brick wall when we get to sex work, though.
Some don't think of it as work, some have a morality issues with it, some think it's fine just not for *their* partner. Whatever their reasoning, lots of people just aren't interested in dating someone who does sex work.
Katy Brampton was one of them—at least according to a recently released Instagram video on Hashtag Our Stories—one where Katy talks all about her life being married to a porn star.
Brampton, whose opinions about sex work have obviously changed, made the video with her husband, adult film star and sex coach Robbie Oz. In it, the two address some of the more common questions people have about their relationship.
It's an interesting four minutes.
For those of us who can't/shouldn't be watching a short porn-related documentary at the moment—shout out to you reading this in the car with your kids—let's review.

The clip opens with Robbie explaining he has sex for work and what that schedule looks like—shooting twice a week and having a completely different type of sex than what he does at home with his partner. Spoiler alert: the sex you see in porn is not the sex that works in the real world.
Next, Katy confessed she wasn't interested at first, saying:
"The first time I saw Rob was on Instagram. I judged him for being a sex worker. I saw his page and I thought, 'This is not something I'm interested in.' "
"I was judging, because I thought, 'Oh, he's been with a lot of girls,' and I didn't want to put myself into that scenario, but that was also probably a lot of my own ego because of my conditioning from society and the judgments of things that you should do in life."
"Meeting Rob, getting to know him, really changed my perception."
The next segment talked about what sex is like with a porn star.

Here, Robbie talked about learning to separate orgasm from ejaculation. Experience has taught him videos sell more with more ejaculate, so he tries to save that for camera.
The pair talk about all of the ways they focus on Katy's pleasure. They focus on constant intimacy with one another—something his co-stars don't get.
According to Robbie, his sex life outside of work didn't really exist until Katy. The physical aspects of sex had become so mechanical because of work he just wasn't into it if there wasn't a deeper, genuine connection.
Now that they have that connection with one another, they explore their sexuality in lots of ways, but the people who assume they're constantly out having wild sex with tons of people would be quite bored with the reality of the situation.
The next segment talked about the safety measures the two have in place, like condom use and bi-weekly testing.
Katy then took center stage in the clip to talk about the way her family reacted, their judgments, and the advice they gave her. Most of what they had to say centered on jealousy and possessive ideas—things she believes are a journey for self.
That journey, she said, took her some time as did the idea she was in a relationship where she was finally free to actually voice her desires and not be shamed or judged.
The relationship, and the self-work she had to do in order to deal with her jealousy and shame, made her a better and healthier person. Relationships with porn stars aren't for everyone, but she believes people could learn a lot about communication, boundaries and honesty from them.
Instagram was torn on this.
Some people loved it.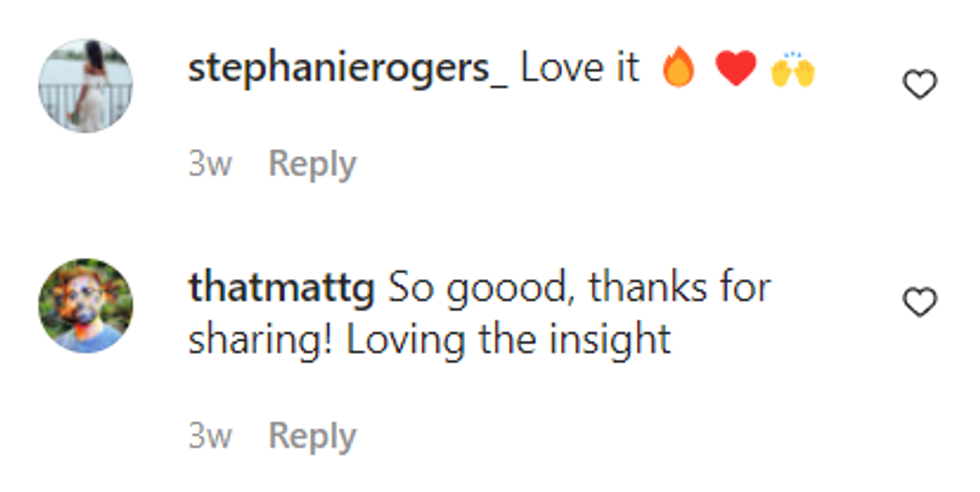 @hashtagourstories/Instagram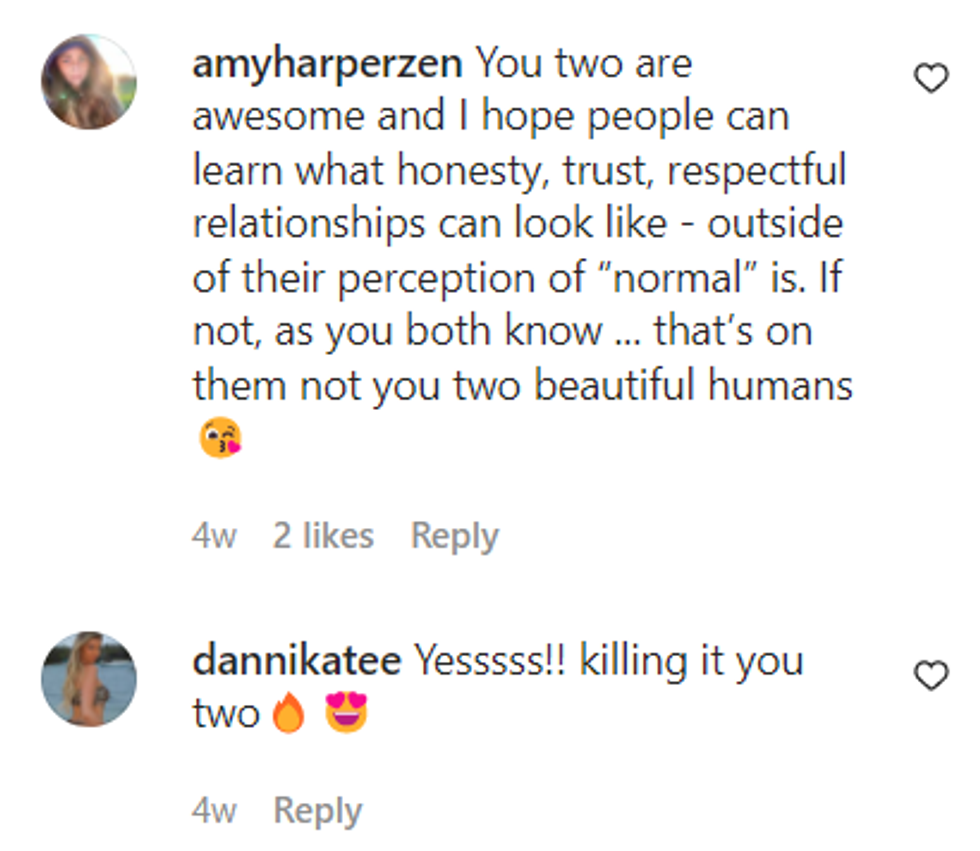 @hashtagourstories/Instagram
Others ... not so much.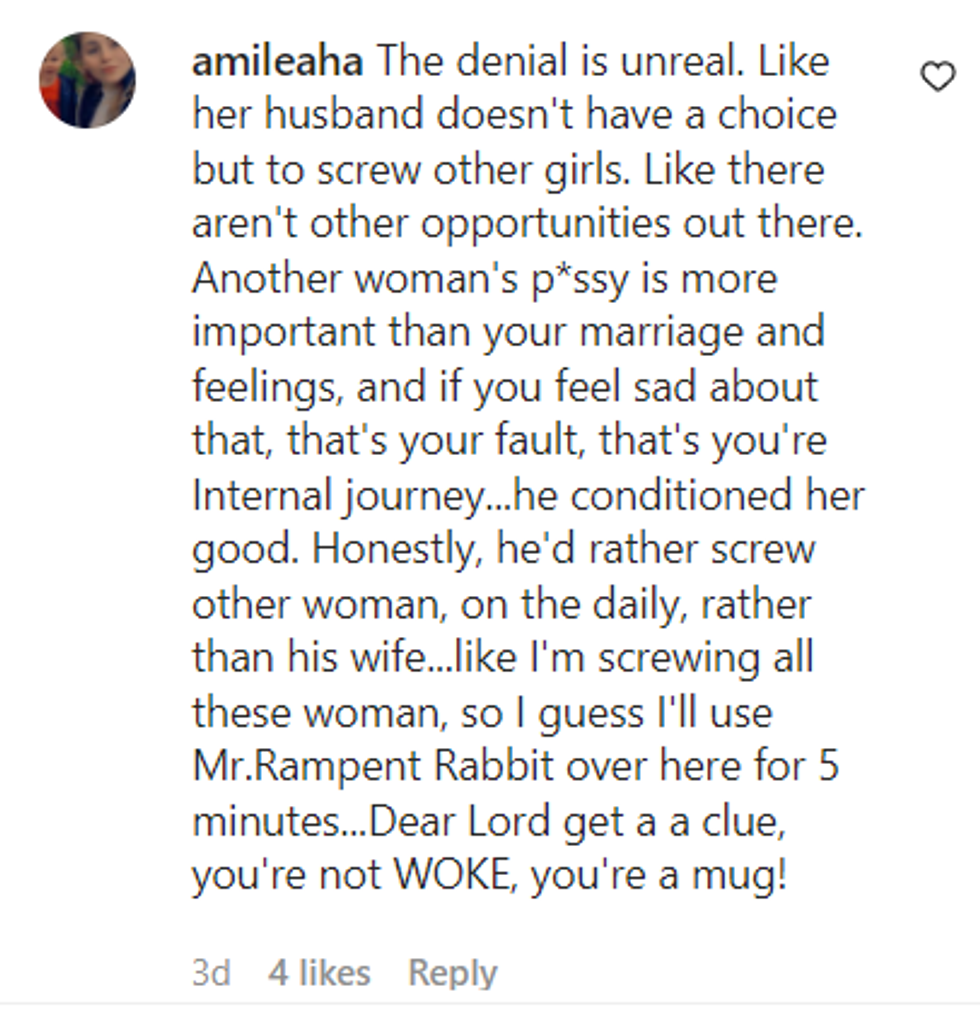 @hashtagourstories/Instagram
@hashtagourstories/Instagram
There wasn't a whole lot of grey area on this one.

But the only opinions that really matter are the consenting adults in the relationship.