A viral video of a White woman physically blocking a child from entering a community pool has reportedly led to criminal charges.
Heather J. Brown was hoping to enjoy a community pool with her children on July 6, 2021 when a White woman blocked the gate leading to the pool.
Brown was unaware at the time the interaction was recorded, but upon learning about it, she uploaded it to her TikTok.
WARNING: NSFW Language
@hj_everyday

Here is the original video!! It was deleted for violations of community guidelines!!! #repost
Brown said her son had been there the previous day and the two women know each other.

When Brown's son managed to open the gate, the woman reached towards him, prompting Brown to yell:
"Don't you put your hands on my son!"
After handing off her infant girl to her eldest child, avoiding physical contact with the woman, Brown told her she was going to call the police for putting her hands on her son.
TikTokers were quick to show their support.
Many said they would be far less restrained in that situation.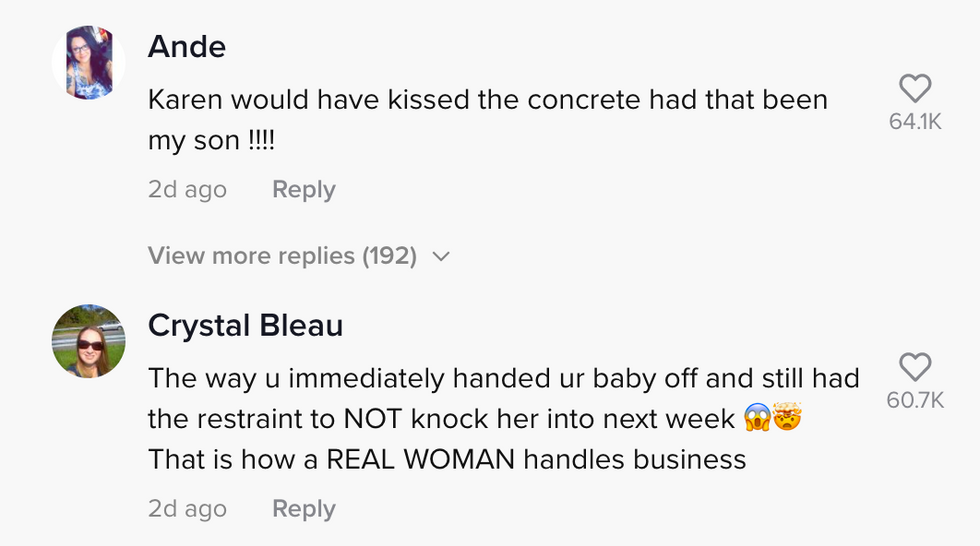 @hj_everyday/TikTok

@hj_everyday/TikTok

@hj_everyday/TikTok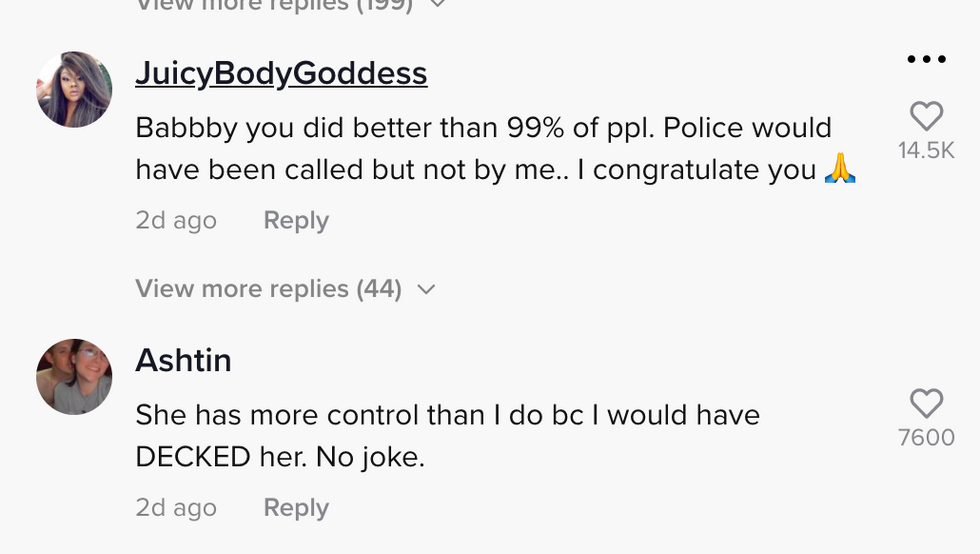 @hj_everyday/TikTok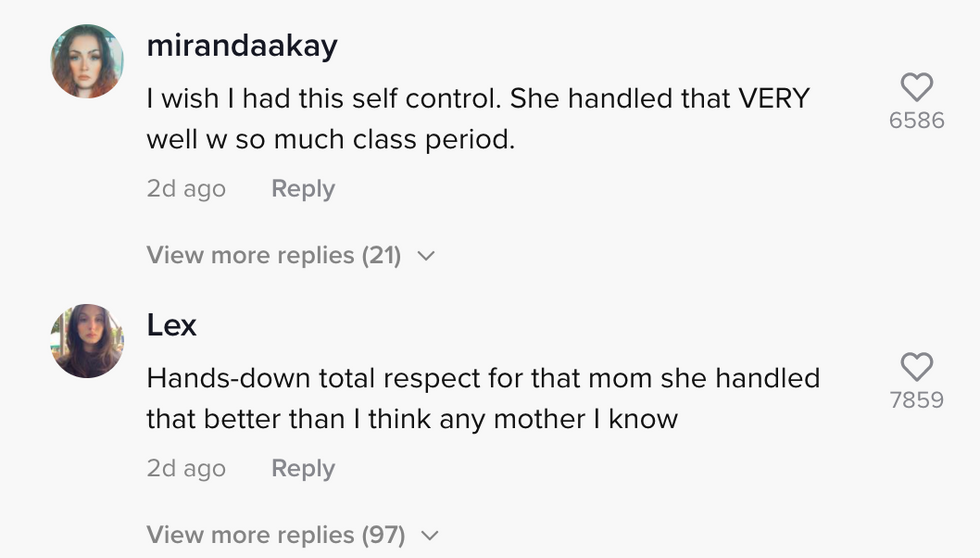 @hj_everyday/TikTok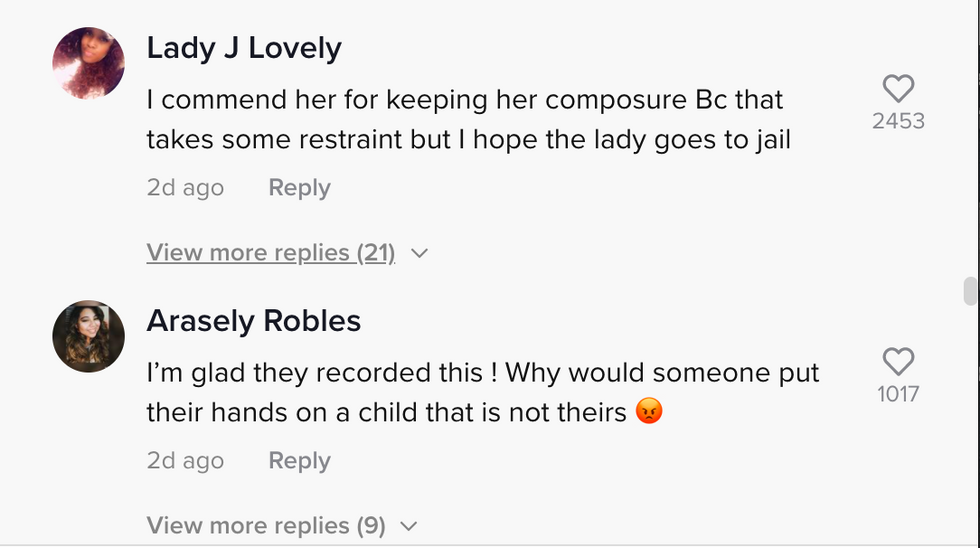 @hj_everyday/TikTok

@hj_everyday/TikTok
In a follow up video posted to TikTok, Brown gave an update on the situation.
WARNING: NSFW language

Brown revealed the woman, who's identity was not disclosed, was charged with misdemeanor assault on a child under 12.
Following an initial court appearance at the end of July, a continuance was granted until August 20 after the unidentified woman requested a public defender.
Brown expressed her hopes the woman will be prosecuted and will "learn a lesson." She expressed her gratitude her encounter was filmed.
She went on to say when the police arrived at the scene and she told them what happened, they seemed to initially take the side of the White woman.
"Her story was that I attacked her, and of course the police officer was starting to believe her first, based on just the way we look."
Brown said the woman who recorded the video did so after hearing the three members of the HOA pool committee—of which the woman in question is a member—have been singling out children "who aren't White."
Brown also claimed the woman and her two fellow HOA pool association committee members have "constantly harassed" her landlords and have been "spreading lies" about Brown and her family.
But if it was an attempt to scare or intimidate Brown, it is failing miserably.
Towards the end of the video Brown declared even if her children were "the devils themselves" physical violence, especially against children, is never justified.
Once again, Brown was met with nothing but support.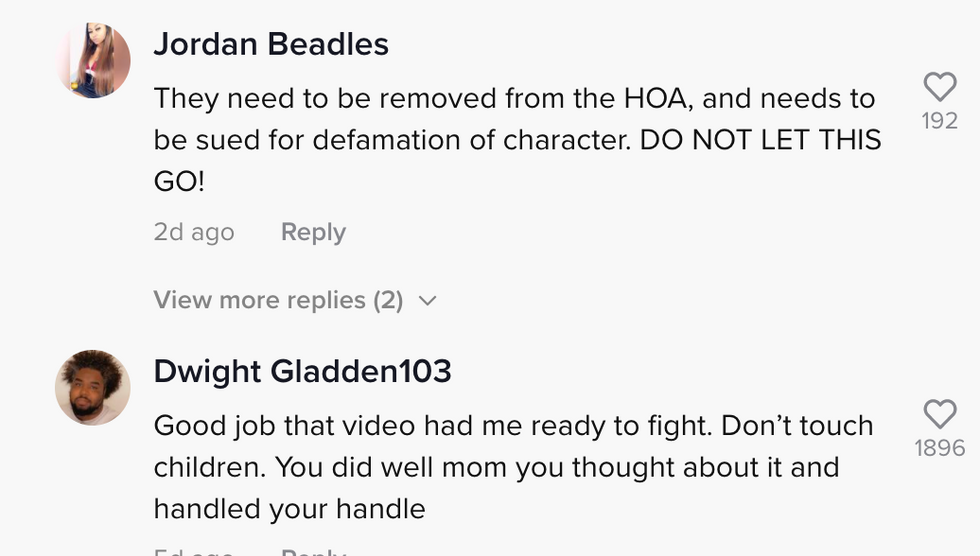 @hj_everyday/TikTok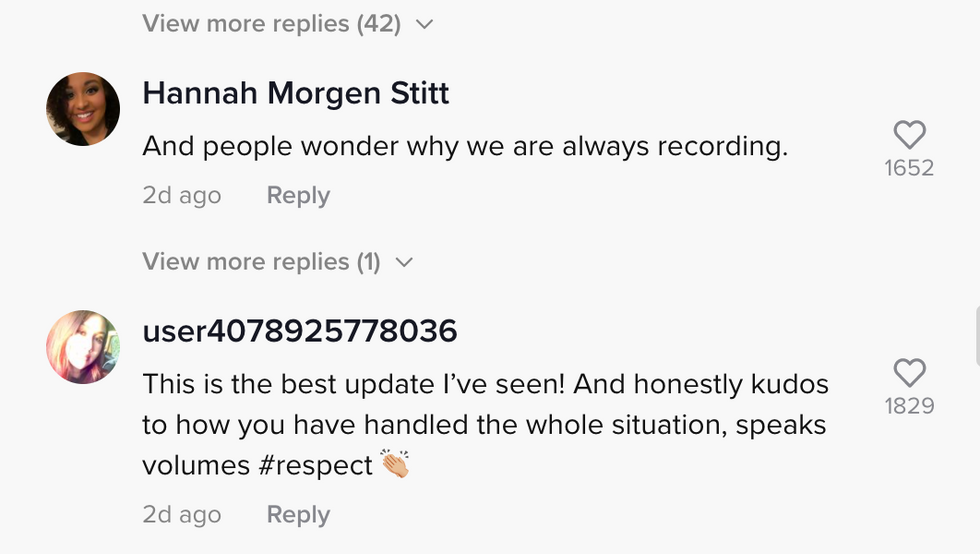 @hj_everyday/TikTok

@hj_everyday/TikTok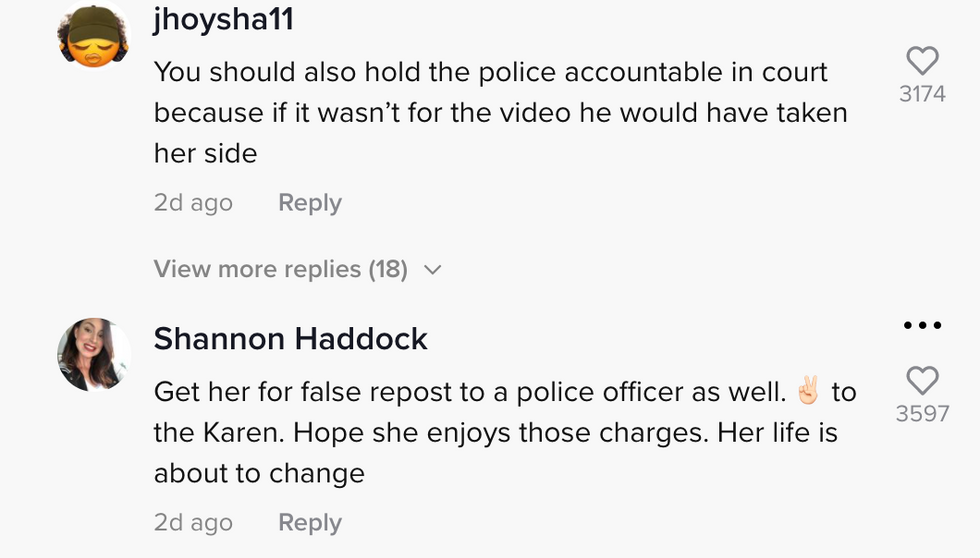 @hj_everyday/TikTok

@hj_everyday/TikTok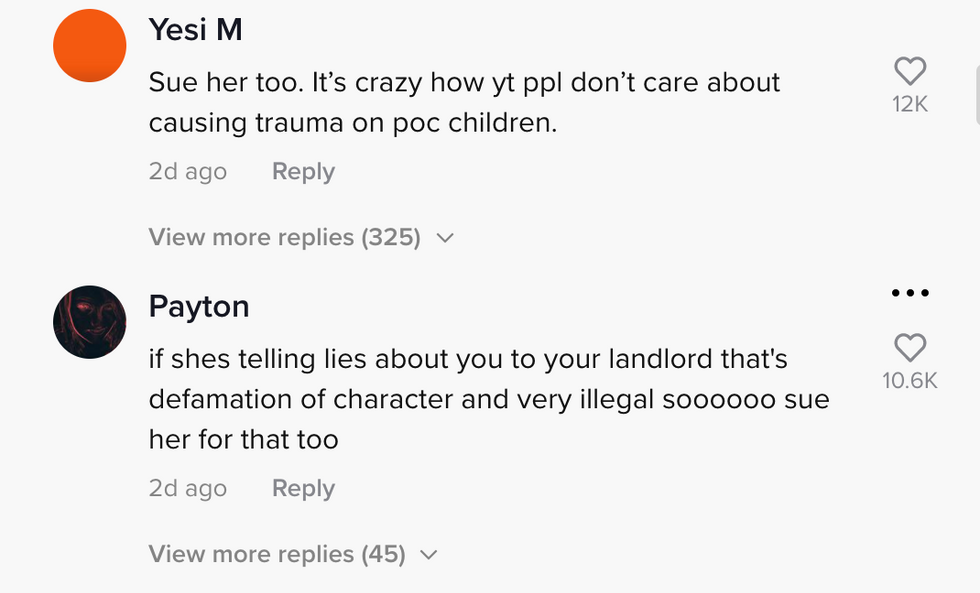 @hj_everyday/TikTok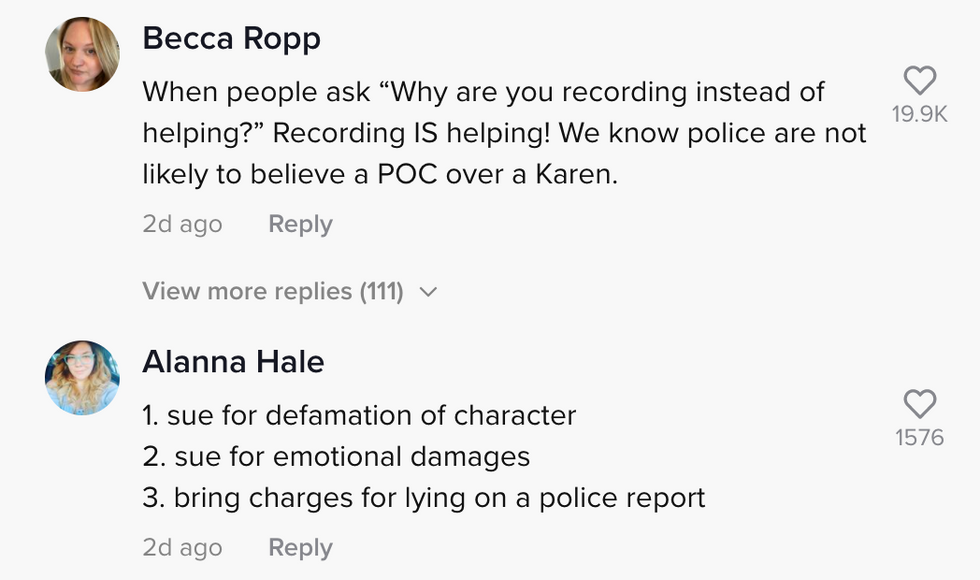 @hj_everyday/TikTok
Depending on what the unidentified woman told police officers, the video could prove to be further damning evidence against her.
Filing a false police report can be punishable by up to one year in jail.