A bad date could instantly ruin your night, and it doesn't help that dating is such a stressful, anxiety-inducing activity for most people.
---
Let's be clear: Most people are decent and it's likely that a "bad" date is simply average at best. But there's some behavior out there so egregious that it's no wonder it sends people running for the hills, as we learned once Redditor SonnieMJ asked the online community, "What would instantly ruin a date for you?"
"I went on a date..."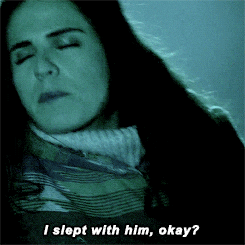 Giphy
I went on a date about a year ago. It was going well until she started boasting about all the celebrities she'd slept with. I'm not a prude, but it's a weird thing to tell someone you've just met. Was kind of an instant turn off to be honest.
"She seemed to think it was funny..."
"Don't worry about using a condom tonight. I'm already pregnant."
True story, actually.
She seemed to think it was funny... I didn't.
"My ex-wife..."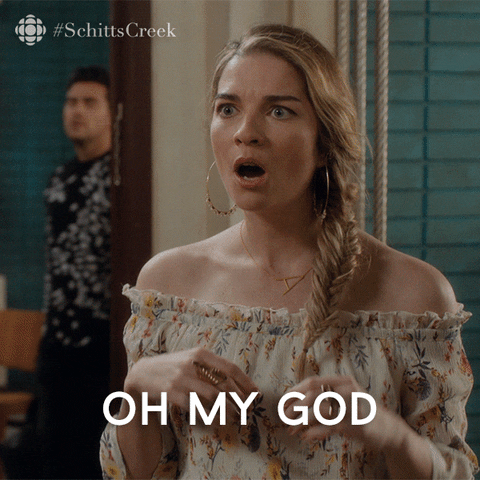 Giphy
"My ex-wife was a model, like an actual paid model. She was the total package. But as I get older I'm a lot less picky about looks."
*Smiles* at me like he should receive a gold star for his bravery at being seen in public with me, who is apparently Quasimodo with leprosy and body odor.
"Stop."
A guy who keeps going on about "you're not like other girls" or "most girls are [negative quality] but you're [positive quality]", or "you're so funny/smart/whatever for a girl." In the same vein, the guys that tell you "you're so much prettier/smarter/whatever than her/your friends/random person/my ex."
Stop. If you think this is flattering it's not. I hear this and my vagina immediately hibernates.
"I can talk about pretty much anything..."
I had a first date with a guy who only told stories about doing goofy things with his buddies when drunk. They were "you had to be there" type stories but he was talking like they were the most interesting and hilarious stories (and you could tell he thought his stories made him an interesting person). I can talk about pretty much anything - traveling, politics, music, stupid dad jokes, but I was not interested in reliving the highlight reel of his drunk escapades. I could tell he thought I was boring because I didn't have any crazy drunk stories to tell. Needless to say there was no second date.
"Looking at every single thing..."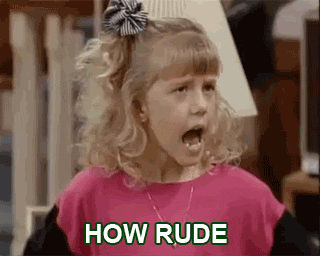 Giphy
If we were at a restaurant, being rude to the wait staff.
Making rude comments about other people there.
Talking about the dreaded ex.
Constantly looking at her phone. That would just tell me she's not interested so why should I be?
Looking at every single thing through a negative lens. It's okay to be positive sometimes.
BurghFinsFan
"Acting like..."
Acting like they are doing you a favor simply by being there.
"If they show up..."
This one is very specific to me, and is stated in any dating profile I create, but smoking. I tried dating a girl that smoked, but the smell/taste lingers, so I don't even try to date smokers anymore. If they show up, and end up going outside for a smoke, dates over.
"It was so out of nowhere..."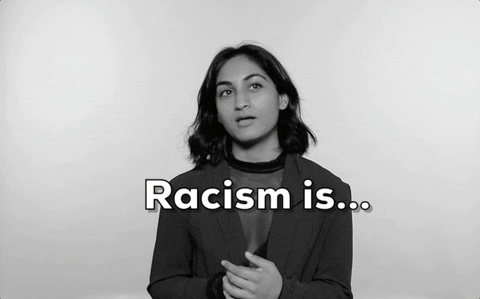 Giphy
Racism.
I once went on a date with a woman who seemed super charming at first. Then, once a small group of black people walked into the restaurant, she said "Oh wow, this place is really going down hill if they are letting them in."
It was so out of nowhere that I was just dumbfounded for a minute.
"Dates are about understanding..."
Generally toxic behavior. Being insensitive, selfish or dominating the conversation. Dates are about understanding and enjoying each other. If you go on a date purely to enjoy yourself, that's a ruined date. That's not to say you can't enjoy yourself, because that's important. But if that's the only thing you're there for, and the person you're dating is the last thing on your mind, then that's a bad date.