If you talk to anyone studying English as a second language, they'll tell you how hard it is to learn. If you grew up speaking English as your only language, it probably doesn't seem that difficult; but as a bilingual native English speaker who learned a second language later in life I can tell you, English is WEIRD!
English has so many inconsistencies in spelling, pronunciation, verb conjugation...don't get me started. American English, UK English, and Australian English all spell things differently and the same word can have completely different meanings or connotations.
It wasn't until my freshman year of high school when I started learning Japanese, in which a word is always pronounced exactly like it looks like it should be, that I gained a real understanding of how hard English would be for someone to try to learn as a second language. Even as a native speaker who loves the English language and writes for a living, I sometimes struggle with its many homophones (there, their, and they're, for example) and grammatical inconsistencies. Even our mnemonics that are taught in school to help remember these differences don't always hold true. "I before E, except after C" is something most American children are taught in elementary school, but what about neighbor, weight, and veil?
Redditor STUDkatz asked:
What's something weird about English (or another language) that native speakers don't think about?
Below, you'll find an assortment of the weird quirks of the language that you've probably never thought about.
My Brain Hurts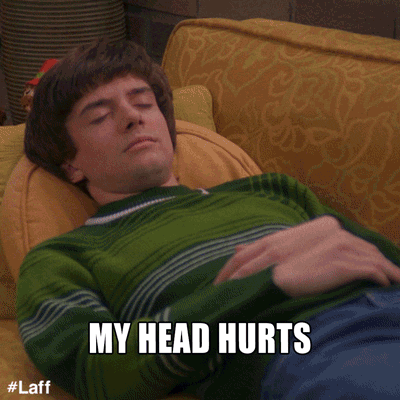 Giphy
English might be difficult. It can be understood through tough thorough thought though.
It's Right, But Why?
A native speaker has a knowledge of implicit grammar (through learning naturally as a child) that would require an adult years to study and review.
You're spewing out the correct answer but god help you if someone asks you to show your work.
I am an editor and I still sometimes have trouble when asked why something should be a certain way. I just KNOW it's wrong (or correct) and I can't always explain why.
It took until i was 16 to realize there's actually a rule to figure out if you should use a or an... Before that (and admittedly since) I was just going with the one that didn't sound dumb out loud
Unnecessary Combination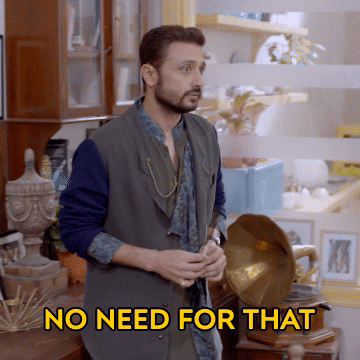 Giphy
People assume a lot of silly things, such as words that can be combined always are.
Examples: "Yeah I maybe doing that later." or "I do that everyday."

I want to punch myself for writing that.

Running A Bit Long
Run has hundreds of uses (forms). Last I checked it was a little over 250. You run a program, you run over toads in your car, the chicken run has a duck in it, The ads run too long on the TV, you run out of toilet paper, you run down to the shop in the car, you run up a bill at the shop after the assistant gave you the run around. You run into a friend but you have to run home as you had the runs and something was running down your leg. You run to the toilet but you run into a problem. Your kid is running a lemonade stand in the doorway. You're now running a little brown cable along your path. You hope nobody takes a picture and runs it in the paper as you are running for office. Your stance is against gun runners but you're hauling a little brown nuke right now. I've run out but there's more.
Sometimes The Joke Is In The Translation
Pakistani urdu-english speaker, there are a LOT of words that are absolutely hilarious when taken in the context of english but my 2 favorite have to be which is a letter in the urdu alphabet and is pronounced exactly like "Meme" and another which is a punjabi name which is literally spelled and pronounced "Butt", there is also a national level bakery brand called "Butt"
Urdu is a great language

Strength Or Weakness?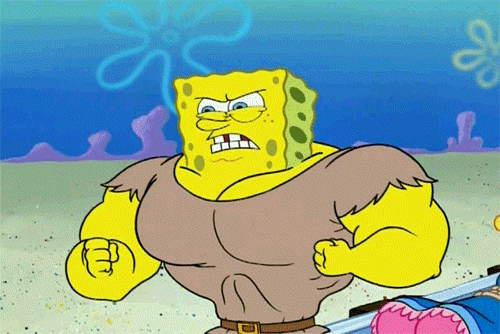 Giphy
There is a common nine letter word with only a single vowel in English.
That word is "strengths".

Ordered Descriptors
Adjectives have a specific order they are supposed to be arranged. For example, you would never say the green large five dragons. You would say the five large green dragons. The order that English typically follows for adjectives is:
1. Quantity or number

2. Quality or opinion
3. Size
4. Age
5. Shape
6. Color
7. Proper adjective
8. Purpose or qualifier
Rhymes with Confusion
Read and lead rhyme and so do read and lead, but read and lead don't rhyme and neither do read and lead.
About Time You Realized It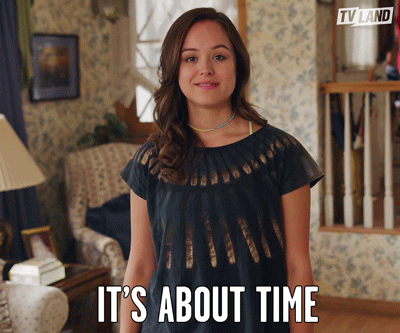 Giphy
I never really appreciated the word "about" until I started learning French and realized there are about a couple dozen different words you have to learn about where in English we would just say "about." It's just about one of the most versatile and useful words we have.
Confusing Combos
Native English speaker here.
How irritatingly complex and nuanced English (and other Germanic languages) verbs are for having tons of common verbs that change meaning completely or only subtly with one flip of a preposition and sometimes even more so by stacking a few more on.

Put + on, in, out, off, toward, into, forth, away, up, up with, down, past

Set + on, off, out, in, up, down

Run + off, on, out, into, away, up, down, over, at, through

Take + on, out, in, away, up, over, off

Break + in, out, up, down, up with, into, out of away

Give + up, out, away, in, out

Get + on, in, out, up, down, away, away with, along, by, back, through, across, over, into, at

Work + up, up to, out, through

Come + in, out, by, across, through, over, at

Do + in, away with, over, up

Hang + up, in, out, out with, over, with, off, back

Then ones where the options are fewer, they're either somewhat related or *not at all*.

Chat vs chat someone up.

Make something up vs make out.
This list isn't exhaustive because I got tired of thinking but I've heard many a friend moan and groan about how every combination seems like a whole new word or phrase to memorize. That even if it looks familiar, they can't trust it. Most other languages just have a unique word for each idea or at least morphology that is somehow linked. Work + through makes sense in that it implies you're belaboring or in the midst of resolving something (imagine pushing *through* something). So some make at least a little logical sense. Put + up + with has no clue in it that it means to endure or tolerate. Come + over is just like "went from toward me above something?"

Set + off (an alarm) makes no sense at all. Isn't it actually going *on*?

Break + in (to use a new item for the first time, implying the start of the process of making it yours) — just "breaking" your boots is bad but if you do it on the inside, it's desired?

Give + out as in, "my car's engine gave out." (went kaput) Did it hand you a piece of candy?

If repeating doing something is "doing something over," then what do these mean:

"coming over"

"handing over"

"taking over"

"getting over"

At least in languages like Spanish that are better stocked in the logic department, these all are treated as different ideas that they are.

Venir a visitar

Entregar

Encargarse de

Superar

EDIT: Spelling mistakes and additional examples.

H/T: Reddit