Wax museums are where the uncanny meets reality, sometimes for education or entertainment purposes.
Sometimes, however, their purpose seems to be inducing confusion over various interpretations of what a real person looks like.
Case in point: wax figures of Prince and Princess of Wales in Poland.
Displayed at the Krakow Wax Museum, the Prince and Princess of Wales only recently became well-known after a TikTok user led her followers through the "worst wax museum in Poland."
In the video, TikTok user @beckablackburn4 showed figures of William, 40, and Middleton, 41, as well as Mike Tyson, Johnny Depp as Jack Sparrow, the late Queen Elizabeth II and Prince Philip.
While William wore a scarlet ceremonial uniform, Middleton's figure was showcased with a completely white ensemble.
Here's a screenshot of just the royals in question.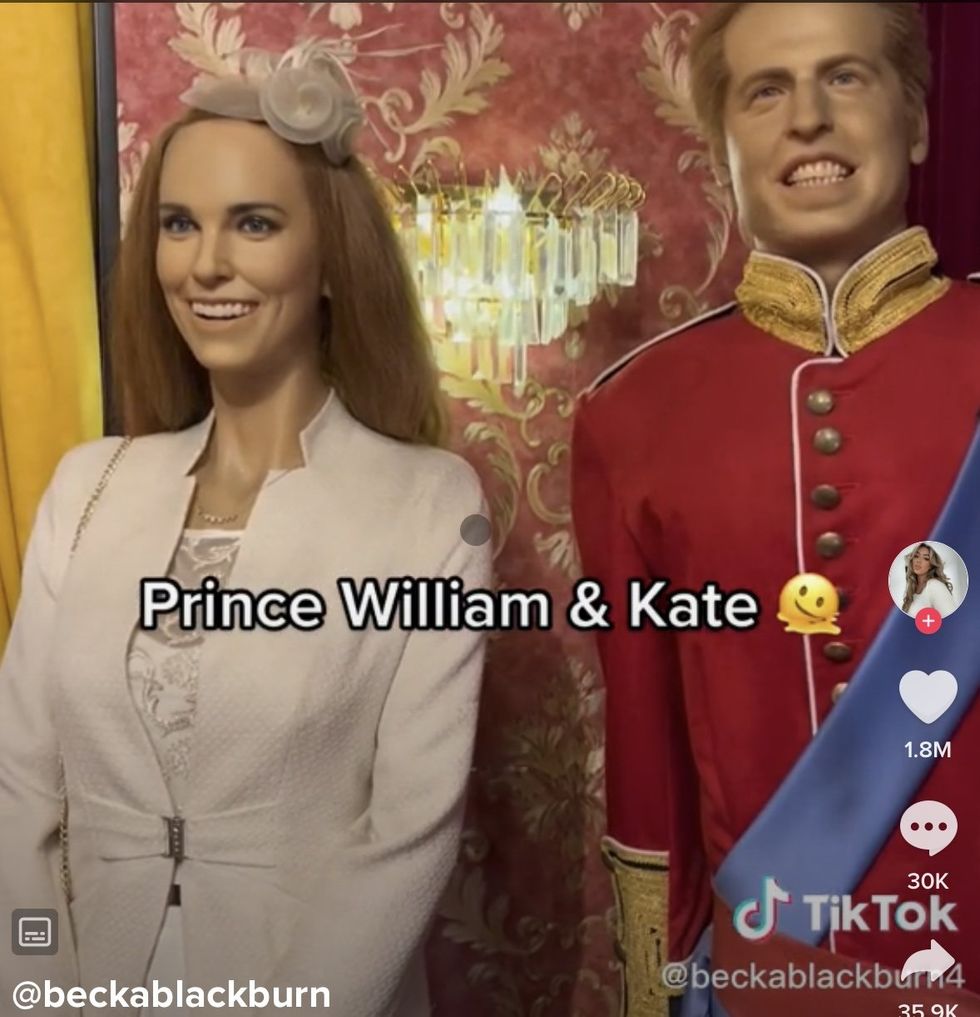 @beckablackburn4/TikTok
People were horrified and amused by the royal likenesses.


@bekah.666/TikTok

@ewerk13/TikTok

@sunsriseo/TikTok

@novakreptiles/TikTok
In general, people agreed that the museum didn't evenly distribute their budget.


@stupid_loosr/TikTok

@veritaai/TikTok
To put it another way, the quality was subpar.


@malwasienski/TikTok

@s3ryuu/TikTok

@itsgaz420/TikTok
We hope this attention will draw more visitors to the museum and help them improve their creations.