The US State Department's top diplomat to North Korea abruptly announced his retirement on Monday, putting potential diplomatic talks with North Korea in jeopardy.
---
South Korea native Joseph Yun has been the US government's primary liaison to North Korea since the tail end of the Obama administration in 2016.
US diplomat for North Korea resigns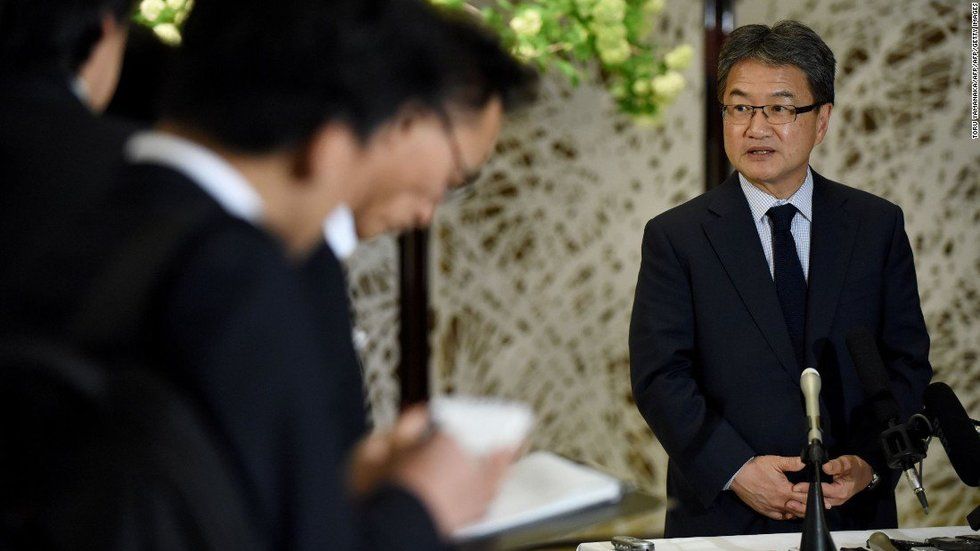 twitter.com
Joseph Yun joined the Foreign Service in 1985 and is retiring for "personal reasons."
Senior U.S. diplomat for North Korea to retire https://t.co/j4MfvrszLm https://t.co/JXKkfSVotZ

— Reuters Top News (@Reuters Top News)1519720215.0
Yun's unexpected departure was announced just hours after President Donald Trump said "we want to talk" with North Korea under certain conditions. Yun's absence leaves the United States without an established diplomat with the necessary rapport with North Korea for talks to end their aggressive nuclear weapons development program.
"We want to talk also," President Trump said. Hours later, the top U.S. diplomat on North Korea abruptly announced… https://t.co/RFs1AFXsKp

— New York Times World (@New York Times World)1519722904.0
"It is really my decision. The time, I thought, was right," Yun told CBS News. "There is a bit of a lull in activity and I thought it would be a good (time) to get out." Yun also noted that North Korea has, for now, "stopped nuclear and missile tests." North Korea successfully tested a hydrogen bomb last September and conducted their largest missile test ever in November.
Top U.S. envoy for North Korea to retire after Trump rejects talks without conditions https://t.co/Iejv7huI0w… https://t.co/TdfupSAr8m

— David Brunnstrom (@David Brunnstrom)1519760159.0
Yun has denied that his decision to step down was related to policy differences between himself and the Trump administration. "We need to get it right," Yun said. "We need to make sure if there are talks it will lead to denuclearization. We need a whole of government approach." Reuters reported that "officials he has dealt with in South Korea" saw Yun as becoming "increasingly frustrated with conflicting views within the administration on how to deal with the crisis."
@CNN Everyday, every undiplomatic move brings us closer to #nuclearwar

— #GramaBearhasClaws (@#GramaBearhasClaws)1519729582.0
East Asia expert and Mansfield Foundation director Frank Jannuzi expressed his concerns on Twitter regarding Yun's departure. Jannuzi worries that Yun's retirement "will fuel concern that Trump has decided to launch a military attack on DPRK. Trump's SOTU remarks and his vilification of DPRK are setting the psychological groundwork for war. His domestic distress is creating a desire for a distraction."
@DavidMaxwell161 His departure will fuel concern that Trump has decided to launch a military attack on DPRK. Trump'… https://t.co/Ls2Ojg26Hy

— Frank Jannuzi (@Frank Jannuzi)1519702334.0
Without a representative with an ongoing, respected relationship with the reclusive North Korean regime, compounded with a staggering drop in State Department personnel, is stoking fears that war on the Korean Peninsula may come to fruition. Any armed conflict with North Korea would likely result in the use of nuclear weapons and cost millions of lives, especially for South Korea and Japan, both of whom are allies of the United States.
13 months into the Trump administration, there's still no U.S. Ambassador to South Korea. Now, the State Department… https://t.co/cFQuYAJxzx

— Kyle Griffin (@Kyle Griffin)1519755620.0
Further complicating matters is that the United States still lacks an Ambassador to South Korea more than a year into Trump's presidency. This diplomatic void could derail any hopes of talks between the United States and North Korea, making war a terrifying potentiality.