There are very few certainties in this life: death, taxes, and rumors that NFL quarterback Tom Brady might come out of retirement to play for the Miami Dolphins. Alas, these rumors are false—and Brady addressed them with a hilarious post on social media.

First, a little backstory.
Last month, the retired Super Bowl champion shared a story on Instagram about adopting two kittens, and he hinted that 10-year-old daughter Vivian Lake was behind the decision.
According to Ashley Bragg Ryan, wife of Buccaneers player and Brady's former teammate Logan Ryan, Vivian fell in love with the kittens while she and her father volunteered at the Humane Society of Tampa Bay.
Ashley shared on her own Instagram post:
"Vivian was drawn to the Siamese mix kittens, so it wasn't surprising that Tom reached out to adopt. They are the perfect family for these two adorable kittens!"
The kittens appear to be doing well in the Brady house, as can be seen from adorable photos shared on social media.
Just look at this lucky kitty!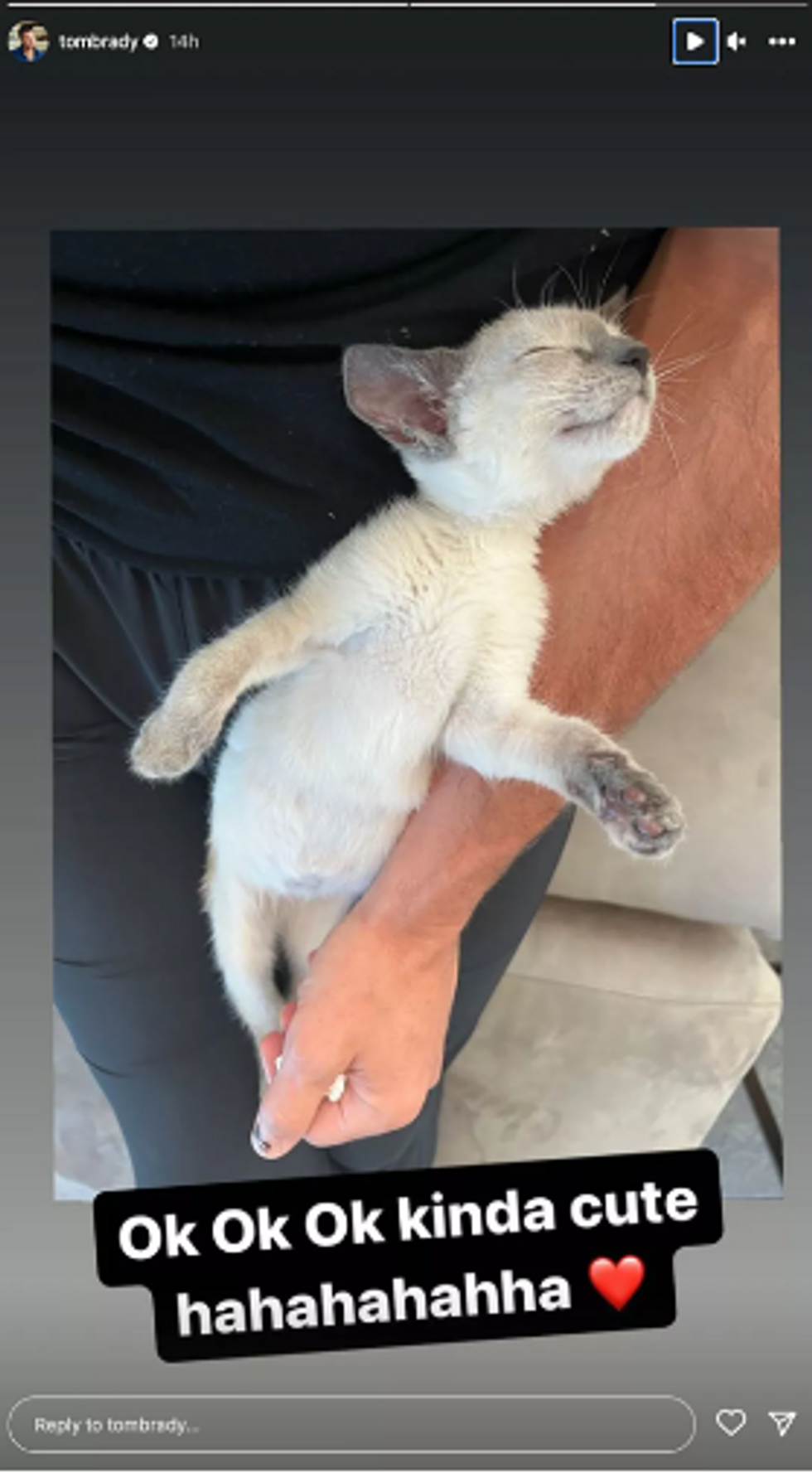 @tombrady/Instagram
Fast forward to Monday, when NFL Network anchor Rich Eisen claimed on his show that Brady might be returning to the NFL.

Eisen shared this tidbit:
"Number one rumor I heard at the [NFL] Combine? Not in terms of chatter, but this one just blew my mind: Tom Brady may not be done after all."
To which fans uttered a collective, "Mhmmmmm."
Fortunately, Brady responded to the latest news of his un-retirement quickly and with good humor. He replied to Eisen's tweet on Tuesday afternoon, saying, "Anyone who thinks I have time to come back to the NFL has never adopted a 2 month old kitten for their daughter."
Fans were largely supportive of Brady's new career path, if not entirely convinced of his permanent retirement.
While we are sad to hear the rumors of Brady coming out of retirement are false, we are excited for the cute new additions to his family, and we wish them all well.