Chrissy Teigen took to Instagram to share some beautiful snaps of her and hubby John Legend's family in Italy, but unfortunately also had to take the time to kindly respond to a critic in the comments.
The carousel featured photos of Teigen, Legend and new baby Esti as well as pictures of the entire family of five and, of course, some solo shots of the model and her breezy Spring vacay 'fit.
The cookbook author captioned her post:
"Venezia!"
"John and I first came here in 2007 when we were just a couple of crazy child-free kids!"
"It was the dead of winter, absolutely freezing cold and John fondly remembers my single faux urban outfitters fur hat that adorned me every day and night."
"We took the water bus everywhere and ran through the alleys, making out like a couple of doofuses in lurve who never would have thought we'd be back with babies of our own!
"Well John probably knew."
Super sweet, right?
That's what we—and most viewers of the post—thought.

@chrissyteigen/Instagram

@chrissyteigen/Instagram

@chrissyteigen/Instagram
But as it typically goes, some people had to go and ruin the fun, using the comment section to question the couple's parenting.
One user wrote, tagging another user:
"Can u please give them some advices?"
The user went onto ask the person to explain to Teigen "how to wear the carrier right."
Goodness.
But Teigen took the high road and responded quite politely that the "right" way is however "[Esti] is comfortable," and assured the user her daughter was "safe and happy."
"She doesn't like to be high and tight and likes to look around and see her daddy."
Others took to social media to address the troll's statement.
A few noted that a parent's opinion does not trump the child's safety.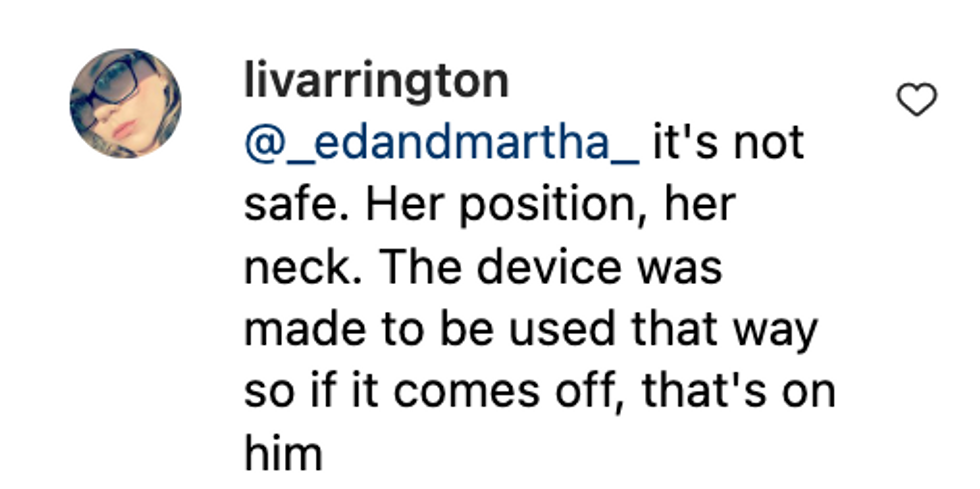 @chrissyteigen/Instagram
But several sided with Teigen, adding if the child was comfortable and secure, there was no need to fret.

@chrissyteigen/Instagram
Many others, however, commented on the gorgeous family enjoying their time together.

@chrissyteigen/Instagram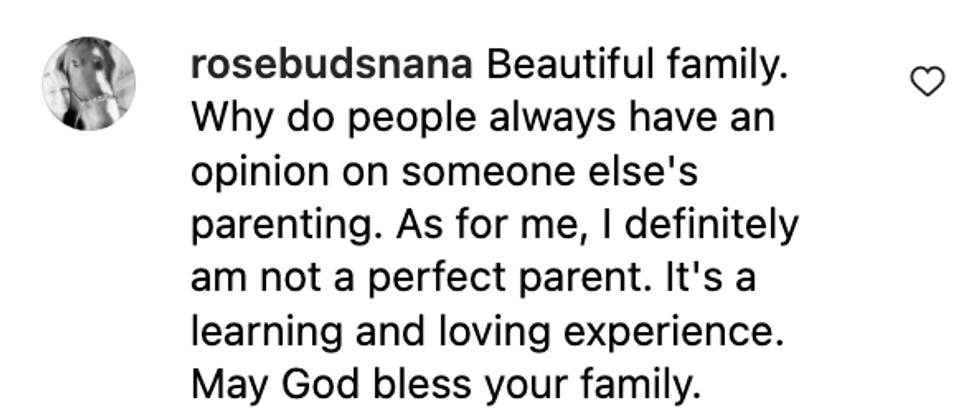 @chrissyteigen/Instagram

@chrissyteigen/Instagram
Teigen and Legend welcomed daughter Esti Maxine Stephens on January 13, joining the couple's other children Luna age 6 and Miles age 4.
Bellissima famiglia!