And we're back with another installment of mothers being criticized for how they experience pregnancy—the Chrissy Teigen edition.
This is hardly the first time Teigen has been criticized for her parenting or even her womanhood, including accusations about her body and her inclusion of a nanny in her family, but this might be one of the strangest.
Earlier this week, Teigen shared an adorable Instagram post which she simply captioned "Mine" featuring each of her and singer John Legend's three children.
You can see the Instagram post here:
To date, Teigen has had four pregnancies.
The first two—Miles and Luna—are growing up fast and were born via vaginal birth. Baby Jack tragically miscarried. The latest edition to the Teigen-Legend family is Baby Esti who was born via c-section.

One of Teigen's followers made a very big assumption about her latest pregnancy.
"So cute! Who was the surrogate?"
Another follower went further down the conspiracy theory rabbit hole.
Here was their theory:
"Well... the truth is Chrissy was born male. During 'her pregnancy,' they used something called a 'moon bump.' If you're not familiar with the moon bump, just Google it."
"I'm a huge fan of Chrissy, by the way."
Surprised by the interaction, Teigen saved a screenshot, which she shared to her Instagram stories:
"Obsessed with this comment."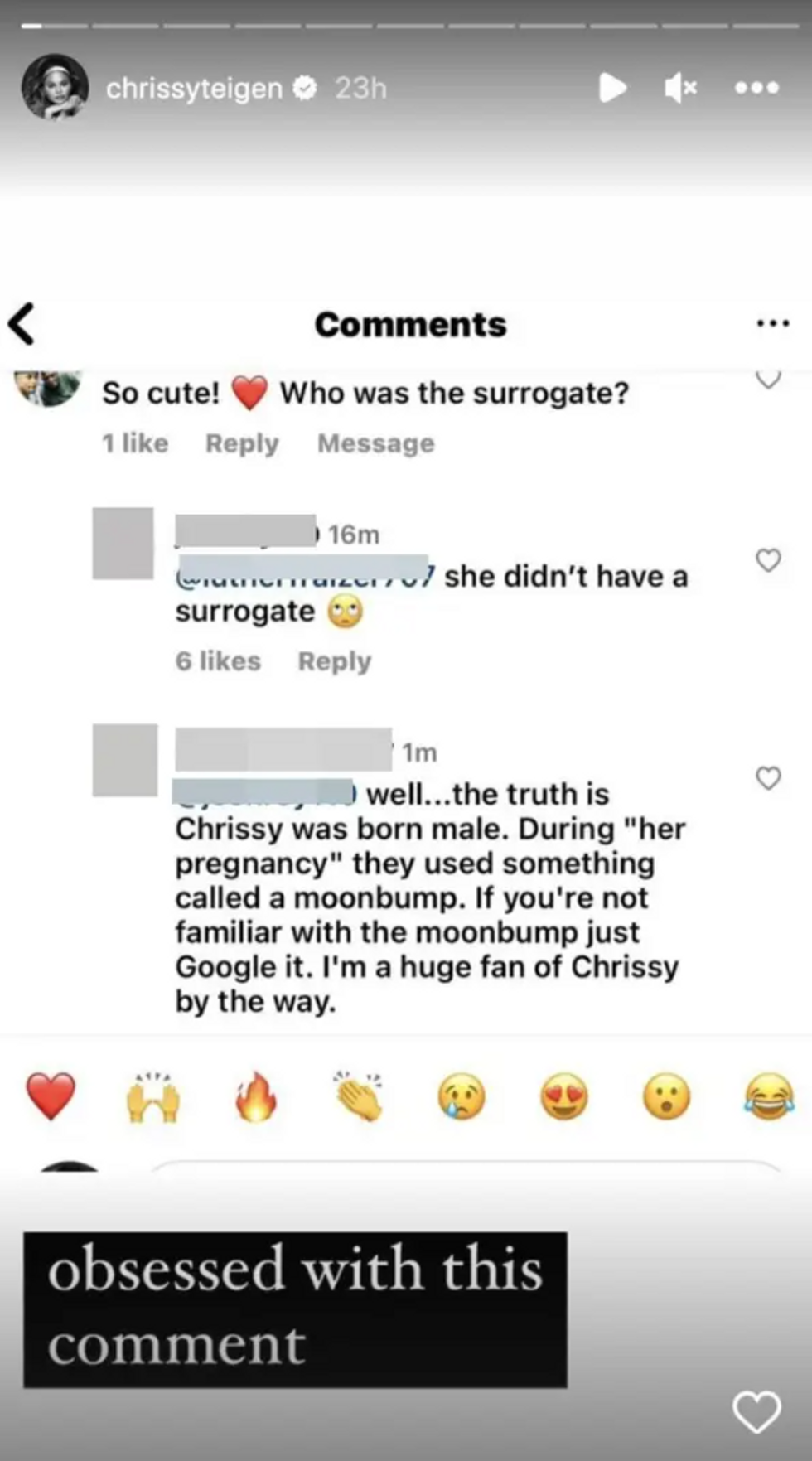 @chrissyteigen/Instagram
In response to the comment about a surrogate and the moon bump, Teigen shared a picture taken during her c-section.
It's not a graphic image with the surgical curtain in place. Teigen was wearing a sanitary gown and cap and the doctors were at work.
It's clear she was in the middle of a not-fake c-section.
In jest, Teigen called this an "extremely realistic" moon bump in her Instagram stories, apparently putting some hidden method acting talents to the ultimate test.
Teigen captioned this Instagram story:
"Extremely realistic 'moon bump'."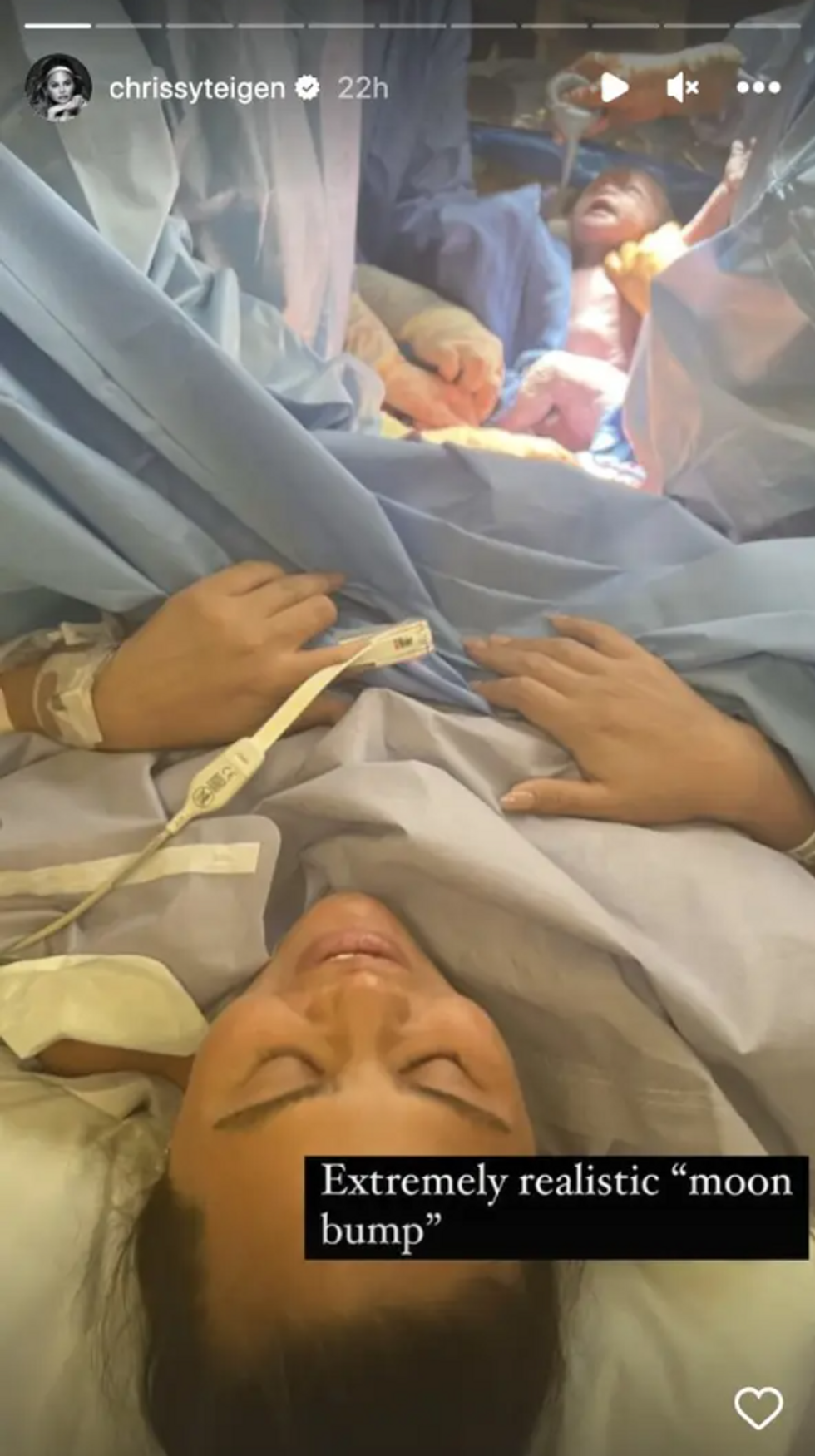 @chrissyteigen/Instagram
Teigen's followers enjoyed her witty comeback and supported her and her family.
While it seems like there's no end in sight to the comments and theories about Chrissy Teigen's womanhood and motherhood, it's equally clear she'll always be ready to push back with a witty comment.