Paris is known for its trendsetting glamor since establishing itself as a fashion capital of the Western world in the seventeenth century.
So when American presenter and former comedian Steve Harvey was spotted taking wife his wife Marjorie out for a walk around the City of Love, he fit right in with his arresting fashion statement.

Decked out in a smart, Bottega Veneta look, the 64-year-old winner of six Daytime Emmy Awards turned heads in his smart ensemble, which featured a green button-up shirt and tie, slacks in a varying shade of green, and a matching belted overcoat.
Styled by Elly Karamoh, he completed the look with a pair of shades and red animal skin-embossed shoes.
The result? C'est magnifique!
Marjorie was also dressed to impress in her long grey blazer-style trenchcoat paired with matching trousers and black heels.
Ooh, la la!
However, social media users were fixated on Harvey's look and could not help themselves from focusing on his emerald finery when he posted a picture of himself on Twitter.

So Twitter users expressed themselves the only way they know how. With memes.

And if we didn't know any better, we would think Harvey was upping his cosplay game with a look inspired by anime and supervillains.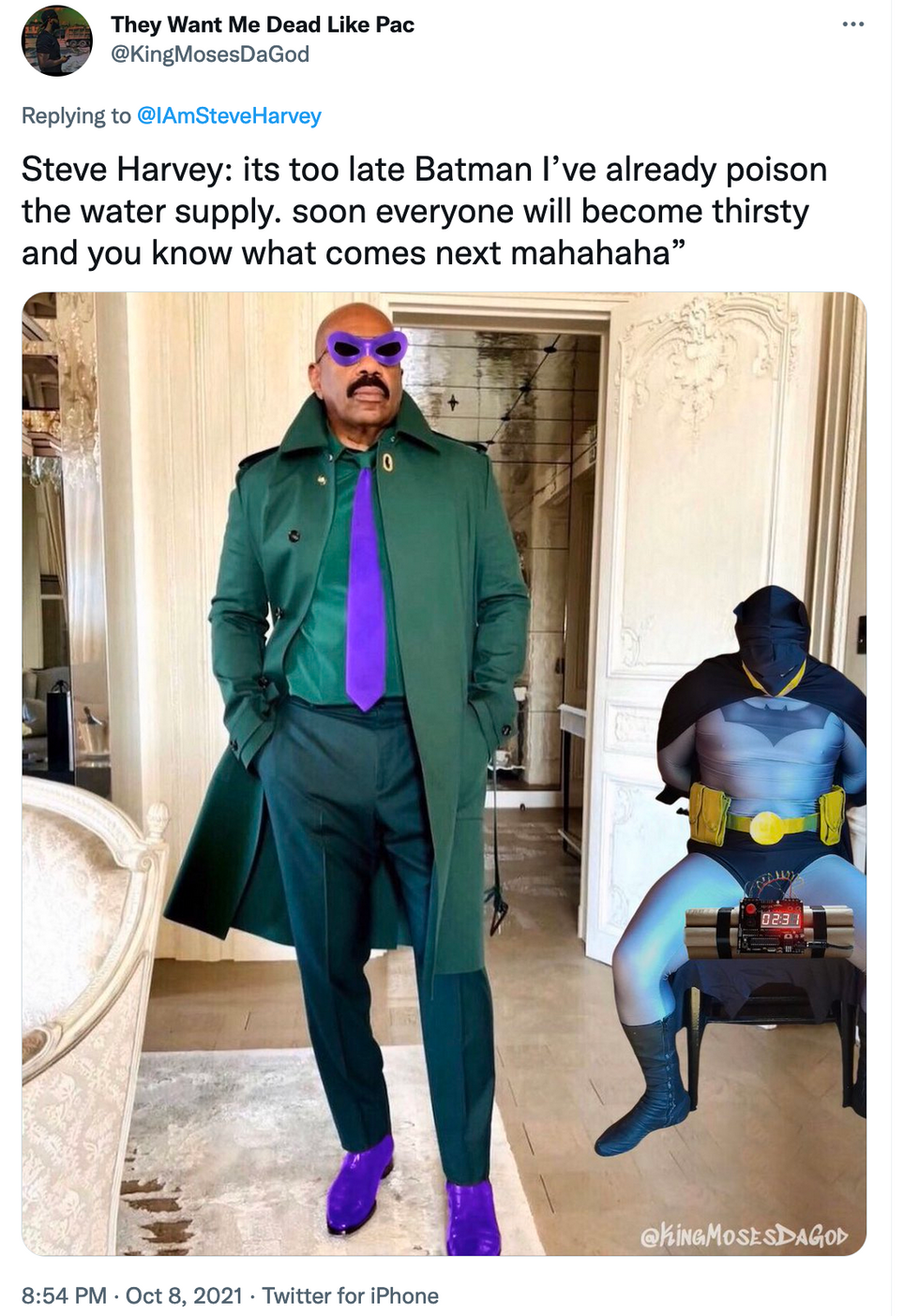 @KingMosesDaGod/Twitter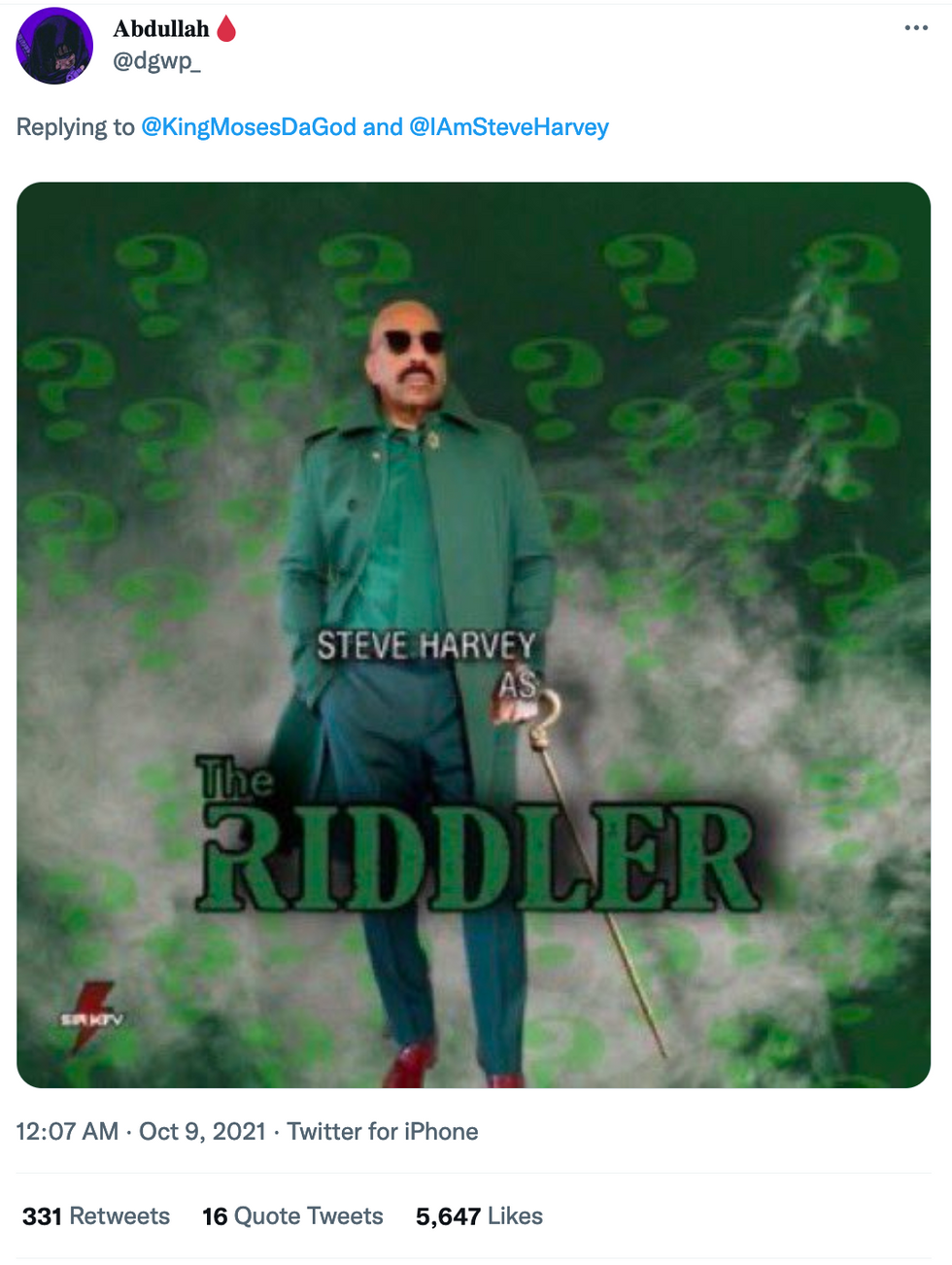 @dgwp_/Twitter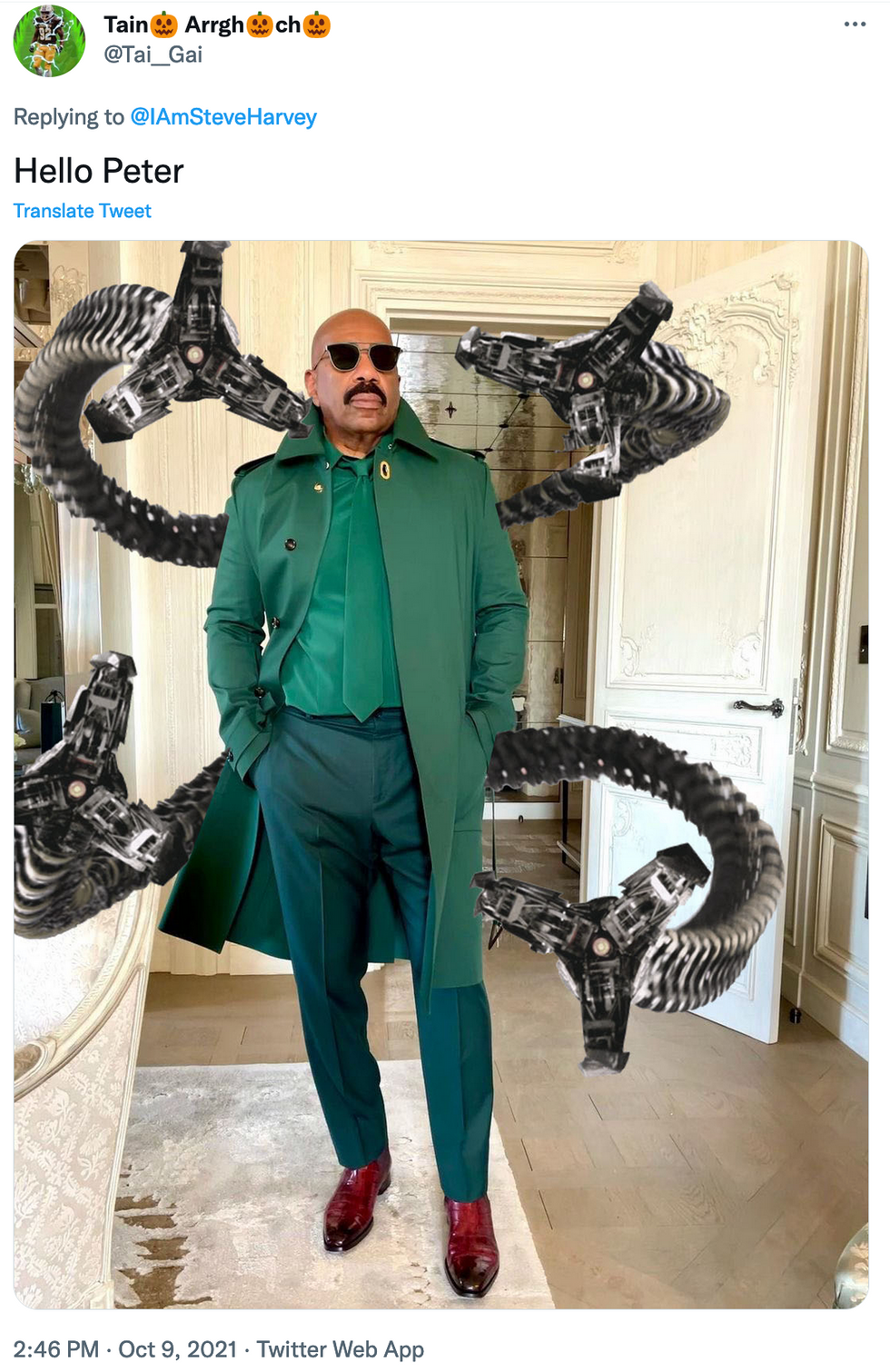 @Tai_Gai/Twitter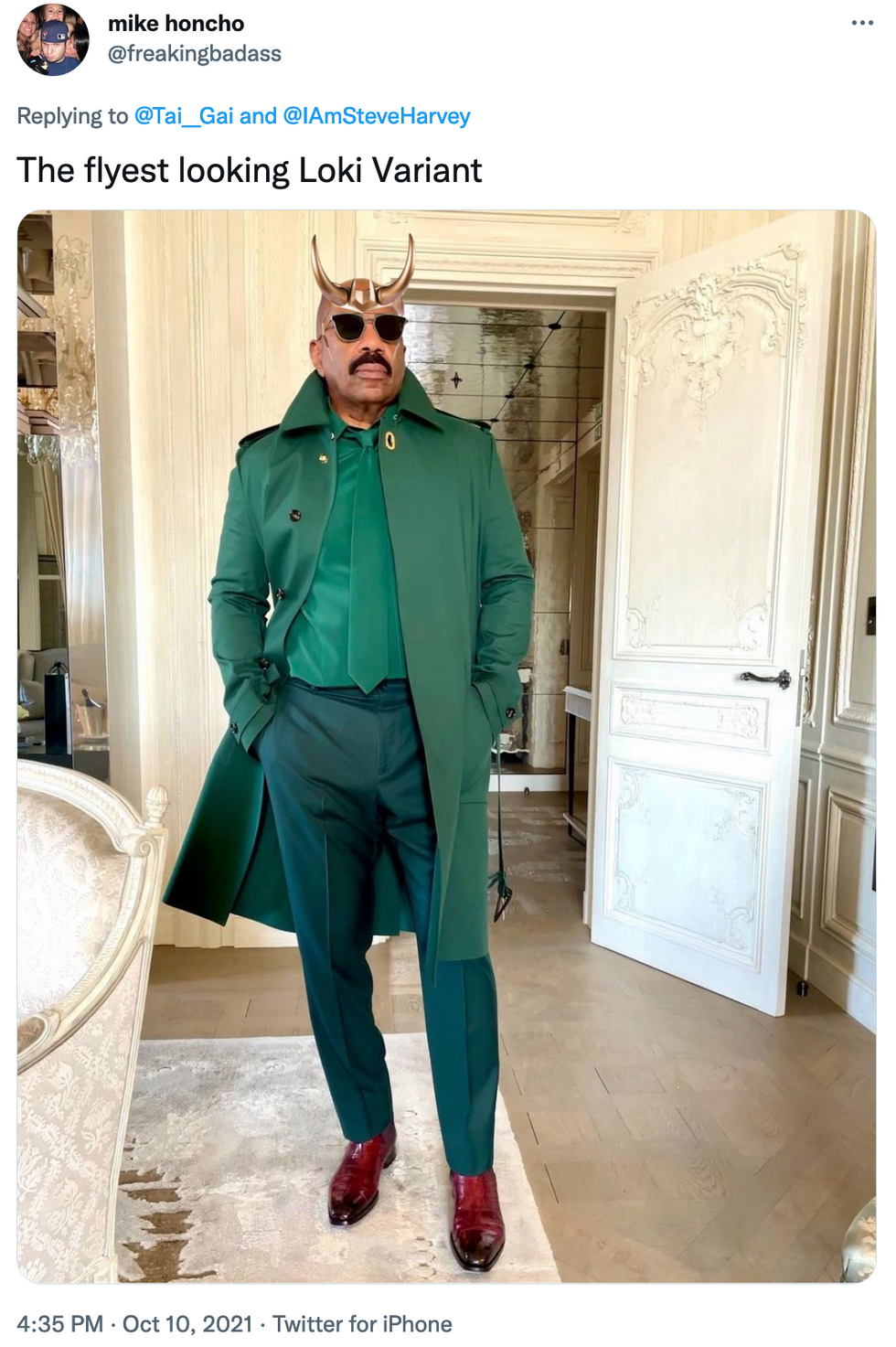 @freakingbada**/Twitter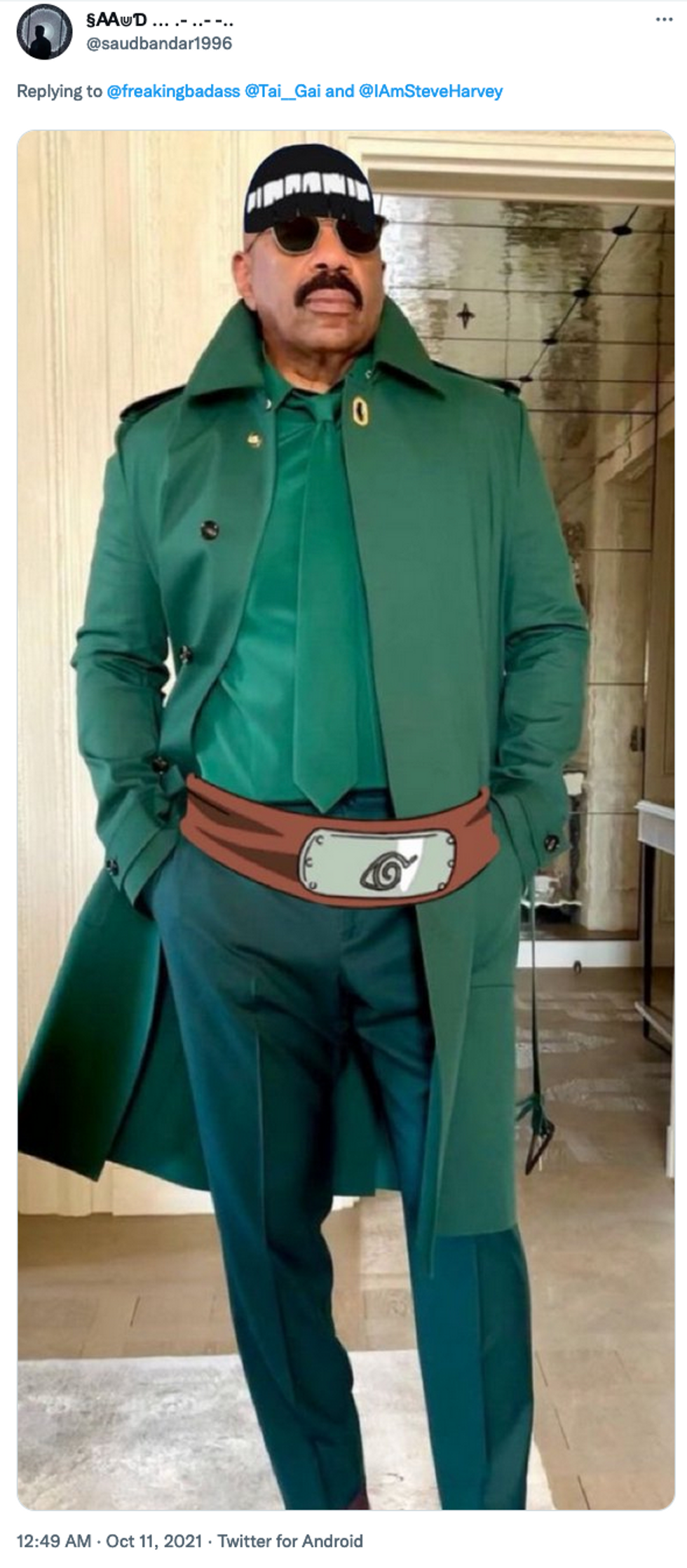 @saudbandar1996/Twitter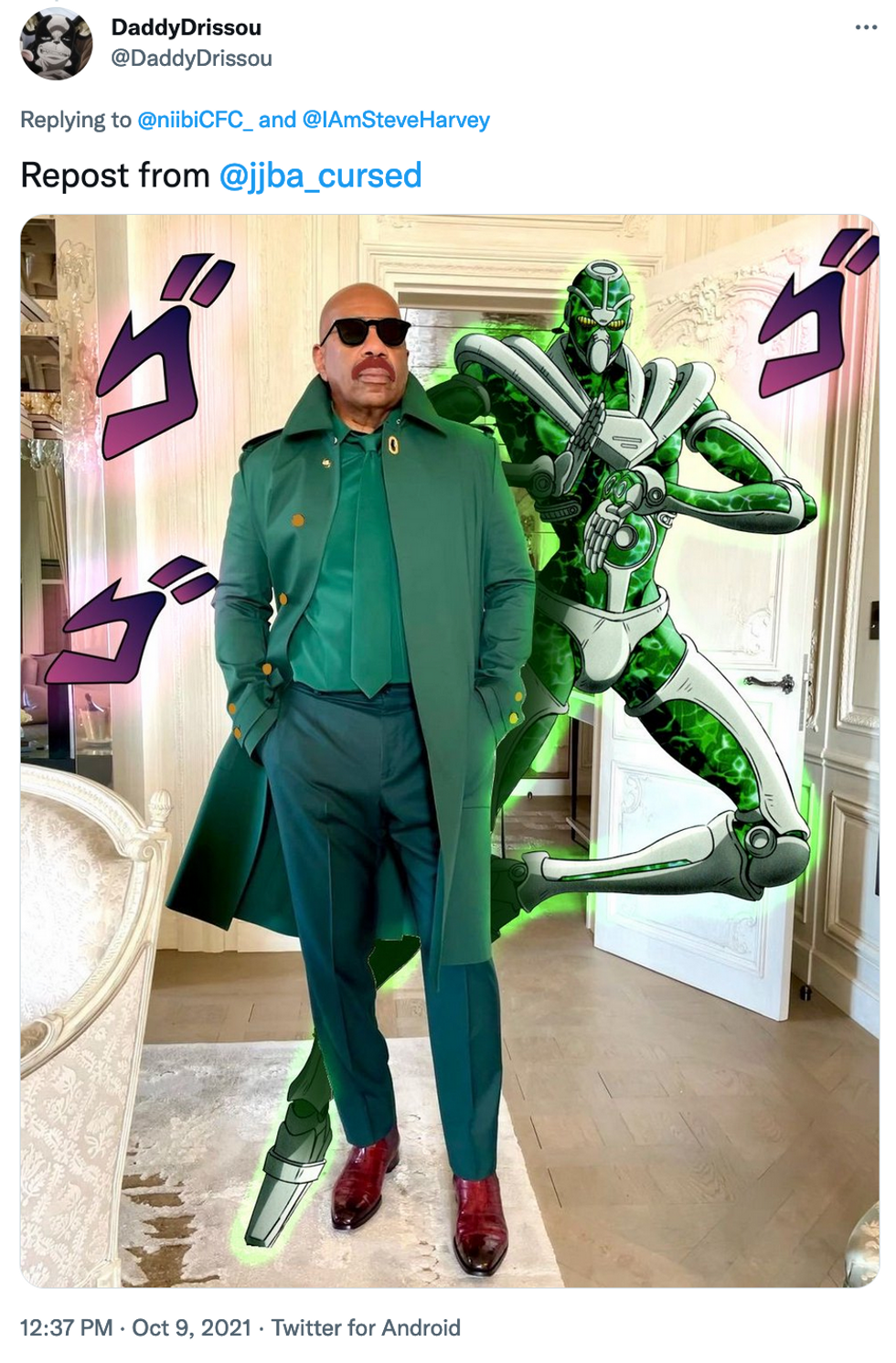 @DaddyDrissou/Twitter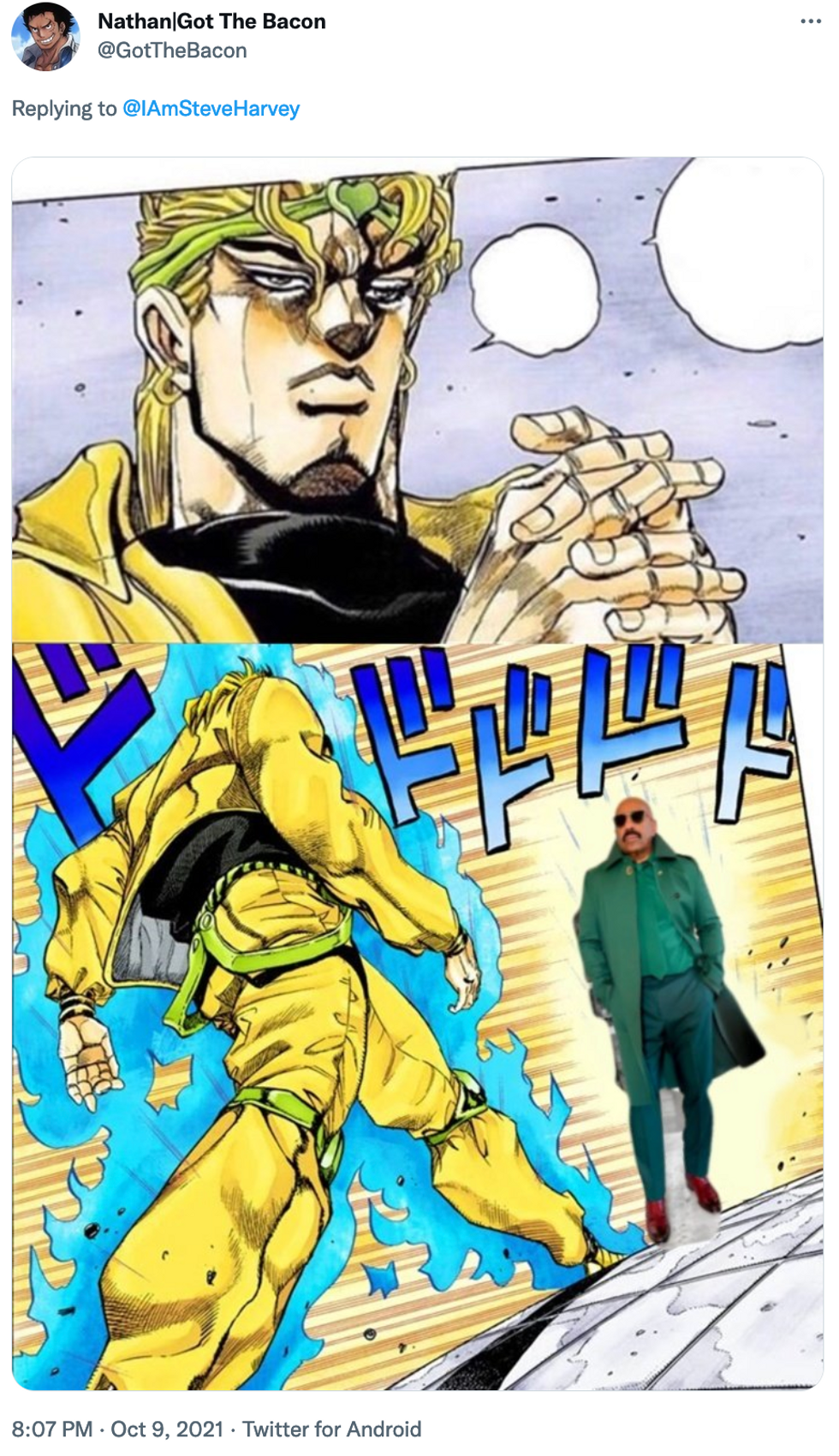 @GotTheBacon/Twitter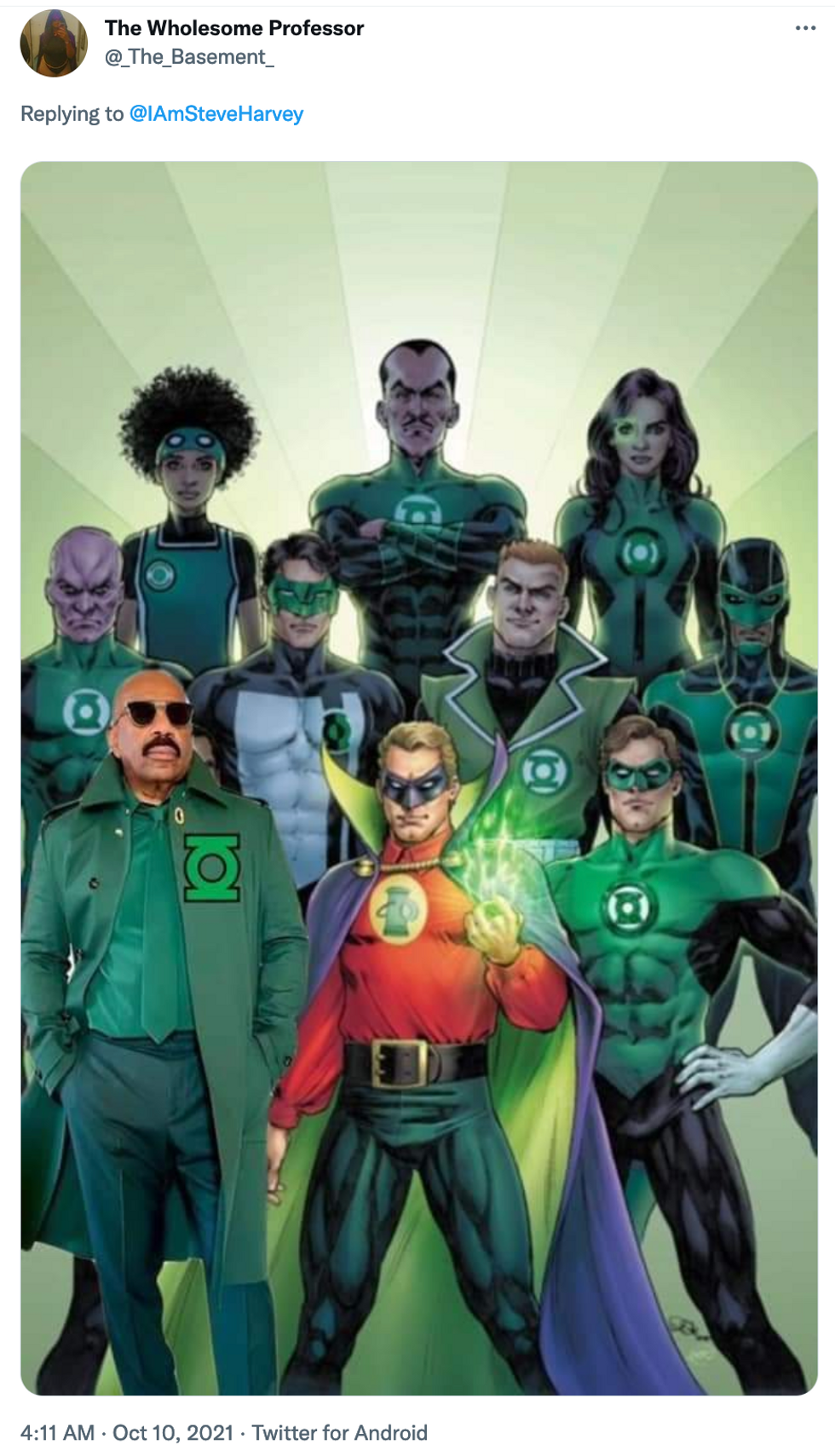 @_The_Basement_/Twitter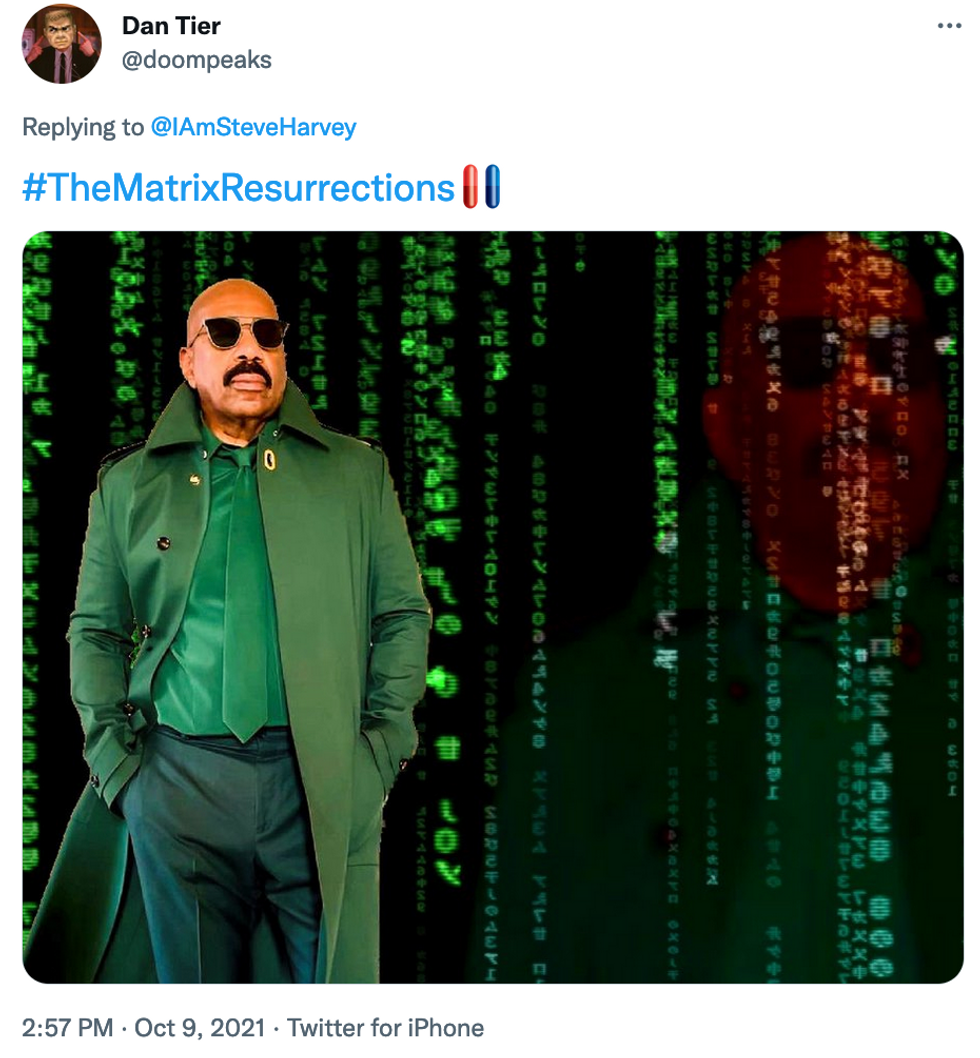 @doompeaks/Twitter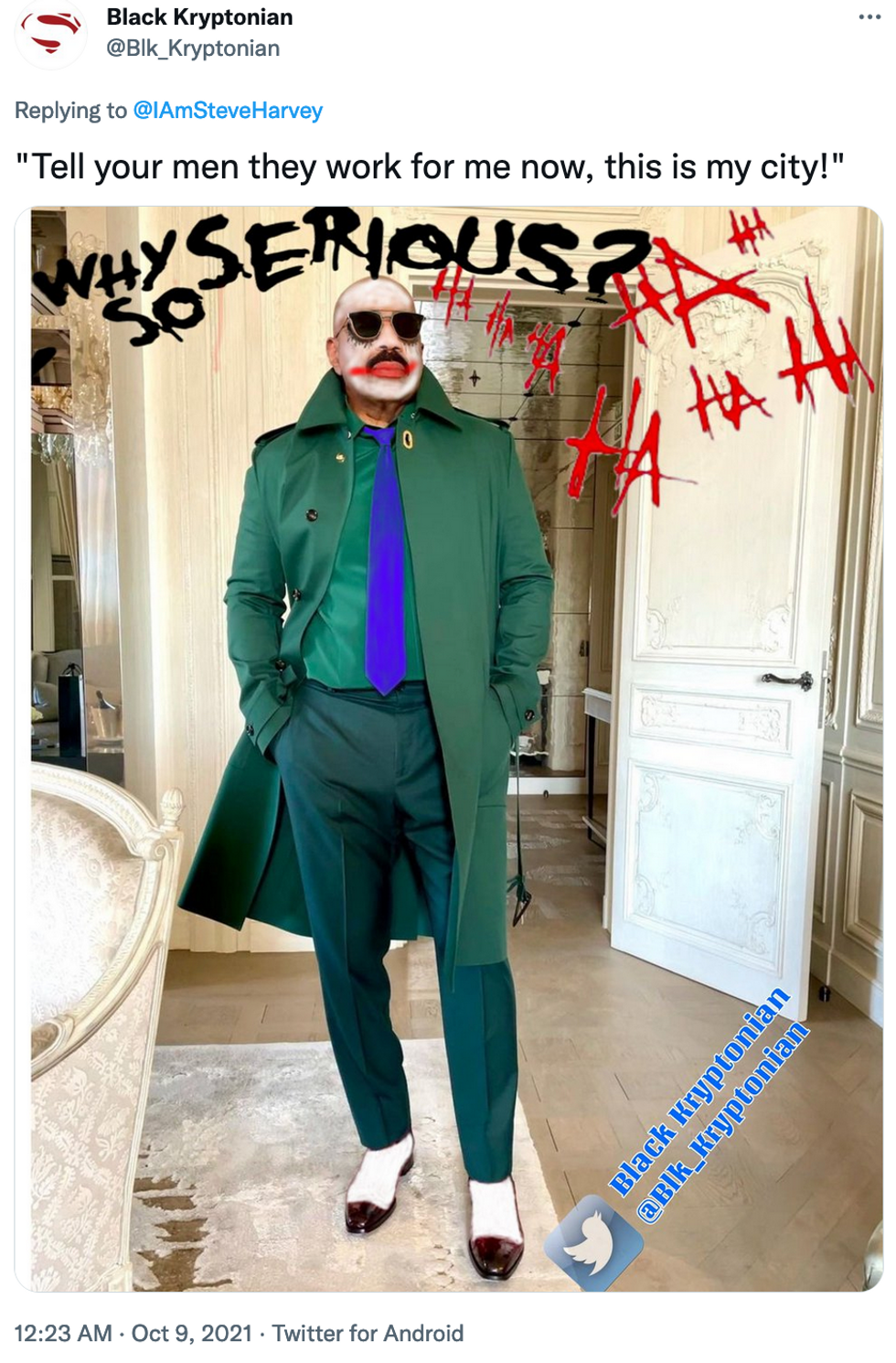 @Blk_Kryptonian/Twitter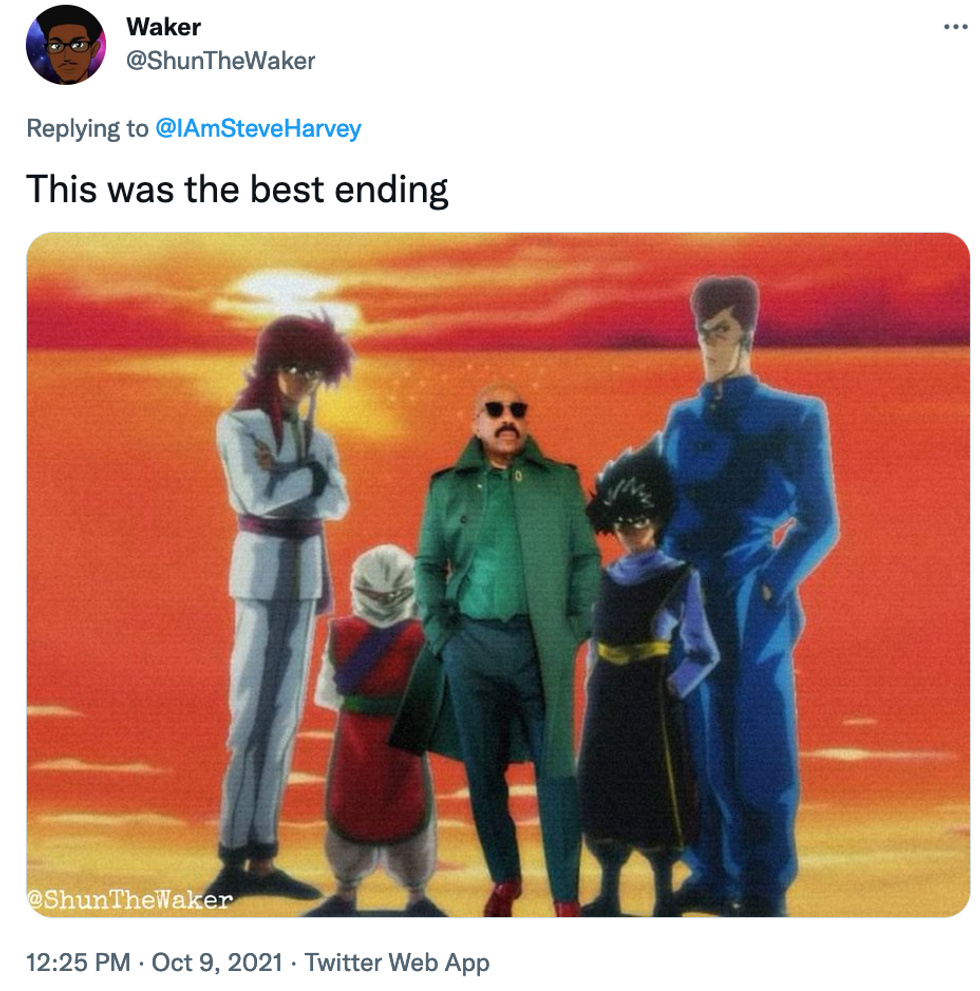 @ShunTheWaker/Twitter
The pair was spotted walking the streets of Paris during the city's fashion week, which ended on October 7.