On Friday, October 23, Ryan Reynolds (whom you may know from the Deadpool series) turned 44.
Yay!
Happy birthday Ryan!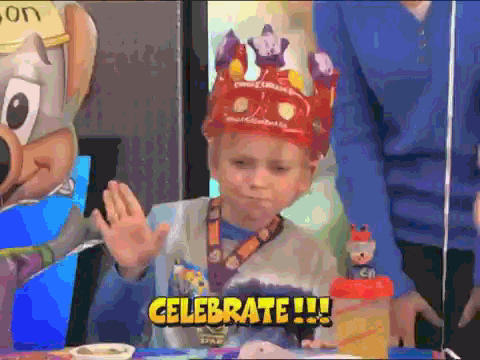 Giphy
However, it was also Emilia Clarke's birthday. You may know Emilia Clarke as Daenerys Targaryen from the hit HBO series Game Of Thrones. She turned 34.
And we know Reynolds isn't a big fan of sharing the spotlight, so he trolled Clarke.
He trolled her hard.
Maximum Effort, Reynolds' production company, wished Clarke a happy birthday on Twitter.
Reynolds retweeted the well wishes with his own sentiment:
"So sorry. I moved her birthday this year. It was feeling a little crowded for me."
However, Reynolds wasn't free from trolling himself—several other celebrities trolled HIM, including Marvel Cinematic Universe fellow actor, Hugh Jackman, and late-night host Jimmy Fallon.
Reynolds wasn't just going to let Emilia Clarke have no birthday this year, though...so he moved it to Leap Day.
Meaning, Clarke's next "birthday" will be in 2024.
Reynolds continues to be a master of sass on social media.
Happy birthday, Ryan Reynolds!
And Emilia Clarke.