They say a well-made denim can last you a lifetime. That is evidenced by the popularity of vintage jeans, denim jackets and Justin/Britney fashions.
You remember, right?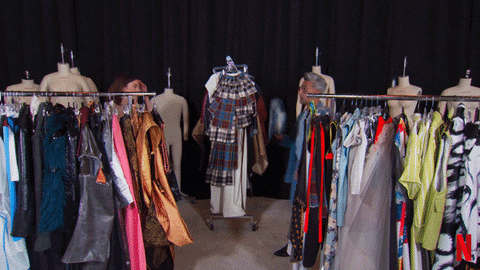 Giphy
Daniel Ceasar even has a love song about how his Japanese Denim will last his whole life.
Quality denim can last generations, but eventually there comes a point where you start getting creative with how you use it, right? At least that's the backstory we are going with to explain...
...this monstrosity.
Yup, you're looking at a novelty table with the legs made from the lower part of a pair of jeans and some old boots. The whole setup is designed to sort of feel like you cut a cowboy off at the, um, knees? and slapped a tabletop down.
And yes, Twitter hates this as much as you do. But also, we kind of love an awful joke.
This Tweet was clearly going places. By "places" we mean into the den of denim disasters.
Brace yourselves—half of these reactions just make the whole "jable" thing worse... which is why we love them.
Hannah Montana fans were quick to point out how familiar the "jable" looked.
You've seen Twitters reaction to this "jable"—a word that is, regrettably, going to be stuck in several of your heads today—but art is subjective.
Feel free to create your jurniture related puns and memes or end tables, sconces or other home jecor.
Just please share pictures so we can all stare in awe.