A happily married mom is striving to attract more women to science and engineering, after her own working life entered a whole new stratosphere when she launched a career in space travel.
---
While her friends all wanted to be like the Spice Girls, at six years old, Vinita Marwaha Madill, 32, had just one hero – the first British astronaut Helen Sharman – and despite growing up in Surbiton, Surrey, England, nowhere near any rocket launches, she had her heart set on a career in space.
Now living with her husband Kevin, 37, a technology industry engineer, and their son Ethan, one, in the Netherlands, where she has been contracted to work at the European Space Research and Technology Center in Noordwijk, she said: "I'd always wanted to be an astronaut for as long as I can remember."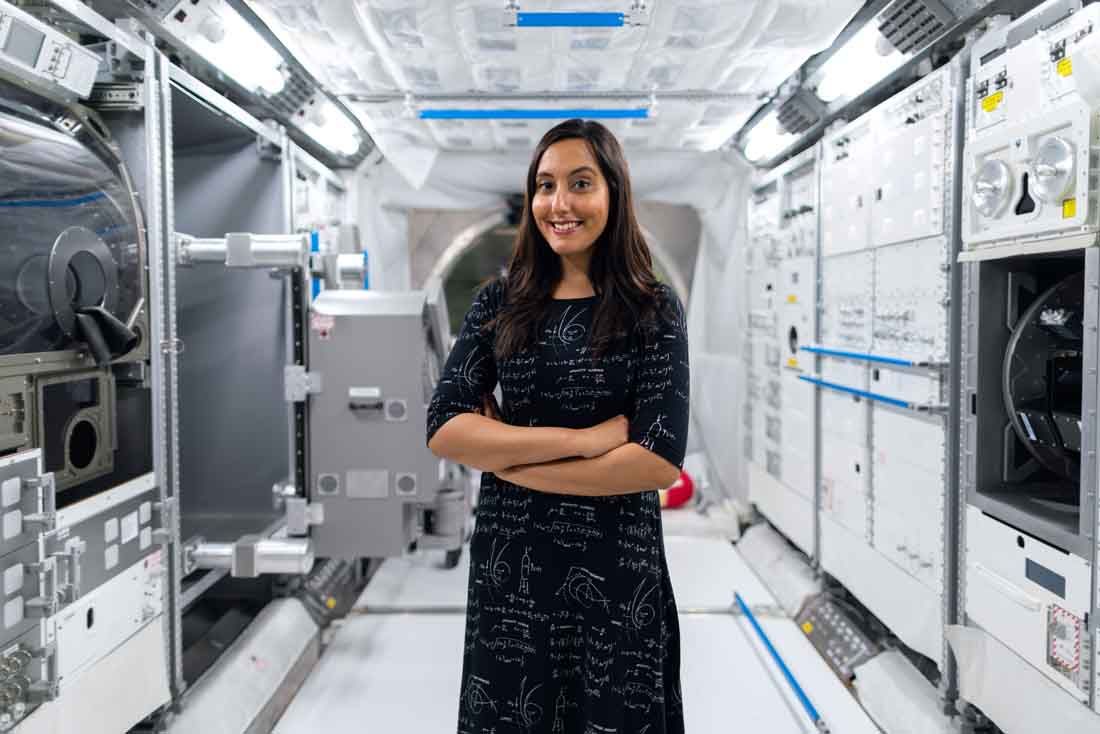 Vinita Marwaha Madill (PA Real Life/This is Engineering)
She explained: "I was always reading books about space – it was like I had a one-track mind.
"I remember in secondary school I printed out the NASA astronaut requirements guidelines and stuck it on the front of my folder as a reminder of what I needed to do."
Now keen to encourage other young women to pursue careers in STEM – Science, Technology, Engineering and Mathematics – she has designed spacesuits, trained astronauts and worked on the future of human spaceflight projects.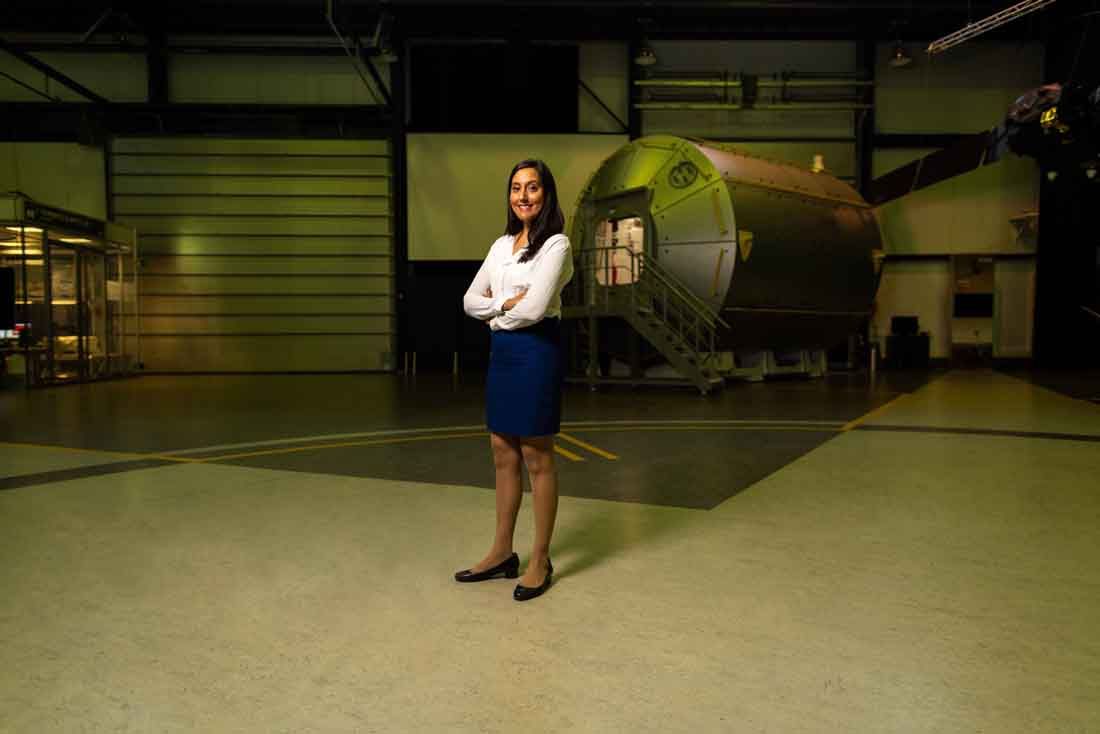 Vinita Marwaha Madill (PA Real Life/This is Engineering)
And, seven years ago, she launched Rocket Women, a platform to promote the work of women in the industry, hoping her own achievements and those of the women she features on her website will inspire more young women to secure jobs in the sector.
Vinita, who is a space operations engineer, said: "Securing a job in the engineering or space industry can feel like an almost impossible task.
"Before I went to university, I had no idea how to make my dreams a reality – and that's something I'm really passionate about changing for the next generation."
She continued: "There's a disconnect between young women and science-based jobs that we need to address. Working in science is actually a really creative and collaborative environment and I don't think many people realize that.
"With Rocket Women, I want to show that women from all walks of life can be successful in the industry, while also having wonderful family lives. You don't have to choose between the two, you can have both."
Coming from a British-Asian background, although her parents supported her aspirations and often took her to visit science museums, Vinita admits they were also apprehensive about her career choice.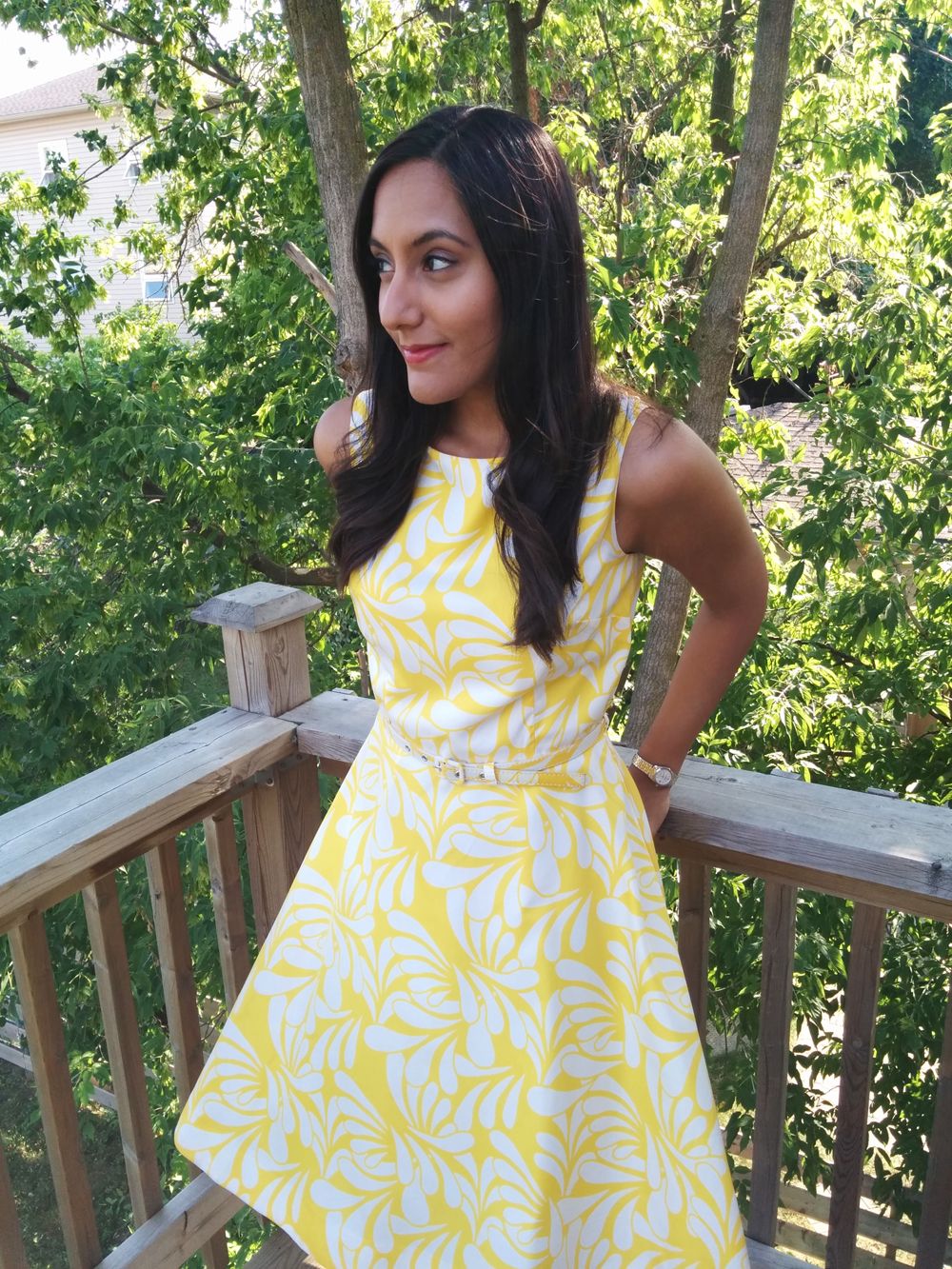 Vinita Marwaha Madill (Collect/ PA Real Life)
"In my household it was considered the cultural norm for girls to study medicine and become a pharmacist or a doctor, because they were thought of as the safe career choices to make," she said.
"But I was lucky, as my mum and dad really supported me and understood the difference, I could make to the world by working in space.
"Still, it's extremely important for the lack of ethnic diversity in the space industry to be addressed, as not everyone will be as lucky as I was."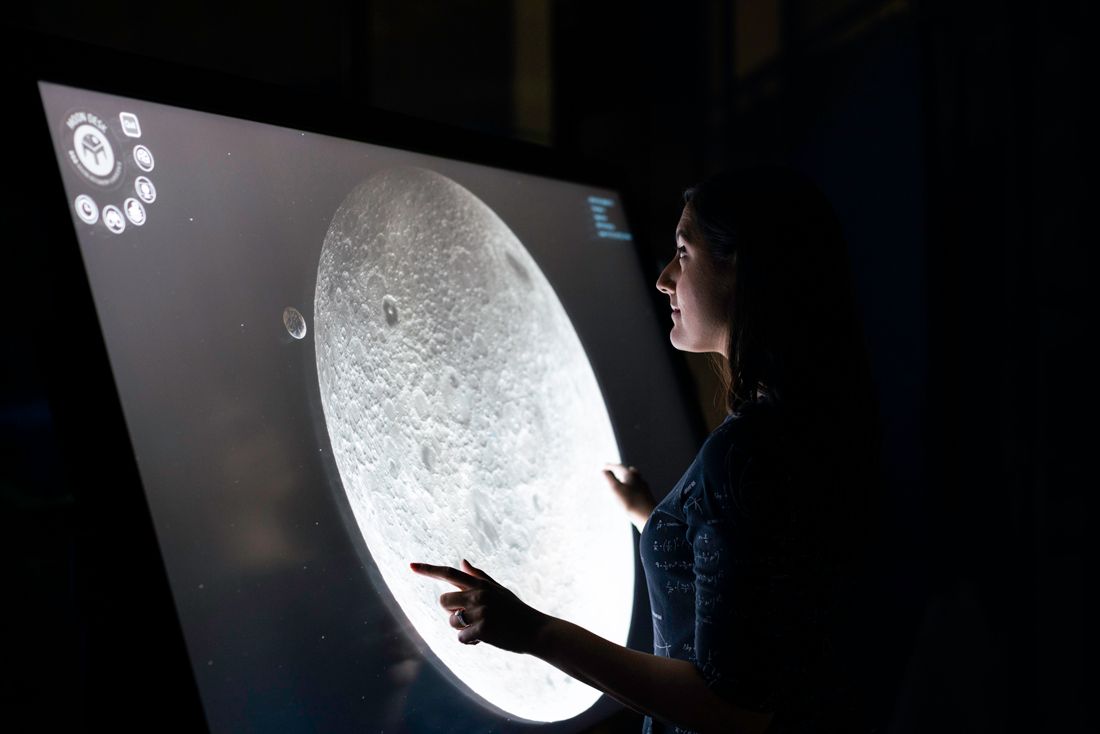 Vinita Marwaha Madill (PA Real Life/This is Engineering)
For Vinita, even having her parents' backing did not mean she would get a foot in the door of the industry she so wanted to become part of.
"Even though I'd always wanted to work in space, finding out how to actually do it was difficult," she said.
"I knew that continuing to study science-based subjects would help, but beyond that I didn't really know anything else."
Then, in 2005, Vinita – who had worked as a part-time dental nurse while she studied for her A Levels – went to King's College London to study Mathematics and Physics with Astrophysics and, while she was there, she learned about a space organization aimed specifically at students.
"Before I went to university, working in the space industry was just a dream," she said. "But when I found out about the UK Students for the Exploration and Development of Space society, it actually made it possible to achieve my dreams.
"The society put me in touch with people in the industry and advised me to study at the International Space University."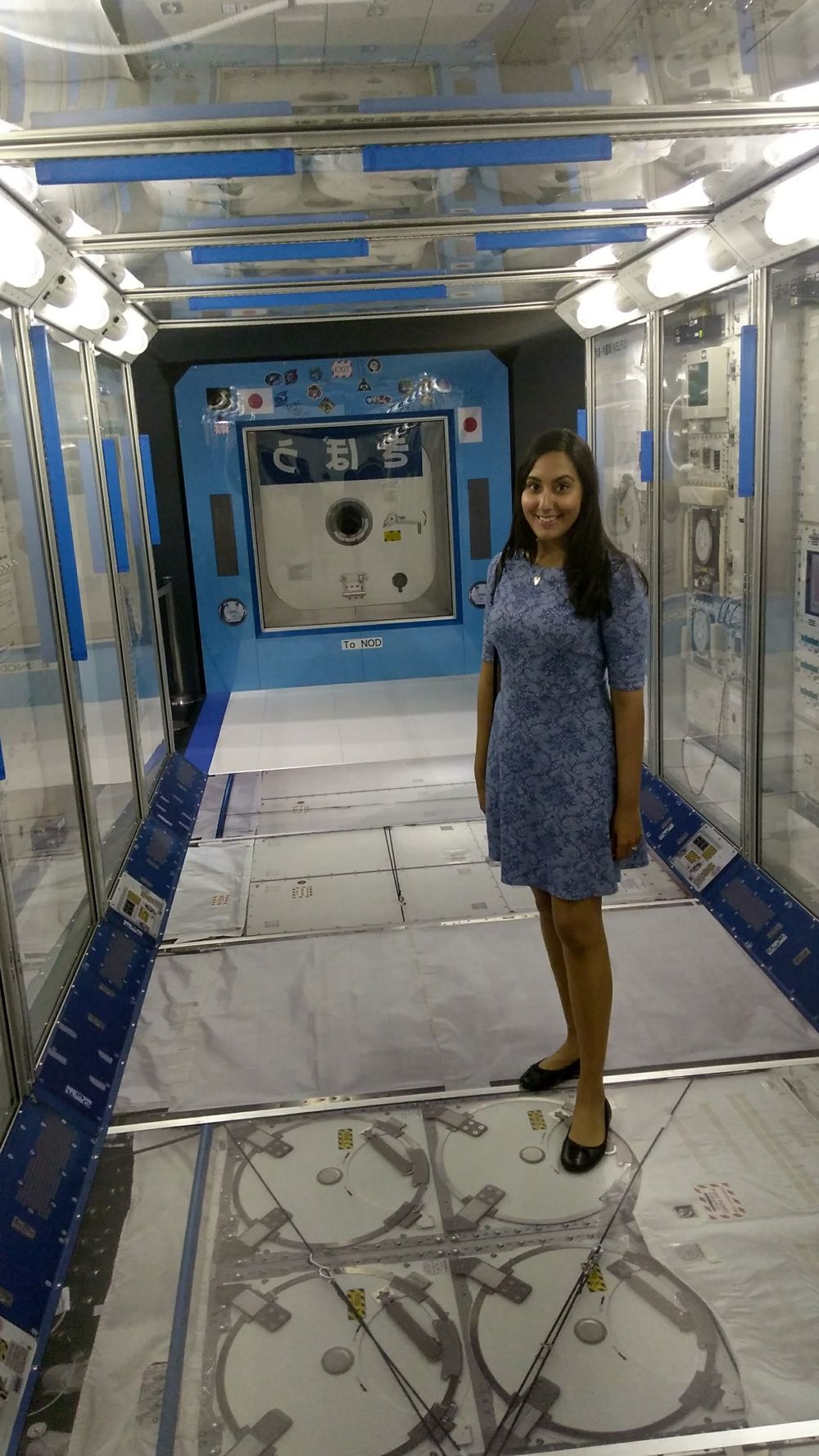 Vinita Marwaha Madill (Collect/ PA Real Life)
"Before this, I didn't even know the university existed," Vinita added.
So, after graduating in the summer of 2008, Vinita attended a nine-week space study program at the International Space University's summer school, held in Barcelona, and it was while there she made the decision to explore space with her feet firmly on the ground.
"All the lessons were taught by astronauts and industry professionals," she said. "It was an intense course and we covered everything from astrophysics, systems engineering and space medicine."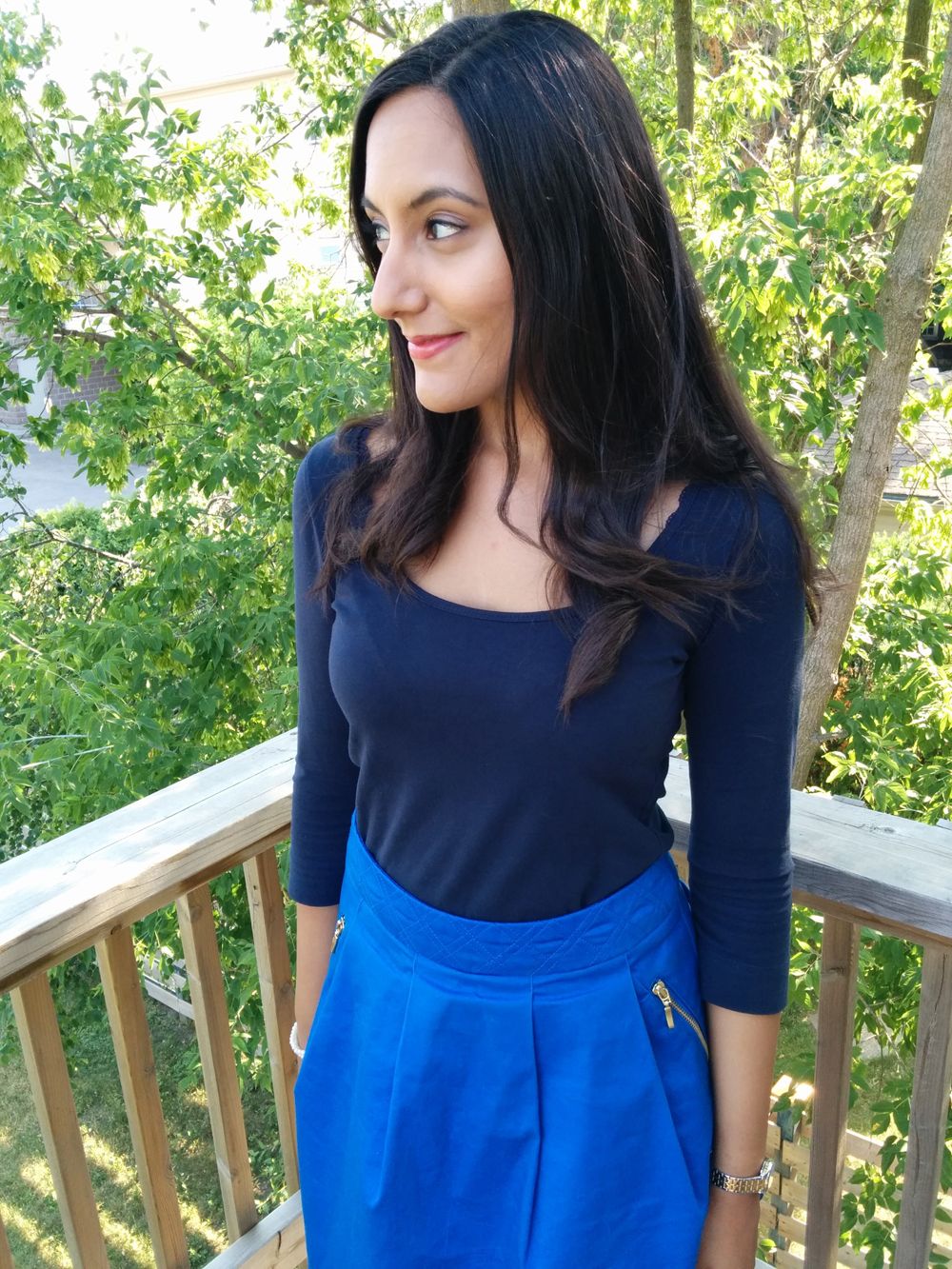 Vinita Marwaha Madill Collect/ PA Real Life)
But, rather than training to become an astronaut, she decided to work in the development of space exploration – enrolling at Bedfordshire's Cranfield University to study for a master's degree in Astronautics and Space Engineering, before returning to the International Space University, at its headquarters, in Strasbourg, France, in 2010, to take another master's in Space Management.
"Not everyone who works in the space industry needs to study for as long as I did – I studied for just under six years," Vinita explained.
"I wanted to give myself the best possible chance of getting my dream job and everything I studied has helped me get to where I am today."
Her hard work paid off when, later in 2010, she secured a traineeship at the European Astronaut Center in Cologne, Germany, where she joined a team working on the design of spacesuits for astronauts.
"I started working on space suit design," she said. "Designing a space suit is like designing a mini space craft for one person.
"You have to create a craft that can cope with all the elements of space and then shrink it around the astronaut."
She explained: "Lots of astronauts lose around one or two percent of their bone density every month, and they grow around 4cm to 6cm during six-month missions.
"So I was part of a team working to ensure the spacesuits improved the spinal health of the astronauts.
"Working on the prototype was so exciting and getting to see it being used in reality is so rewarding."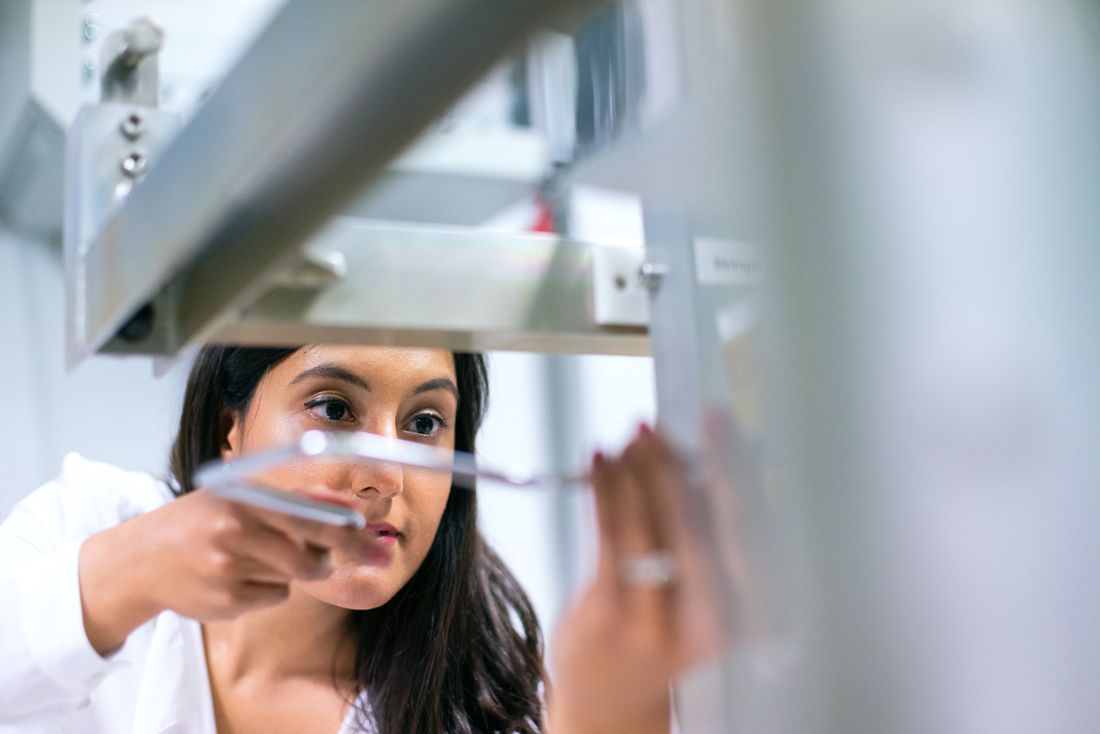 Vinita Marwaha Madill (PA Real Life/This is Engineering)
Vinita then secured a job as an operations engineer for the International Space Station at the German Aerospace Center, which she describes as working on Germany's version of "Mission Control."
"I was involved in training astronauts to spacewalk," she said. "We trained them in an underwater pool, because being underwater is similar to being in space, in terms of gravity.
"We also used new technologies like virtual reality, so the astronauts could get a lifelike understanding of what it would be like to be in space."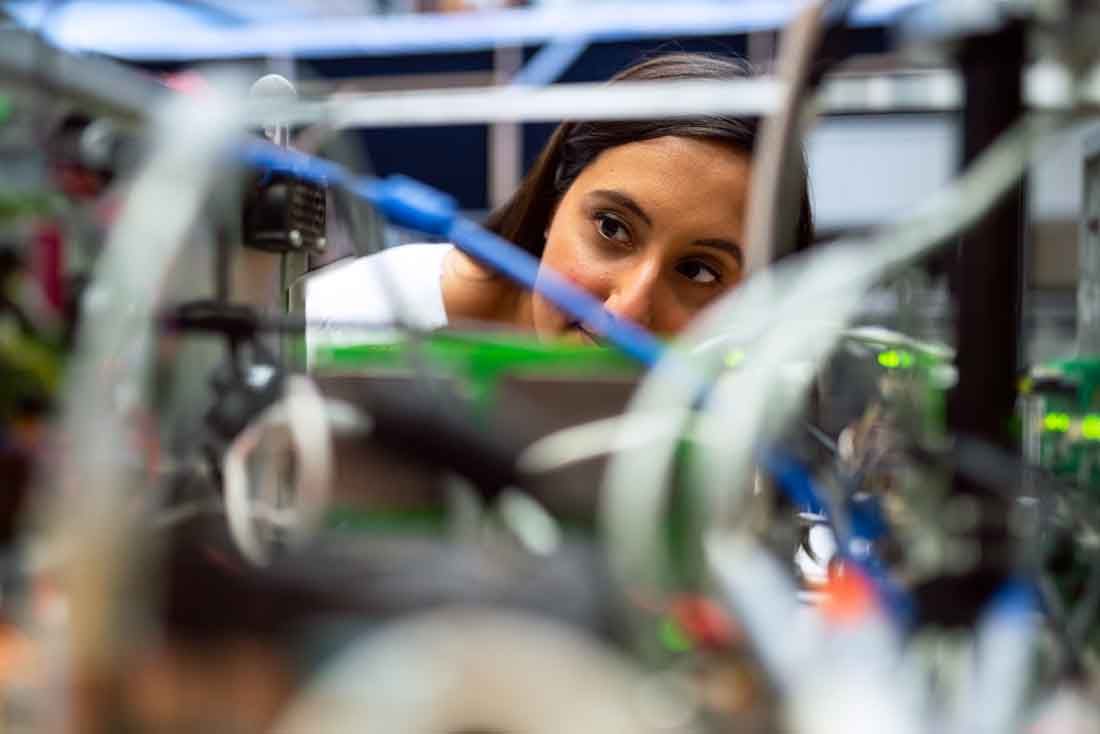 Vinita Marwaha Madill (PA Real Life/This is Engineering)
Vinita was also involved in the METERON Project – a Multi-Purpose End-To-End Robotic Operation Network.
"It's basically a series of experiments, where we test technologies and operate robotic assets, while orbiting space," she said.
"It's in preparation for future astronauts to return to the Moon and go to Mars."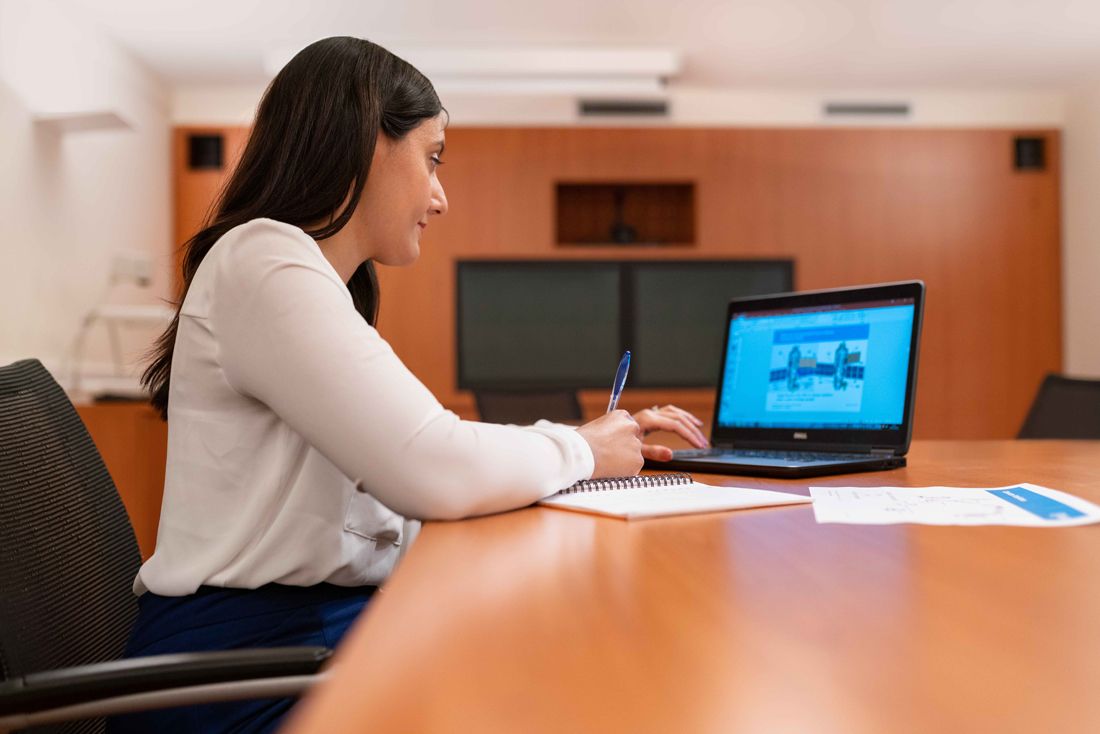 Vinita Marwaha Madill (PA Real Life/This is Engineering)
"I mainly worked on the European robotic arm where I developed training methods and helped to develop the spacewalk," she continued.
As well as enjoying a career beyond her wildest dreams, Vinita, who would like to travel in space one day, has found time to get married and start a family.
She said: "It is possible to work in space or engineering and have a family life too."
"I feel very lucky my contractors, Terna, have been so supportive when it comes to childcare and allowing me to take time off for maternity leave," Vinita said.
"The agency also has childcare available for employees, and I occasionally bring my son into work with me, as he loves seeing all the rockets.
"One of the best things about working at a space agency is the diversity of people you get to work alongside."
She said: "Everyone is from different backgrounds and we all have very varied lives outside work, although we are extremely supportive of each other."
Following her own positive experience, Vinita is now determined to encourage more young women to follow in her footsteps and embark on science-based careers.
Rocket Women is an organization that showcases the achievements of women in the industry, as well as providing information, tips and advice for the next generation.
"I want to change the stereotypes that are associated with science and engineering jobs," she said. "We're seeing less and less young women pursue science-based subjects.
"We need to engage girls at school, as most young girls chose to leave science behind as a possible career around the age of 11.
"Rocket Women is all about interviewing women in the industry, showing what they've achieved and pointing out how they've achieved great things, while still managing to be mums, sisters, aunts, wives, girlfriends and daughters outside work."
Vinita – who also backs This is Engineering, a campaign run by the Royal Academy to encourage people to join the profession – says she is a prime example of a woman who has made it in the space industry, while maintaining a happy family life, and is now determined for her story to encourage diversity in the industry.
She said: "I always think those working in the space industry are ordinary people with extraordinary dreams. Now I want to encourage more young women to have those extraordinary dreams.
"The industry is only as good as the talent it has working in it and it's important for its future to employ the best talent."
She added: "Only 12 percent of the UK engineering workforce is female, and only nine percent are from black, Asian, minority, ethnic backgrounds.
"You'll only ever get 100 percent of the best talent if you encourage men and women from all ethnic backgrounds and walks of life to pursue careers in these industries – and that's something I'm determined to help change."
To find out more about Rocket Women see www.rocket-women.com and to read about This is Engineering go to www.thisisengineering.org.uk