Sometimes the internet brings back embarrassing moments from your past. If you're lucky, it's just your Facebook memories.
If you're Eva Colas, a former Miss Universe contestant from France, it's all over Twitter and TikTok and has gone viral.
Colas owns an eco-friendly swimwear company, but she is currently more well-known on TikTok for a less desirable accomplishment, namely her abnormally harsh delivery of the word "France."
You can see the moment here:

The video comes out of a popular scene from the 2018 pageant, in which each participant named the nation they represent.
The video, shows a number of beauty queens cheering and yelling out their nations in generally subdued voices until Eva Colas enters and essentially screams, "Fraaance!"

Colas recently responded to her unwanted fame with a sly Instagram video.
Sometimes your worst fears for a performance do come true.

People reacted to her post on Instagram with the laughter it was meant to evoke.

@helenaheuser/Instagram

@aldybernard/Instagram

@kamarajustine/Instagram
Some expressed sympathy for her situation on stage.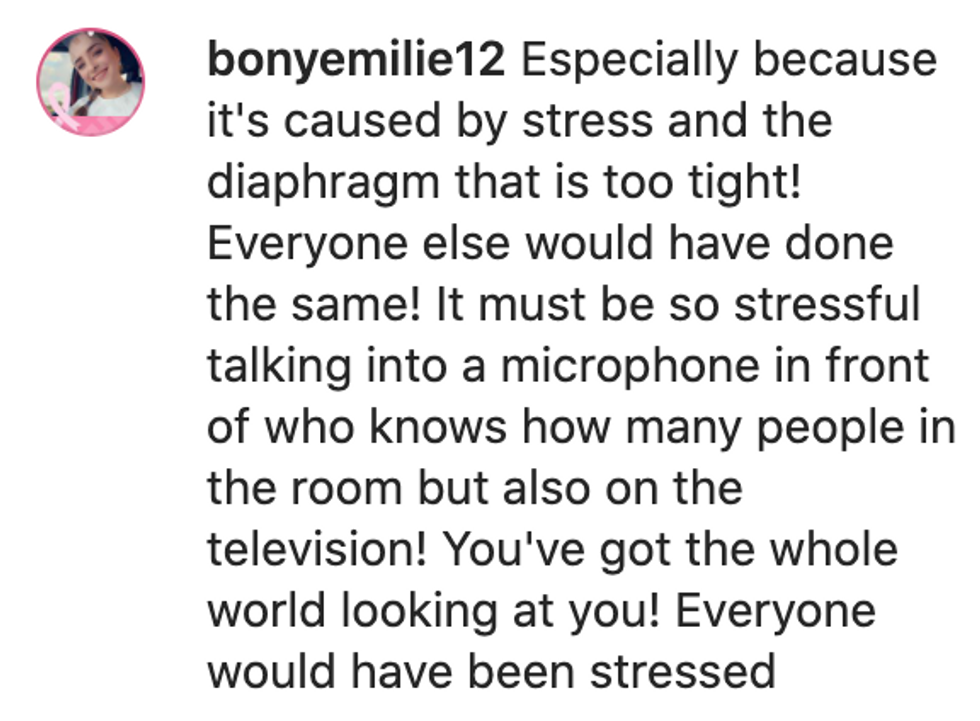 @bonyemilie12/Instagram
Many people thanked her for the laughs—one for the original video and one for her reply.

@filmundfaden/Instagram

@adwai1h/Instagram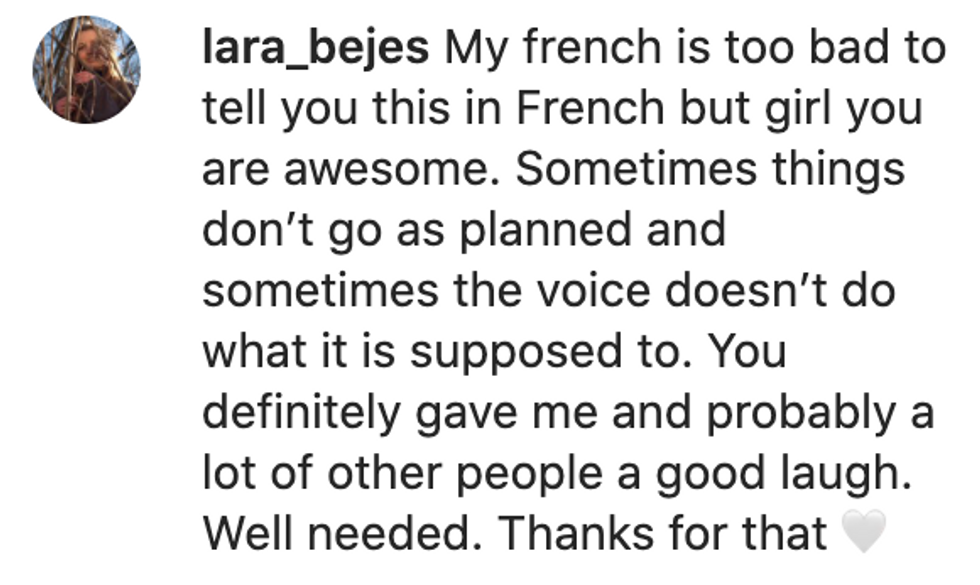 @lara_bejes/Instagram
Many people replied the video going viral probably made her significantly more famous than she would have been otherwise.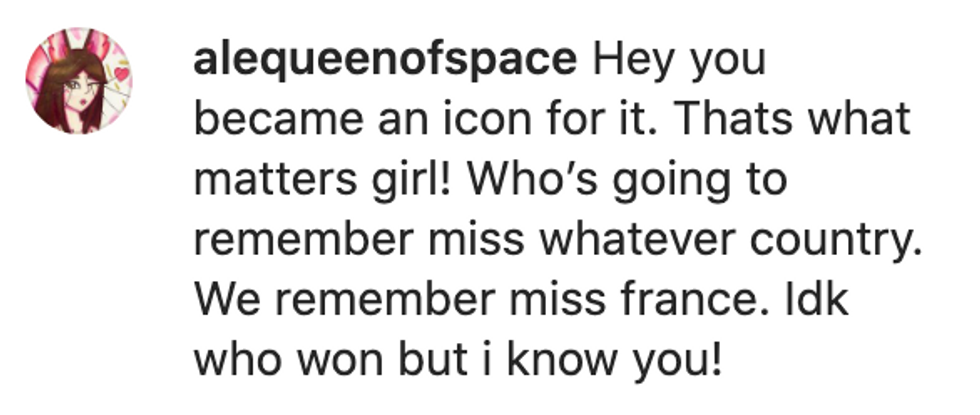 @alequeenofspace/Instagram

@lifeofjuanqui/Instagram

@arslanmzahid/Instagram
Perhaps she wanted to be remembered for something else, but this will probably follow her for awhile.