Colorado Republican Representative Lauren Boebert is being harshly criticized after a TikTok video emerged showing her 8-year-old son playing alone next to her rifle.
A since-deleted TikTok video showed Boebert's son playing with cigarette lighters while left alone in a bedroom.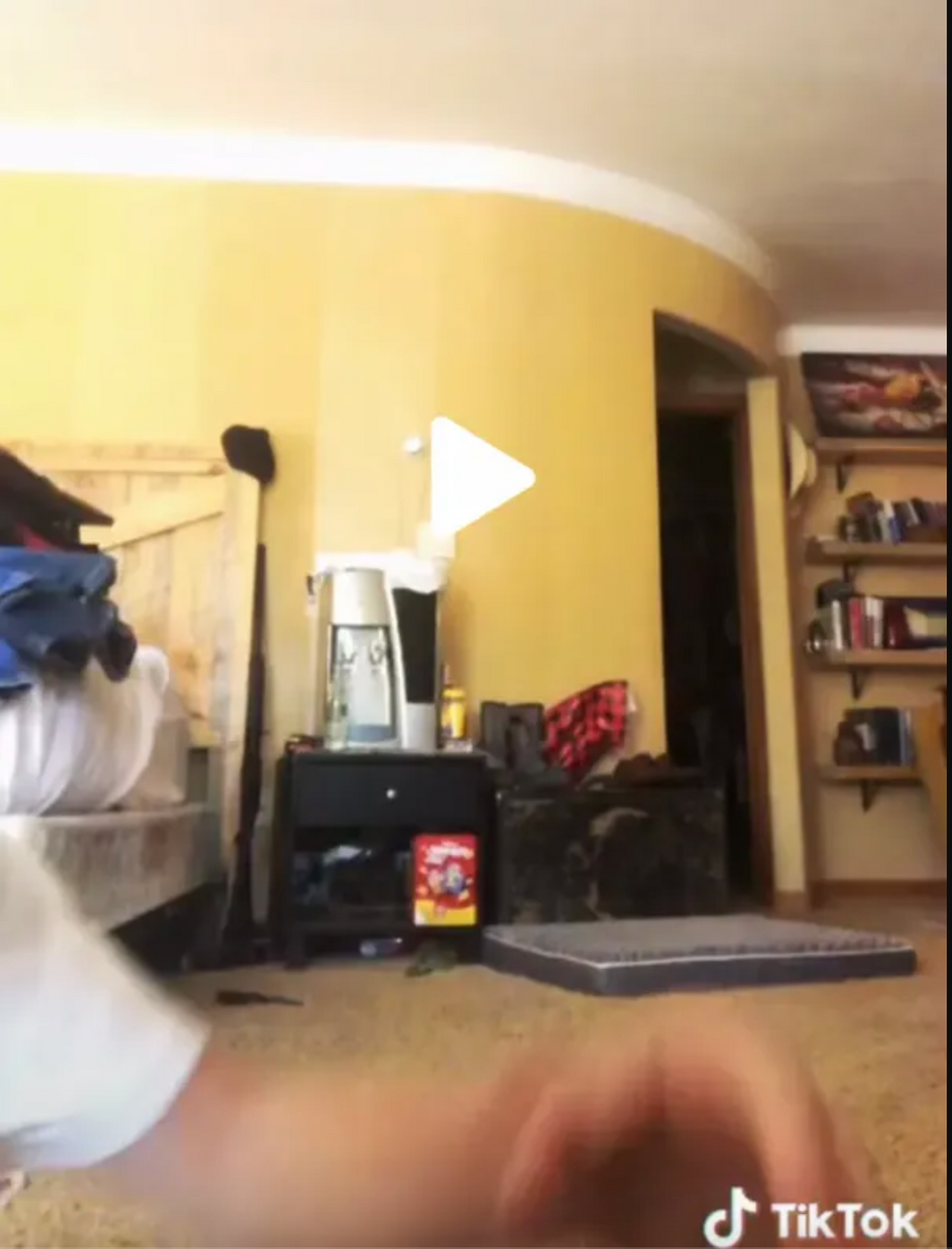 TikTok
Mere feet away was one of the Congresswoman's rifles, propped up against a bedframe.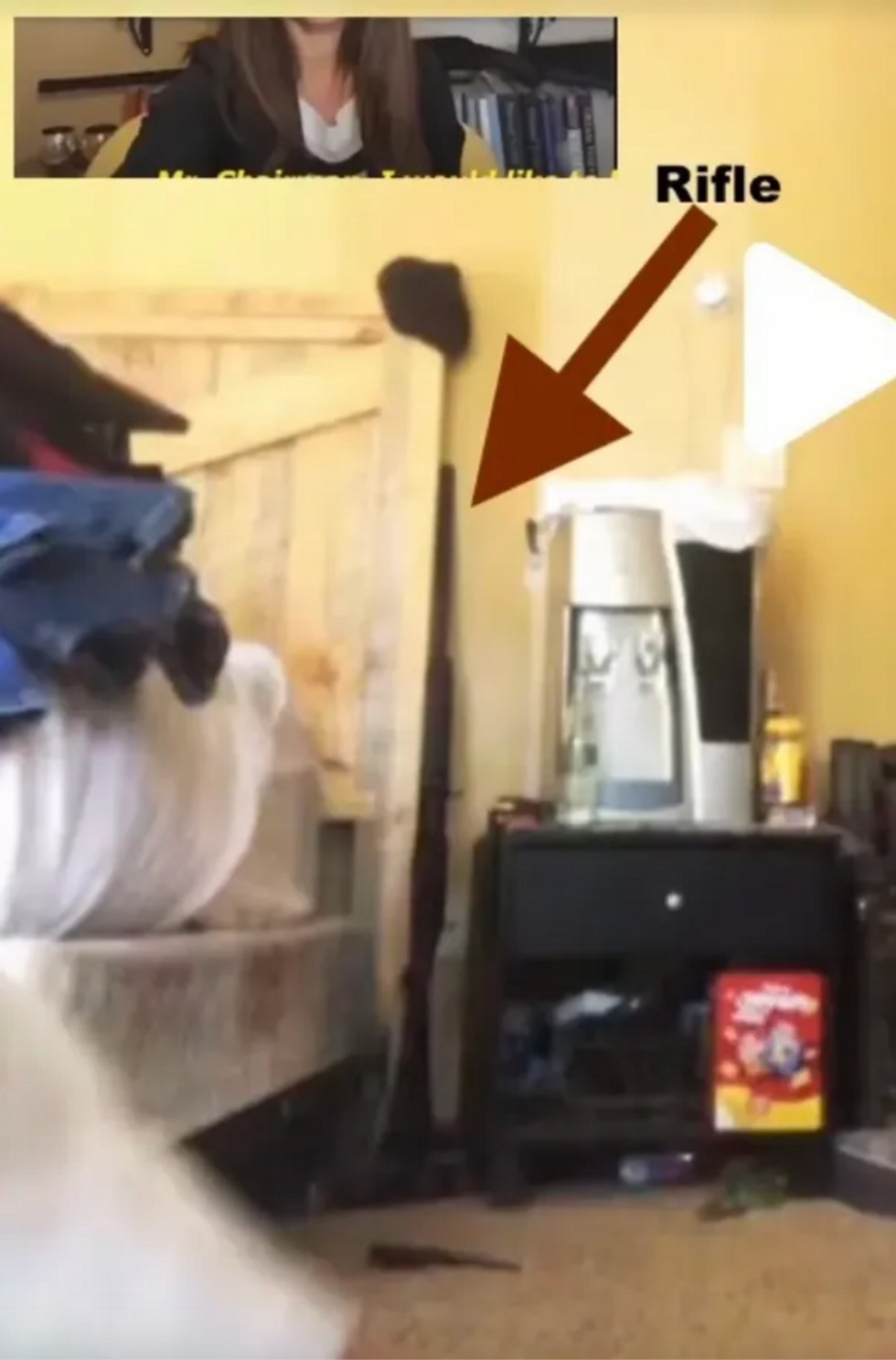 The images were reviewed by Salon, which noted that the bedroom appears to be the same one Boebert used during her February Zoom video call with the House Natural Resources Committee.
During that call, Boebert showed viewers that the room has a bookshelf displaying several high-capacity rifles.
According to Salon, this would appear to violate Colorado state law:
"This would appear to violate a new Colorado state law, under which gun owners are required to store their deadly weapons in a gun safe, with a trigger or cable lock, whenever the owner is aware, or should reasonably be aware, that a 'juvenile or a resident who is ineligible to possess a firearm can gain access to the firearm."
Boebert––and her parenting––are being harshly criticized.
Boebert has previously claimed to be a "responsible gun owner."
She and her husband own Shooters Grill, a restaurant in Rifle, Colorado, where staff members are encouraged to openly carry firearms.
Boebert previously made headlines for refusing to abide by a House rule that states lawmakers who refuse to walk through metal detectors installed outside the House chamber following the January 6 siege of the United States Capitol will be fined $5,000 for their first offense and $10,000 for any subsequent offense.
She previously attempted to circumvent the policy by bringing her gun onto the House floor.