Baby Yoda is the best thing to come out of the past few months with the release of Disney+.
He's been dubbed the "cutest thing in the Star Wars universe," and if you've seen The Mandalorian, you know just how adorable the little bébé is.
---
In fact, he's so popular that he may, somehow, be causing Laura Dern to hallucinate.
Dern, at a red carpet event in New York, in no uncertain terms, stated that she thinks she saw Baby Yoda at a "basketball game," a statement which was met with several seconds of silence and confusion, as even Dern herself had to fully process what she'd just said.
Laura Dern, who had a role in Star Wars Episode VIII: The Last Jedi, seems to have no idea how or why this may have happened but seemed steadfastly convinced of its truth.
And thanks to this statement, there is an entire new sub-genre of Baby Yoda memes.
Baby Yoda may single handedly revitalize the sales of Star Wars merchandise, once it becomes available.
We have yet to see in the series if the Baby Yoda can play sports, but presumably basketball isn't much of a thing in the Star Wars universe.
The Mandalorian airs new episodes on Disney+ every Friday, and every new episode brings more chances to love the little Baby Yoda that has taken the internet by storm.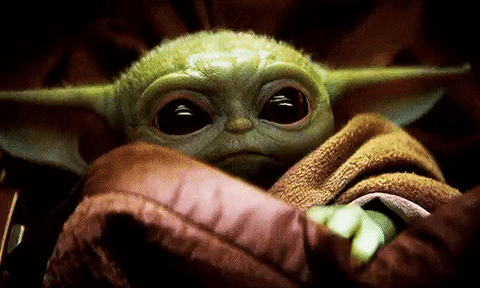 Giphy
I mean, come on.
Look at that face.
If you or someone on your gift list fell under the Baby Yoda spell, this mug is available here.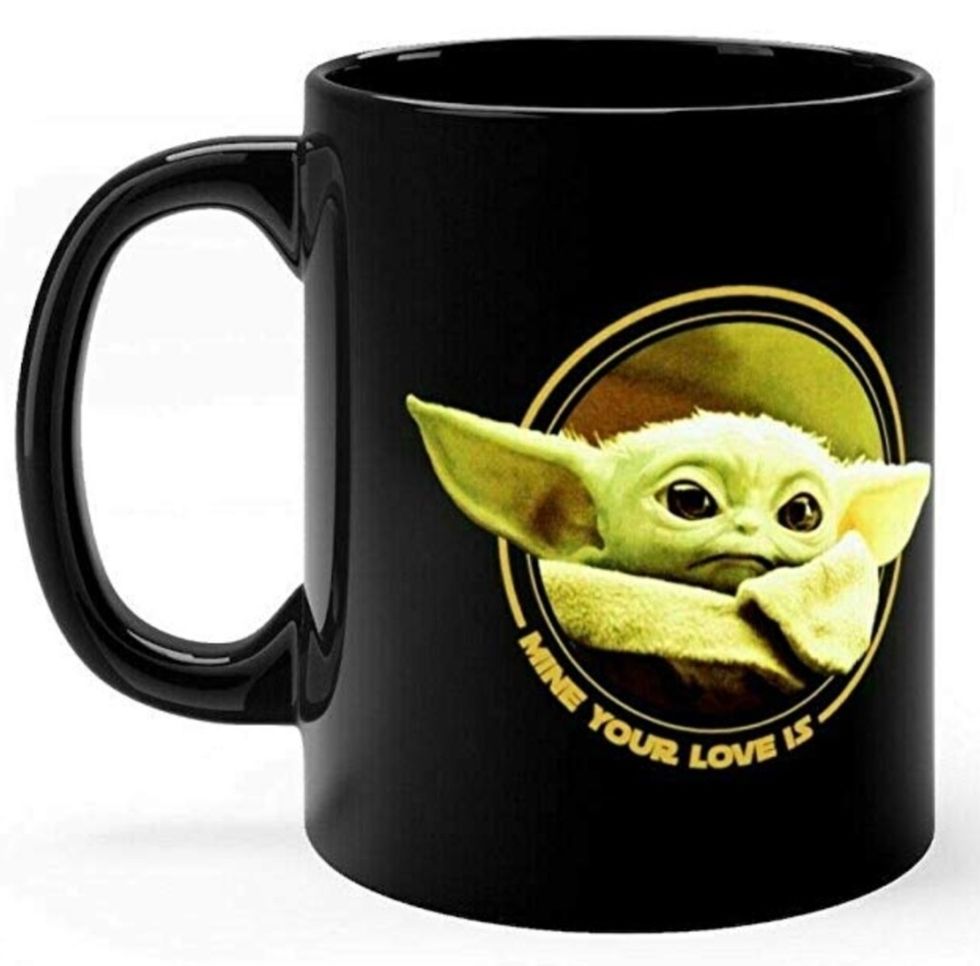 "Mine Your Love Is"Amazon