It's no secret that Stormi Webster was born into a massive amount of privilege—Kylie Jenner, her mother, gained fame on Keeping Up With The Kardashians and her father, Travis Scott, is a successful rapper.
But Kris Jenner really put that privilege on blast when she debuted Stormi's early Christmas present.
---
Stormi's gift was a playhouse. But not what you'd expect—this playhouse is more HOUSE than play.
This gigantic playhouse also has a gigantic interior and a patio, where Stormi could probably host a dinner party for all of her miniature friends.
It was also recorded that Stormi straight up thought her surprise was going to be a Burkin.
Many are reeling at the wealth and the fact that a toddler has a better home than any of us can ostensibly afford.
And many are noting that they feel the gesture is distasteful.
The display of wealth is inspiring a multitude of reactions. The playhouse certainly is gigantic, and hopefully Stormi will enjoy it.
Hopefully as well, she will come to appreciate just how much that playhouse can be to someone who has less privilege.
If you don't have Kardashian Kash, you can get this ALPIKA Kids Toys Play Tent with windows and quick setup here.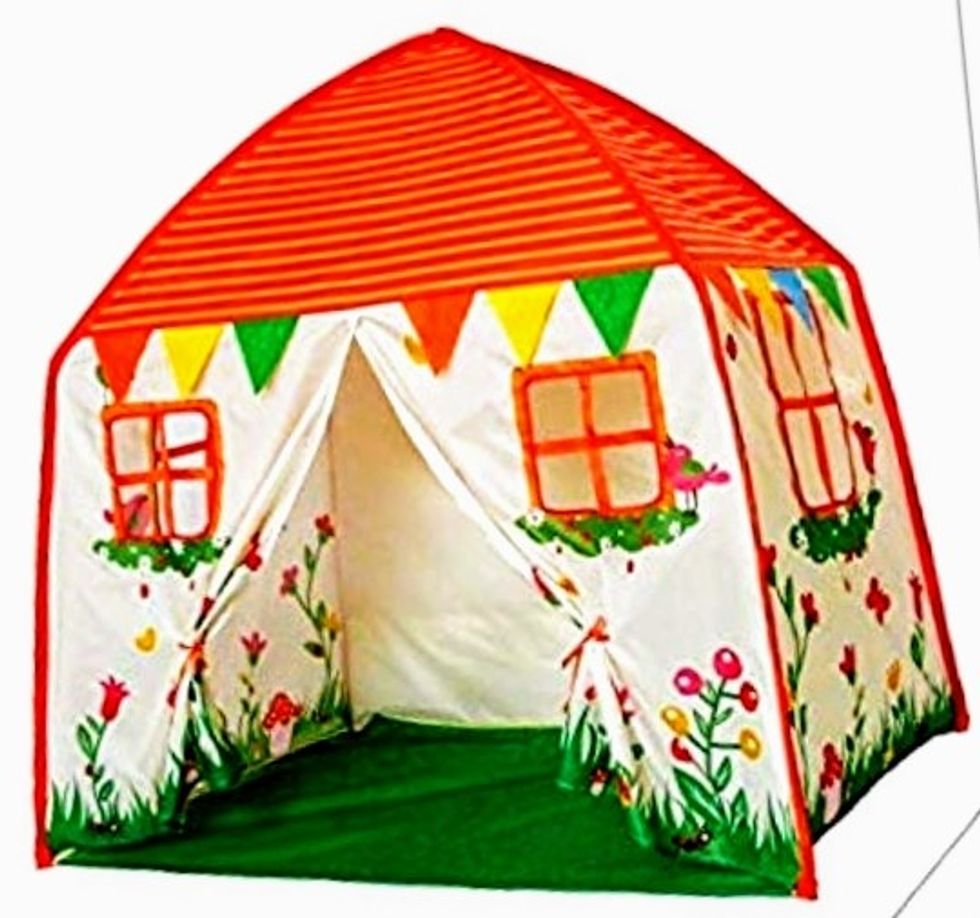 Amazon