Actress Kate Beckinsale isn't taking any trolling over her teenager daughter, even when her teenage daughter is herself. Confused? So was Kate.
---
Beckinsale took to Instagram to share a video showing her rocking out at an Adam Ant concert for her birthday celebration, but one fan took issue for all the wrong reasons.
Ben_84x thought Beckinsale's daughter shouldn't be out dancing around, and posted a message to let her know.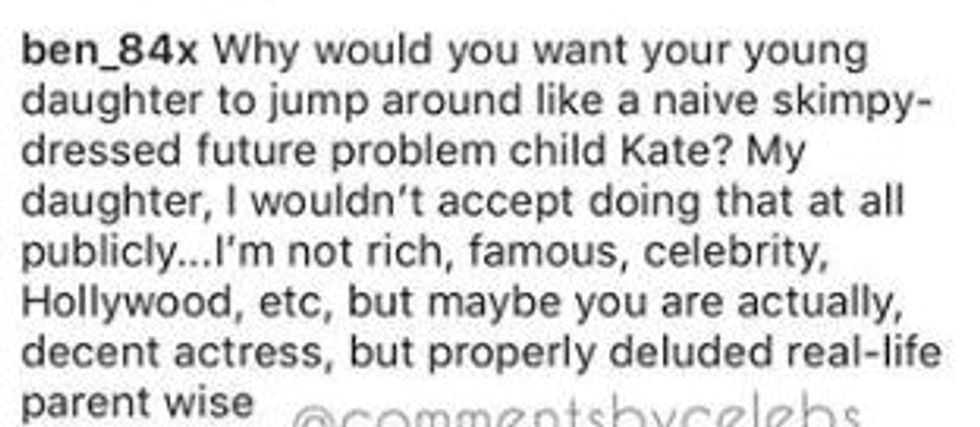 Instagram
Kate wasn't about to let anyone tell her how to parent.

Instagram
But it turns out Ben had it all wrong and caused some confusion.

Instagram

Instagram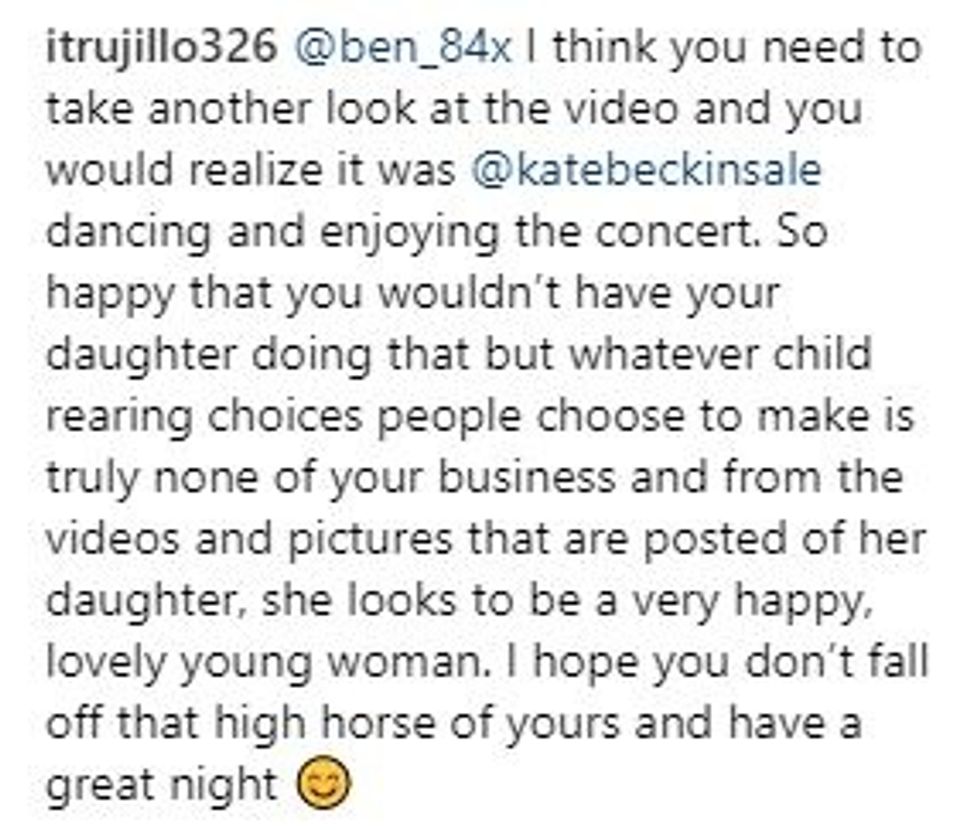 Instagram
Eventually Beckinsale caught on and realized the person Ben was talking about was her.

Instagram
Twitter was quick to point out that it's quite the compliment to be confused with your daughter.
We wish Beckinsale the happiest of birthdays in "skimpy" clothes or not.