When Hunter Anderson and his girlfriend drove home last weekend from Frankfort to Danville, Kentucky, the avid fisherman seized an opportunity to look for some goldfish or koi fish when they stopped by a private pond in Boyle County.
Little did he know he would reel in a 20-pounder that appeared to be a massive mutant goldfish.
"There's no faking that kind of fish," he told WKYT News. And he took pictures to prove it.
"It was crazy."
---
Anderson's sister, Cassie, posted the picture on Facebook, convincing her friends that the photo wasn't something from National Geographic. "It is not a stolen image or edited photo!"
"This is my brother!! Who is holding what could possibly be.... that pet goldfish we flushed when I was 9!!! I swear, I thought you were dead bubbles!!!"
She jokingly reminded people never to flush your pets down the pipes, otherwise, they'll wind up ending in a random pond looking like this scaly wonder.

So how did he manage to snag this slimy monster?

"Believe it or not, we ate at Lee's earlier in the day, and I took a piece of a Lee's biscuit and put it on a hook, threw it out there and that fish ate it," Anderson told the CBS affiliate.
That's some seriously delicious biscuit.

Under his father's guidance, Anderson learned how to fish as a child, from the moment he was able to hold a rod and reel. Since honing his skills, he's competed in fishing tournaments and was a member of Eastern Kentucky University's bass fishing team at one point.
Instead of turning his catch into a side show moment, he released his new friend back into the water after the photo op and watched it swim away.


Cassie Anderson/Facebook
It was a wise choice.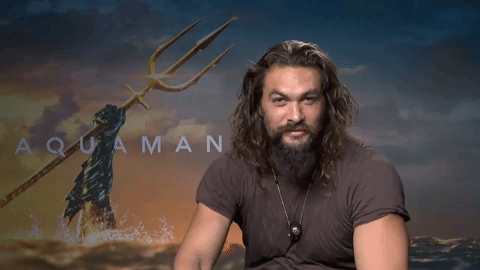 media0.giphy.com
Anderson did not want to determine the fish's fate that day.

"What am I going to do with it really? I thought it deserved to swim another day."
"I guess people have just never seen anything like it. I know I haven't."
Cassie's post reeled in 1.4K likes so far.

Cassie Anderson/Facebook

Cassie Anderson/Facebook

Cassie Anderson/Facebook
She also got a good ribbing in the comments for thinking toilet water flushes out to ponds.

Cassie Anderson/Facebook
But she was a good sport about it and laughed it off.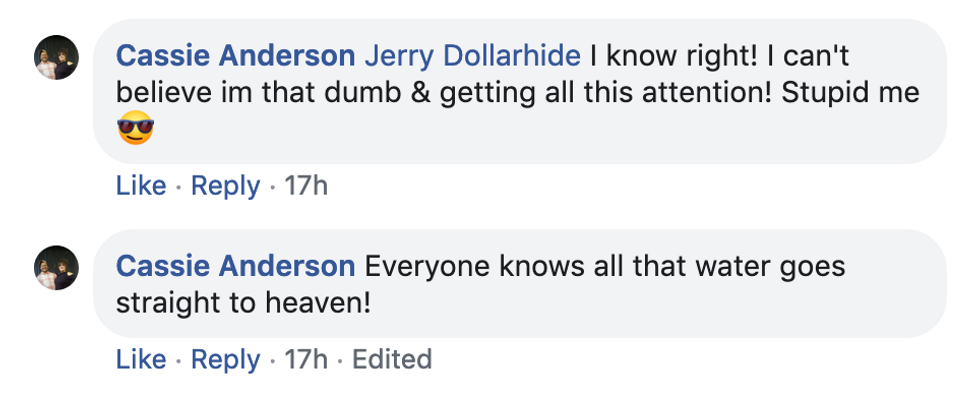 Cassie Anderson/Facebook

Cassie Anderson/Facebook
So what was the verdict on the species?

Cassie Anderson/Facebook

Cassie Anderson/Facebook
Whatever it was, it went on to live another day (and hopefully more) and didn't wind up on someone's plate. While the freshwater fish is considered part of the Cypriniformes order and is edible, I prefer the ones from Pepperidge Farm, anyway.