Pandemics have a distinct historical tendency to spark extraordinary creativity.
The 1918 flu pandemic begat "Roaring 20s" art deco glitz and jazz splendor. The Black Death gave way to one of the single most important creative and intellectual waves of all time, the Renaissance.
---
And now, our current pandemic has inspired what is arguably the most important artistic work in years. A little girl's song about buttholes has taken the internet—and soon, no doubt, the Billboard charts—by storm.
This stroke of musical genius comes to us via writer Lisa Rieffel-Dunn's eight-year-old daughter Jolee, who came up with an absolute banger that tackles the age-old question:
"I Wonder What's Inside Your Butthole"
Hit it, Jolee!
Yes Jolee, give us the bops!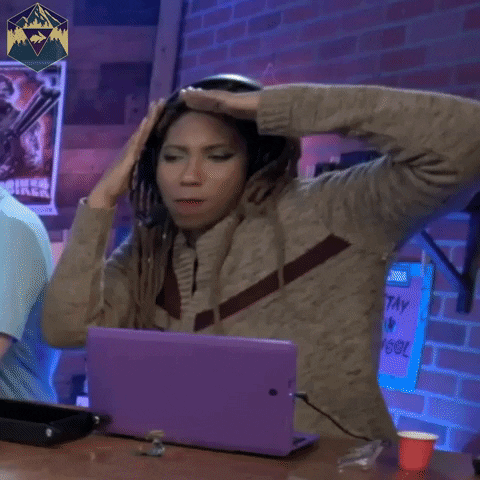 Sing Dungeons And Dragons GIF by Hyper RPGGiphy
Truly, who among us hasn't wondered if there are aliens in our buttholes—especially since the government recently confirmed the existence of UFOs. Was this, perhaps, what inspired Jolee's musical query?
No, it turns out, like most geniuses, her inspiration was much more pedestrian, as her mom told Buzzfeed:
"If I recall correctly, this song was a stall tactic–type diversion to attempt staying up later..."
"Jolee has always been super performative and the funniest person I have ever known. She is always making up songs, and lyrics are her strong suit."
That seems like a wild understatement. Give the girl a songwriting Grammy yesterday.
Her little ditty has gone mega viral on Twitter, where her performance has been viewed over seven million times as of this writing. Your fave could never!
It's such a jam that it's already inspired a remix, which is itself going viral.
And to say that Jolee's talent has struck a chord is saying the least.
So there you have it—we're witnessing history being made. Someday, historians will look back on the Great Pandemic of 2020 and will watch Jolee's butthole song with astonished appreciation for one little girl's indomitable creative spirit.
Let your creativity flow folks.
Get 100 Singalong Songs For Kids is available here.