Getting cheated on, according to those who've been there, can be considered "less than ideal." Honestly, it's the worst kind of pain you could experience. Nothing like putting your trust in someone only for them to betray you and firmly establish your lack of faith in humanity. However, surely there must be a good reason for their infidelity, right?...Right?
---
Reddit user, u/Tom1316155555, wanted to hear the most ridiculous reasons you've been given for why your significant other cheated on you when they asked:
What's the dumbest excuse your girlfriend/boyfriend has used for cheating on you?
Should've Left A Note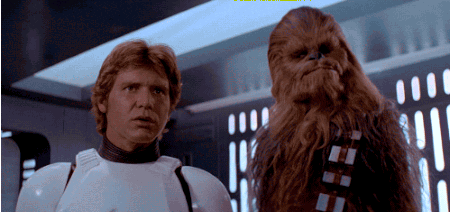 Giphy
"Remember when we talked about having an open relationship"
No I don't remember that...... at all
Reminds me of the time I was in an open relationship. I just didn't know I was in an open relationship.
There's Always Hope?
"I didn't think you'd find out."
We had been together for 8 years, married for 3 months and had a young child together when this happened. We are no longer married.
How Can You Not See This Is Your Fault?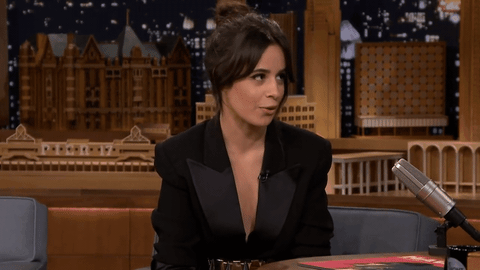 Giphy
I caught her cheating on me with someone I knew. Someone I kinda figured she was seeing behind my back and had brought it up to her before.
Her defense was accusing me of being jealous so apparently I made her do it. Me being right is somehow my fault? I just...what.
Classic manipulation. It's always your fault, even when they get caught red handed.
Eye For An Eye Leaves Everyone Blind
"I thought you were cheating on me, so I got revenge!"
And it fixed things how?
Made my decision in dumping her much easier and my quality of life improved
Oh, She Got Him The Greatest Gift Of All
"It was his birthday" I sh-t you not.
But she didn't get him a gift
...Did You Pass The Test?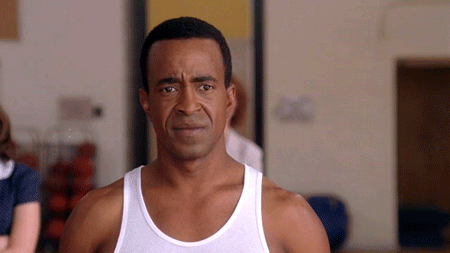 Giphy
"I was testing you to see if you'd stay loyal even if I cheated."
Short answer? Nope.
Long answer? NOOOOOOOOOOOOPE.
Seems Like You're Creating Your Own Awful Life
Not anyone I've dated, but a former coworker.
She'd cheat on her BF around twice a month it seemed. She'd go out with a friend to the bars, f-ck some random guy in his car, and then tell us about it at work.
Her justification: "What am I supposed to do? I'm horny and my BF isn't there. That's his fault."
She was a trash-person, so I didn't care enough to engage. But, one of the older women we worked with asked, "well, did you invite him out to the bar with you?"
Her response? "f-ck no - its a girls-night-out"
Not Sure This Is What Emily Dickinson Meant
When I caught him he he referred to a poem that I shared with him a few months prior. He said " remember 'the great, blue sky of unspecified desire' ? Remember when I agreed with that line"?
He thought we agreed to sleep with other people........ because poetry.
Edit: For everyone asking here is the poem: "How will you know the difficulties of being human, if you're always flying off to blue perfection? Where will you plant your grief-seeds? We need ground to scrape and hoe, not the sky of unspecified desire." - Rumi Yeah....I still can't see how he got ' open relationship' out this.
Information That Could Have Been Brought To My Attention YESTERDAY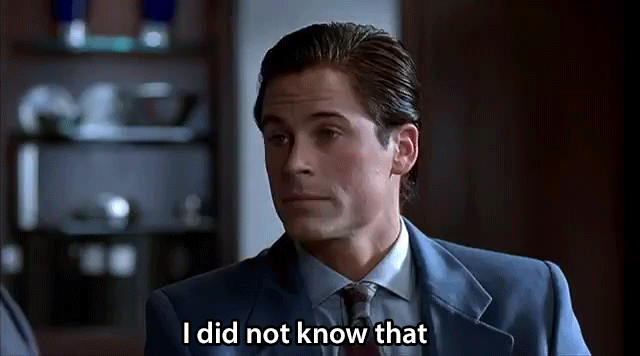 Giphy
"I've cheated with everyone I've ever been in a relationship with"
Why would you not tell me that before we got into a relationship??
...Ew.
My friend from college was fooling around during a party and his girlfriend heard it was happening, so she ran to his room and nearly broke the door down. He was busted red-handed, naked with the other girl.
In his drunken stupor, he grabbed his flaccid d-ck, waved it at his girlfriend and said, "Baby, it doesn't mean anything to me, my d-ck's not even hard!"