It can't be easy being constantly hounded by the press when you're a celebrity, but Emma Thompson seems to be taking it all in stride.
---
The Oscar-winning actress was recently spotted by the paparazzi strolling home from a London pub with pal Hannah Gadsby, the Australian comedian who shot to fame after her critically-acclaimed comedy special Nanette came to Netflix in 2018.
But instead of playing it cool, the pair decided to ham it up for the cameras, showing off their sick dance moves.
As if we needed a reason to love Emma Thompson and Hannah Gadbsy even more.
They are truly #FriendshipGoals.
We smell a buddy comedy in the works.
Some people pointed out that the newspaper referred to Gadbsy as simply "Emma's friend."
Rude.
Not that we'd complain, tbh.
Who wouldn't want the title "Emma Thompson's friend"?
And if you're wondering how the two icons became friends, Gadsby explained to Jimmy Fallon how she accidentally texted Thompson a picture of Chuck Norris (like you do).
The rest is history.
Hannah Gadsby Sent a Legendary First Text to Emma Thompson www.youtube.com
We stan this friendship so hard.
So thank you Emma Thompson and Hannah Gadsby for brightening our day.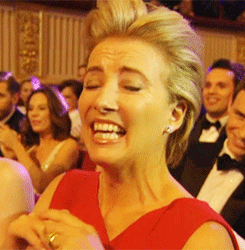 Giphy
You, and your friends, can declare your bond with this shirt, available here.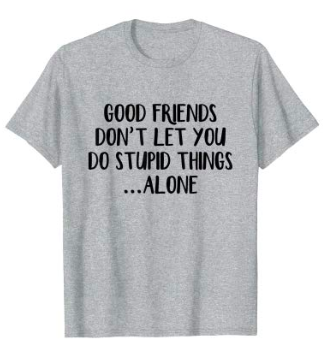 Amazon