Remember the time Donald Trump Jr. tweeted about what he saw was "deplorable?"
We do.
He said it was "being impeached," adding further emphasis with three exclamation points.
---
Don Jr.'s tweet was aimed toward mocking the Clintons during the 2016 presidential election.

He invoked former President Bill Clinton's impeachment in 1998 to respond to then-Democratic presidential candidate Hillary Clinton, whose remark derided his father by saying his supporters belonged in a "basket of deplorables."
Clinton was acquitted on February 12, 1999, since his charges of "high crimes and misdemeanors" over his affair with a White House intern failed to get the required two-thirds majority vote in the Senate.

Now that President Donald Trump became the third president in U.S. history to be impeached, the words of his eldest son are coming back to haunt him.
Twitter had a field day dragging Don Jr. over the three-year-old tweet.
The hits kept coming.
Many touted Trump's impeachment as his first big accomplishment as President.
After all, he is the first President to be impeached in a first term. Clinton and President Andrew Johnson were impeached in their second terms.
Guess Don Jr. didn't see this coming.

We look forward to more comeuppance coming in 2020.

Democrats made a case for the President abusing his power and obstructing Congress after a whistleblower filed a complaint about Trump's phone call urging Ukraine's president to dig up damaging information on Joe Biden and his son, Hunter, to interfere with the 2020 election.
Trump continues to deny any wrongdoing.
Two articles of impeachment were presented to the House of Representatives. The House voted along party lines, but the President was ultimately impeached by the House on Wednesday.

The next stage in the impeachment process will begin in January when a trial will be held in the Senate.

So, who's crying now, Don Jr.?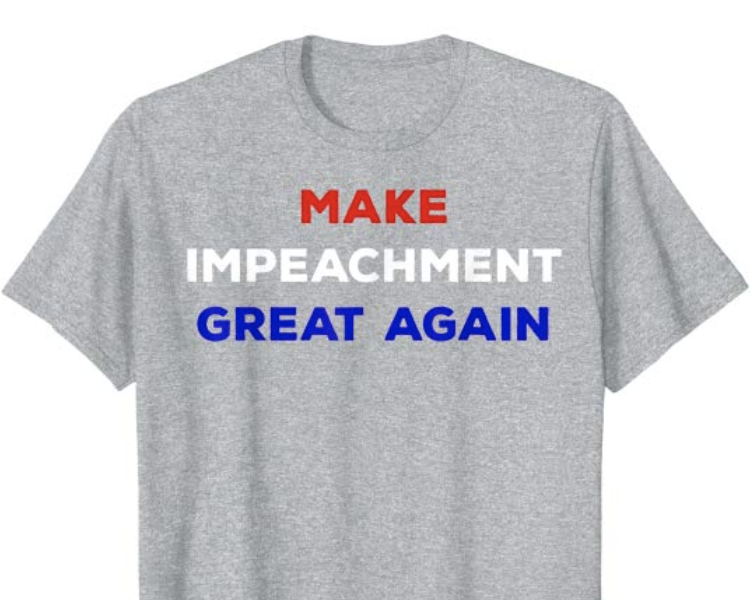 Amazon