The background of an Australian news report had many viewers clutching their crotch after a brutal accident involving a cyclist falling off his bike in an extremely painful way.
A factory in Perth, Australia where the broadcast was taking place was the victim of a large fire and firefighters were still cleaning up. Anne-Marie Leonard of channel 10 News was on the scene for a live update.
Little did Leonard know that right behind her, a much more acute problem was taking place.
You can see the moment here:
Redditors were upset on behalf of the poor guy.
"What are the chances of this happening to him right on tv, perfectly in shot?"-1m4h4x0r309
"When I was 12 I tried doing a stoppy on a mountain bike and I slammed into the handlebars just like that so hard I tore my nuts open. Good times still got a cool scar"-AmTeaky
"Love how it flashes up 'safety concerns' just after it happened. Well played vision mixing guy.."-flyawayreligion
"Bad enough that your mates might giggle at you for whacking his balls, but when it's captured on the news as well, the embarrassment factor went up by a factor of 100."-Towtruck_73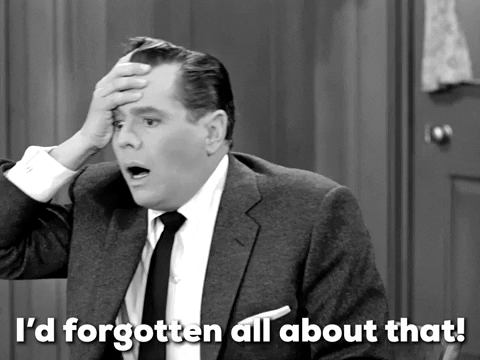 Giphy
Shortly after, the incident itself made Perth local news.
Perth Now reported:

"The moment, which is enough to bring a cold sweat to gents everywhere, unfolded during a news report on Belmont's $10 million factory inferno at the weekend."

"Channel 10 anchor Chris Bath had thrown to reporter Anne-Marie Leonard at the scene when a bike rider cruised across the screen."
"All was well until he appeared to overdo it on the front brake, with the impact throwing him forward onto the frame of his ride—and in the process hitting where you don't want to be hit."
The original poster (OP) on Reddit joked:
"His voice unbroke that day."
A similar event occurred in Santa Monica, California, back in May of this year during a live broadcast about California mask guidance.
A cyclist in the background was seen falling ungracefully off his bike in several painful ways.
The lesson here?
Be absolutely careful while riding your bike, especially near a news camera, or you might end up crotch-first in the handlebars for all the world to see.