Conservatives are once again targeting Target for its Christmas ornaments, igniting fresh criticism over the retailer's decorations this holiday season. Among the range of festive offerings are Santas depicting various ethnicities in wheelchairs and a toy soldier carrying the LGBTQ+ Pride flag while donning a rainbow hat.
@endwokeness shared images of these ornaments on store shelves on X (formerly Twitter), sarcastically praising Target's Christmas collection, prompting backlash from anti-"woke" and anti-LGBTQ+ individuals across social media.
For the political right, "wokeness" or "wokeism" generally refers to a left-leaning perspective that acknowledges the widespread existence of racism, sexism, and other forms of discrimination in American society.
Advocates of this viewpoint assert that addressing these systemic biases requires ongoing vigilance and policies that consider identity and historical disadvantages. However, conservatives often employ the term "wokeism" to criticize a broader spectrum of liberal ideas that they perceive as detrimental to historically privileged groups, meritocracy, and religious freedom.
But now conservatives are calling for another boycott of the retail chain, mirroring a similar action taken in the spring after the store featured Pride month merchandise and transgender-friendly swimwear.
Interestingly, the contentious Pride nutcracker, a subject of conservative discontent this year, has been part of Target's inventory for at least two years.
The absurdity of this situation prompted the account @ChudsOfTikTok to highlight posts from two supposed conservative Christians who claimed Target's Santa figurines are "woke," "demonic," and do not meet "the physical requirements" for a Santa typically depicted as White and overweight in Western media—one even referred to the 1994 Christmas film The Santa Clause as an example of a more appropriate Santa depiction.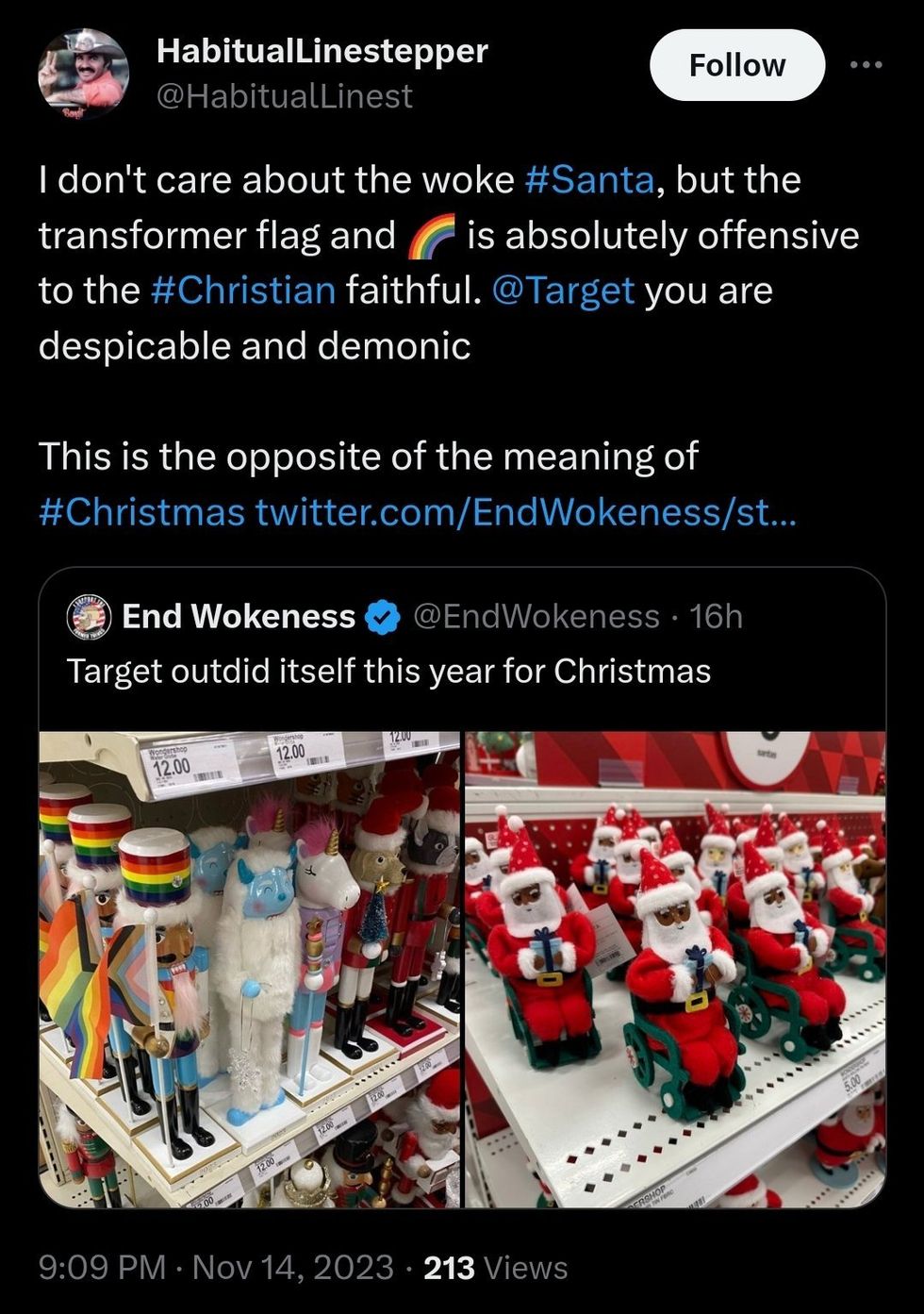 @HabitualLinest/X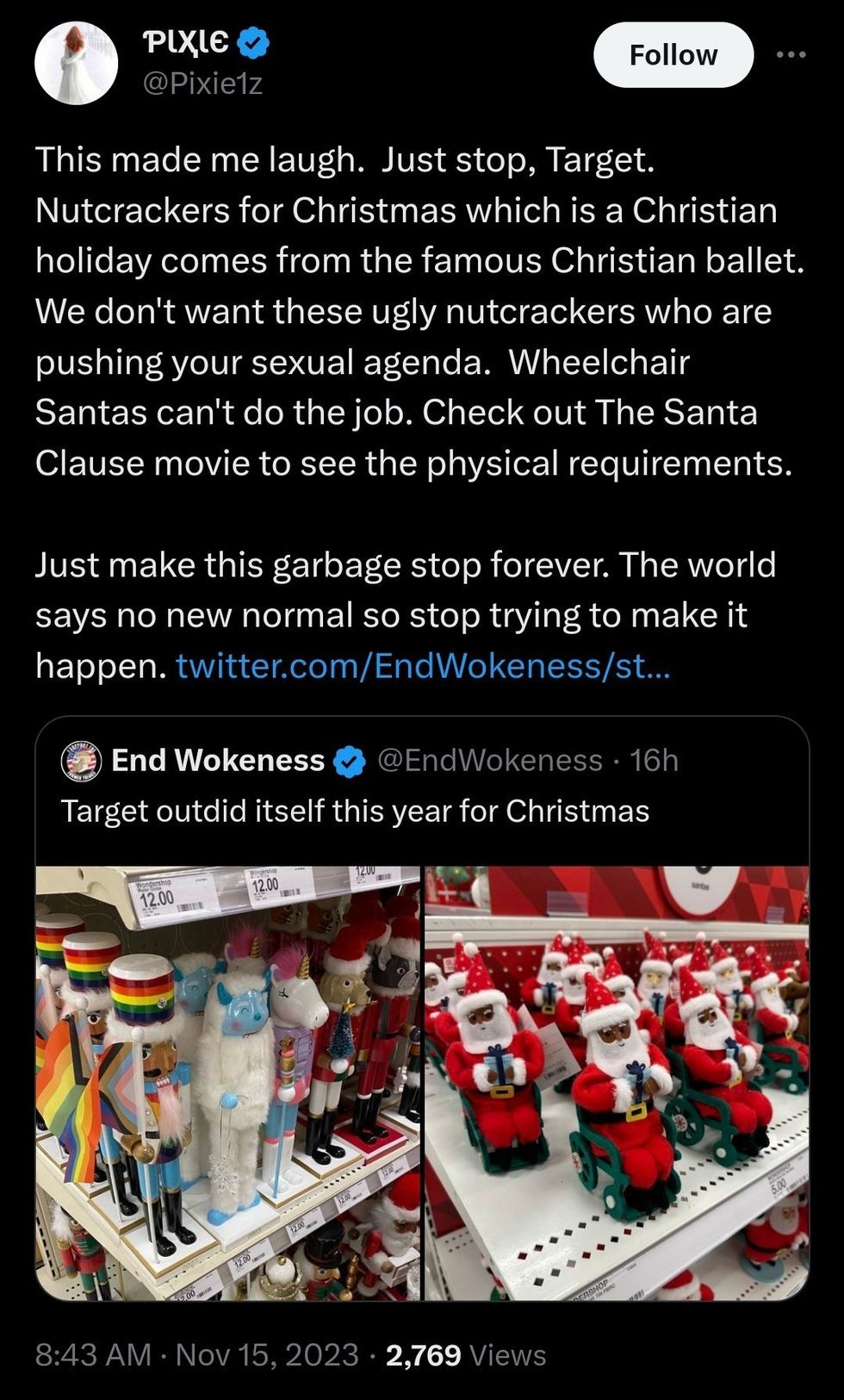 @Pixie1z/X
Many proceeded to mock the latest faux conservative outrage about the so-called "War on Christmas."

Target faced criticism earlier in the year from conservative groups for its Pride Month items, which later triggered backlash from liberals after the store shifted much of its Pride merchandise and displays to less visible areas in response to the initial conservative outcry.
CEO Brian Cornell revealed this month that Target employees felt unsafe due to confrontations with conservatives visiting the stores. He highlighted incidents of aggressive behavior, merchandise destruction, and disruptions caused by certain individuals, some even threatening to set products on fire.