The massive spread began from a single source.
One became two, two became four and not long after, things passed the 100 mark.
There are new cases every single day.
---
We don't mean cases of COVID-19—we mean coronavirus themed porn.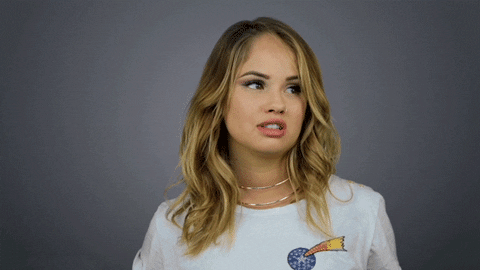 Giphy
Coronavirus-themed porn videos are kicking around the internet now and making "viral" a more apt description for internet dynamics than ever before. Porn videos seem to thrive on the innovative use of a theme or fetish.
In 2020, it is no longer noteworthy or even that provocative to produce a video that simply features sex. Viewers chase ever-increasing novelty as they navigate a sea of smut.
Costumes, props and power dynamics are tapped into every single day.
Evidently, the Coronavirus, having spread to over 90,000 people around the world and killing over 3,000, is a treasure trove of untapped scenarios, costumes and environments.
The outbreak of Coronavirus-themed porn videos on popular sites like Pornhub and xHamster provides the ultimate proof of existence for internet "Rule 34": "if it exists, there is porn for it."
Never have surgical masks been more inhibiting.
2020 is bananas. It's only March and now we have to walk around knowing this is going on.
Vice, who did some primary research on both pornography sites, found that a search for "coronavirus" on Pornhub.com returned over 100 videos.
The news outlet shared some video titles they came across:
"Bodycam Footage (CDC Agent) Investigates Deserted Wuhan"
That video ends with the hazmat-suited explorer being mounted by a woman in a hospital gown.
"TSA AGENT DETAINS WOMAN SUSPECTED OF CORONAVIRUS"
No further description is necessary for that one.
The creators of that "Deserted Wuhan" flick, who have made a few others themed around the outbreak and its unique dystopian aphrodesiac qualities, provided Vice with some elaboration about their new productions.
The male performer broke it down:
"I think people are attracted to COVID-19 themed porn the same way people who are scared of their shadow are attached to horror movies: We are all searching for things that make us come alive."
"COVID-19 is something that brings fear and mystery to pretty much everyone in the world right now... You need to be able to feel something, and what better way to make you feel something than the global crisis we are all in right now."
Despite that thoughtful approach, Twitter is baffled by this whole thing.
Some responses just couldn't pass up the pun opportunities.
As COVID-19 spreads across the globe at alarming rates, we're reminded that even among catastrophe and globally agreed upon terror, people are going to set aside some time to get freaky on the internet.