When Emily Clow was looking for a job online, a position as Marketing Coordinator with the company Kickass Masterminds seemed ideal.
The company was woman owned and founded with a stated philosophy that appealed to Clow.
---
The company, founded by Sara Christensen, touted being rebellious and self-confident on all its literature and founder bios.
According to a recent podcast appearance on The Pitch Queen:
"Sara Christensen is the feisty founder of Kickass Masterminds. She's been a successful business owner for more than 20 years, starting and running five of her own profitable companies. Her largest business was producing revenue of $10 million per year and had 75 full-time employees when she sold it."
"She's also owned a Marketing Communications Firm, a Jewelry Design Studio and a Wellness Business.
Before devoting her work full-time to her own businesses, Sara worked as the Head of Marketing and Business Development for several dot-com and high-tech companies. She's also a best-selling author and keynote speaker."
Sounds like a pretty empowering place for a young woman to work, right?
Clow completed the first part of the application process on the job search website Indeed. Shortly after, the company sent her the next step in the application process.
After completing that portion, Clow said she was sent the message:
"following their [Kickass Masterminds'] Instagram gives applicants an advantage over other applicants."
So Clow decided to follow the advice and headed to Kickass Masterminds Instagram account and saw... herself. At this point, Clow had simply applied for a job with the company about 1-2 hours prior.
So she was shocked to see one of her Instagram photos in the stories for Kickass Marketing.
Clow is an athletic, fit young woman in a hot climate. So she's not wearing mu-mus on her Instagram account.
But was this necessary from a company she just applied to work for?
@emilyeclow/Twitter
But Clow "shared" her social media with Kickass Masterminds at their request by following them. It wasn't something on her resume or included in her application.
So was Kickass Masterminds' message about following them just a way to access potential employees' Instagram to shame them online? It certainly looked that way, when they pulled a photo from June for an application filed in October.
Clow then shared the company bio from LinkedIn.
It didn't appear to match the company's behavior.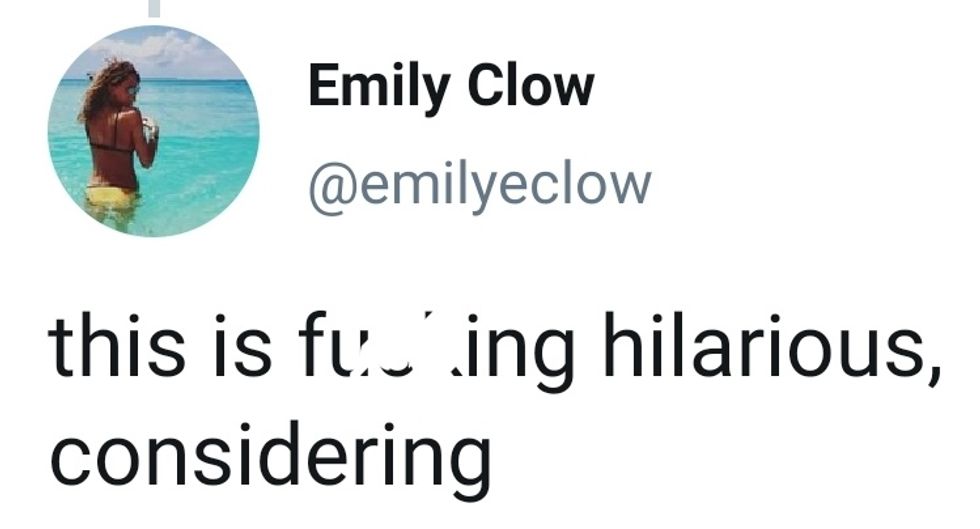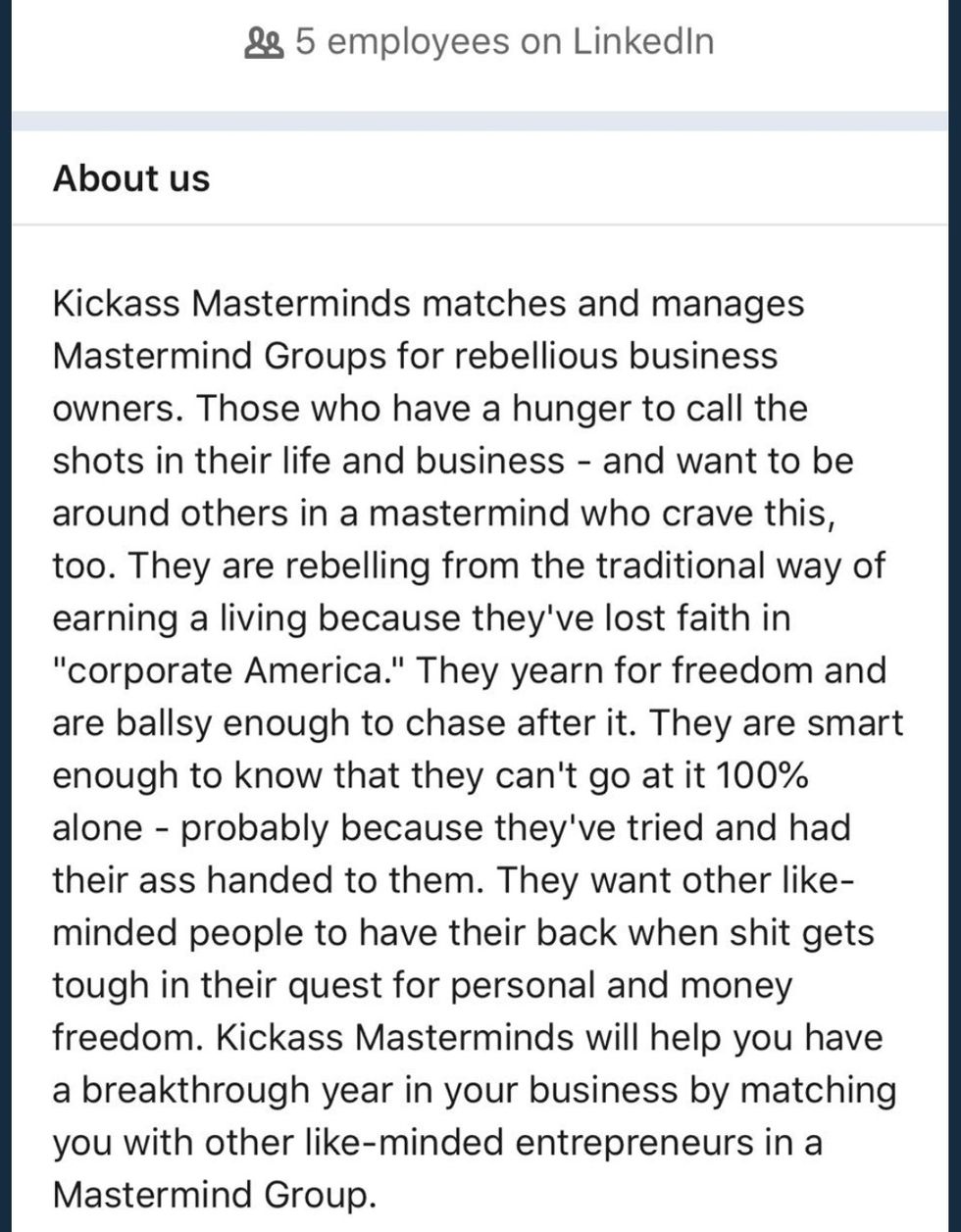 @@emilyeclow/Twitter
After Clow's post on Twitter—and before the company's official Instagram account was made private—some people found the wholesome, professional content there and shared it.
Like this social media post of founder Sara Christensen.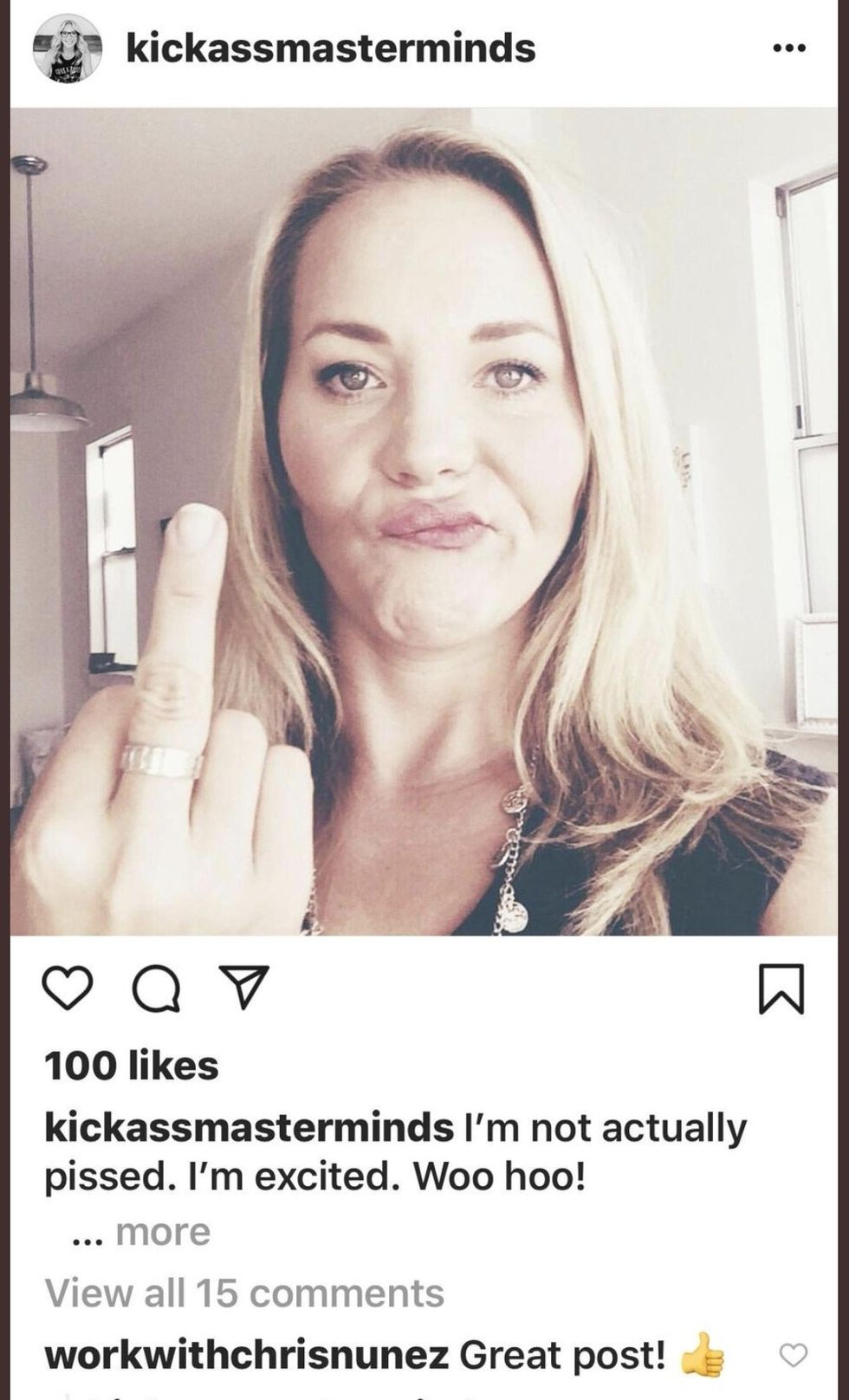 @kickassmasterminds/Twitter
Clow told Rachel Varina of Betches:
"I was shocked to see an employer I was intrigued by and hoping to at least interview with would shame me so publicly through their company Instagram."
"It took me a while to read the captions of the story fully."
"It made me feel as if they were judging my bikini pics and comparing it to my work ethic, which they hadn't even discussed with me or past employers at this time."
So, what to do when a company you don't work for decides to publicly shame you?
Clow reached out to Kickass Masterminds.
"I sat on the decision to reach out for a bit, but I did eventually stating how I had archived the picture, along with an 'I appreciate the advice' message."
"I sent an email shortly after my first DM to the company saying how I recently applied to the Marketing Coordinator position. I attached my resume and cover letter for their convenience, acknowledged that they were going through applications, and said how I hoped to hear from them soon in regard to the position."
"At the end of the email, I stated, 'PS — Please take down the picture of me from your Instagram story. Thank you for understanding'."
Clow has since decided to restore the photo she archived to her Instagram account in light of the response and reactions she received from Kickass Masterminds.
She shared the follow up DMs with the company.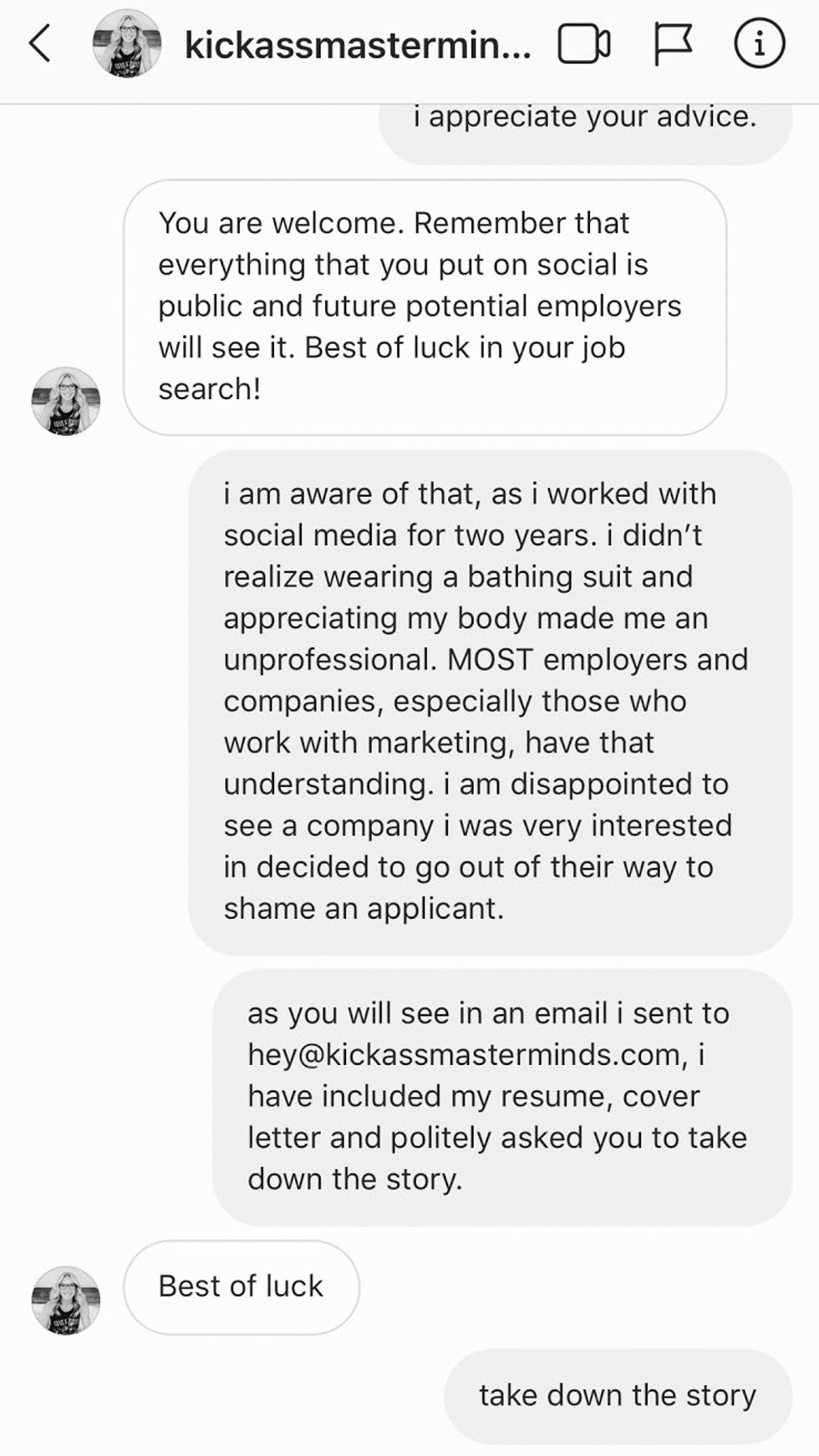 Emily Clow
Clow asked the company to remove the post featuring her photo. She received only a response of "Best of luck" so she asked again.
So Kickass Masterminds blocked her.
Clow told Betches:
"I posted a personal story tagging the company and calling out their behavior on my personal Instagram and Twitter after they blocked me."
@clowd_nine/Instagram
After still no response from Kickass Masterminds or their founder, Sara Christensen—the professional with her middle finger extended on the company's official Instagram, Clow reached out to the Twitter account @SheRatesDogs. Run by @michaelaokla, the account calls out bad behavior.
In response, Kickass Masterminds deleted Clow's photo, made their Instagram private, put their website on "maintenance" mode and deleted the job listing on Indeed.
Within 2 hours.
All they needed to do was take down Clow's photo. Or better yet, how about not shaming young women for wearing swimsuits in pools in the summer?
The film Horrible Bosses is available here.
******
Have you listened to the first season of George Takei's podcast, 'Oh Myyy Pod!'?
In season one we explored the racially charged videos that have taken the internet by storm.
We're hard at work on season two so be sure to subscribe here so you don't miss it when it goes live.
Here's one of our favorite episodes from season one. Enjoy!