Actor Cole Sprouse had fans' eyes popping out of their heads with a hilarious NSFW photo of his butt on Instagram.
But it wasn't just any photo of his butt. It was, shall we say, an enhanced version of his backside that was anything but what you'd expect.
We can't show you the fully monty (this is a family website!), but you can see the full version here—and it is definitely worth the deeply awkward laughs it will provide.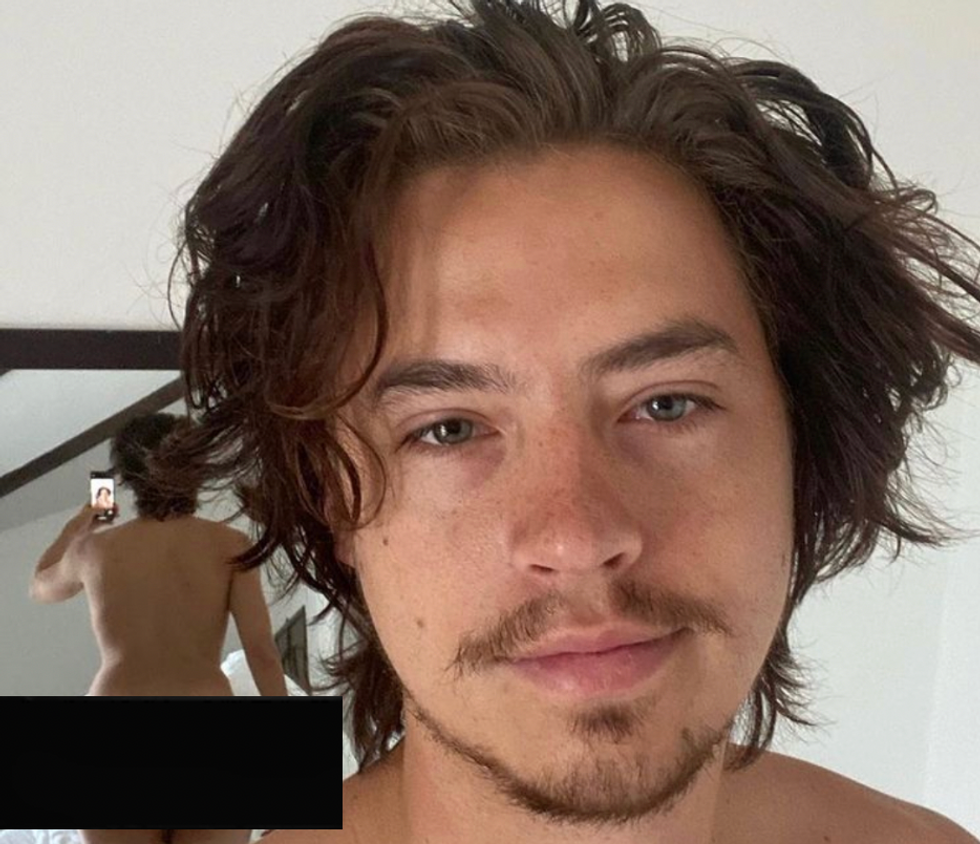 @colesprouse/Instagram
The BBL has never looked quite so luscious. This is Kardashian-level work!
Of course, it was all just a cheeky (sorry) Photoshop. But the star definitely caught people's attention—including, presumably, the publicity team he shouted out in his caption.
It read:
"Good morning to my publicity team"
Not sure they needed the shout-out, there's no way they didn't notice this bizarro-world butt shot.
Sprouse has become known among his fans for posting tongue-in-cheek content on Instagram, including a whole second Instagram account dedicated solely to photos of fans trying to take creepshots of him.
But tongue-in-butt-cheek is a whole new chapter for the star, who plays Jughead Jones on the Archie Comics-meets-vampires series Riverdale.
The show recently announced its upcoming seventh season will be its last, so perhaps this is Sprouse's way of going out with a crack—er, a bang, rather.
Whatever the case, Sprouse's celebrity friends on Instagram were absolutely loving this tribute to his backside.










Though no date has been set for Riverdale's final season, it has been announced the final episodes will air midseason next year.
It's sixth season is airing currently.
No word on whether it will include more glimpses of Sprouse's BBL.