CNN fact-checker Daniel Dale's skills were put to the test on Wednesday night as President Trump held a campaign rally in Louisiana.
---
Dale went viral earlier this year for pinpointing that a telltale sign that Trump was about to lie was "if he tells a story in which someone calls him 'sir.'"
Giving a play-by-play on Twitter, Dale started out optimistic that he would be up to the task of fact-checking Trump's claims in real time.
Soon Trump launched into his now-familiar talking points:
"evil" Democrats and "crooked" Hillary Clinton, the impeachment probe, the Ukraine scandal, and, of course, the "fake news media."
Not long into the speech, Dale was struggling to keep up, admitting:
"He is saying false/misleading/bizarre things in rapid succession, faster than I can type."
Dale came up with some other notable fact-checks about auto insurance, the economy and healthcare during the remainder of Trump's speech.
Trump even told one of his signature "sir" stories.
By the time the speech ended a little over an hour later, Dale had racked up a thread of 37 tweets.
No small feat.

Twitter was certainly impressed and, frankly, appalled at the same time.
Dale took one for the team.
And it was much appreciated.

Time to mentally prepare for the next one.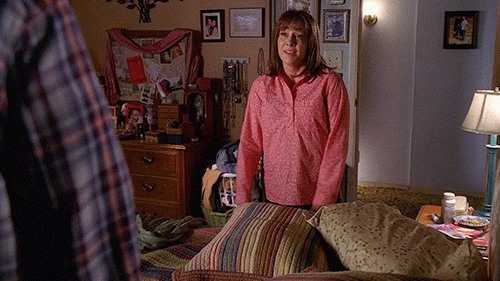 Giphy
If you really want to watch Trump's full speech, you can watch it below.
Godspeed.
The book Gaslighting America: Why We Love It When Trump Lies To Us is available here.