Social boundaries are one of those things that people really, reaaaaaally, don't like you messing with.
That visceral and near-universal discomfort with what's often benign—like sitting next to someone—is part of why trolls love toying with them so much.
Video posted by TikTok user @airlk illustrates that point perfectly.
The act itself, buying a movie ticket and sitting in your assigned seat, is a commonplace thing. The way it was done has people calling it their worst nightmare.
The brief video is a shot of a computer screen showing an almost entirely empty seating chart for a screening of Spider-Man: No Way Home. We say almost entirely empty because one seat—in a far corner away from the majority of the seats—has been purchased.
"This is What Falling in Love Feels Like" by JVKE plays as text over the clip reads:
"This person's watching Spider-Man alone in a corner. I think they need a friend"
And the TikToker did the unthinkable—according to introverts—and purchased a ticket directly next to that seat.

Which cued chaos in the comments section.
People react pretty passionately when they feel like social boundaries are being violated; and when they think those boundaries SHOULD be challenged.

Most commenters were pretty solidly against the move.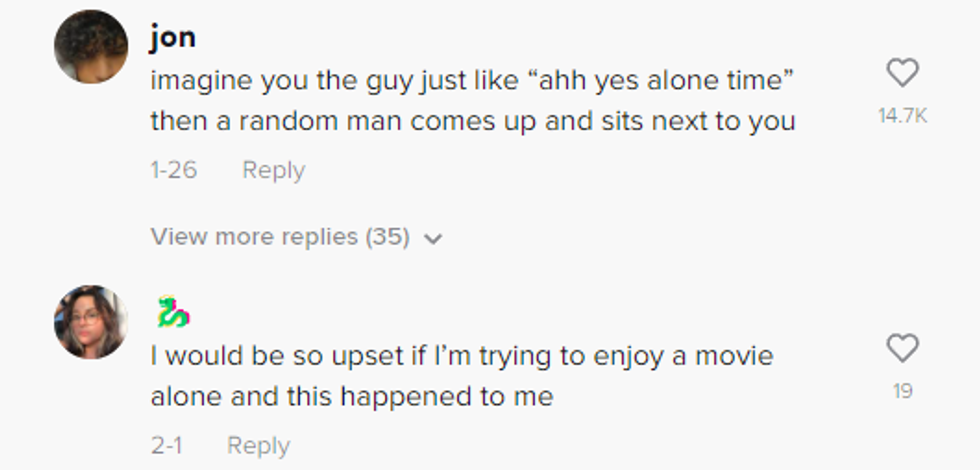 @airlk/TikTok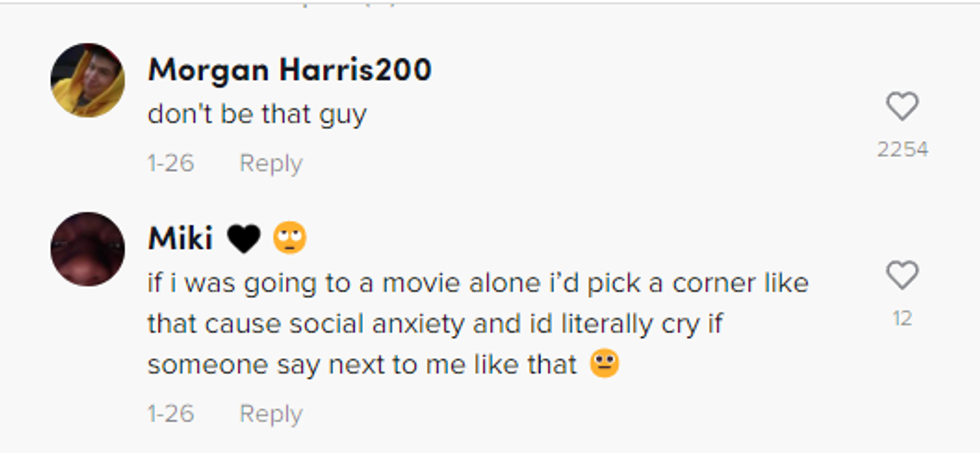 @airlk/TikTok

@airlk/TikTok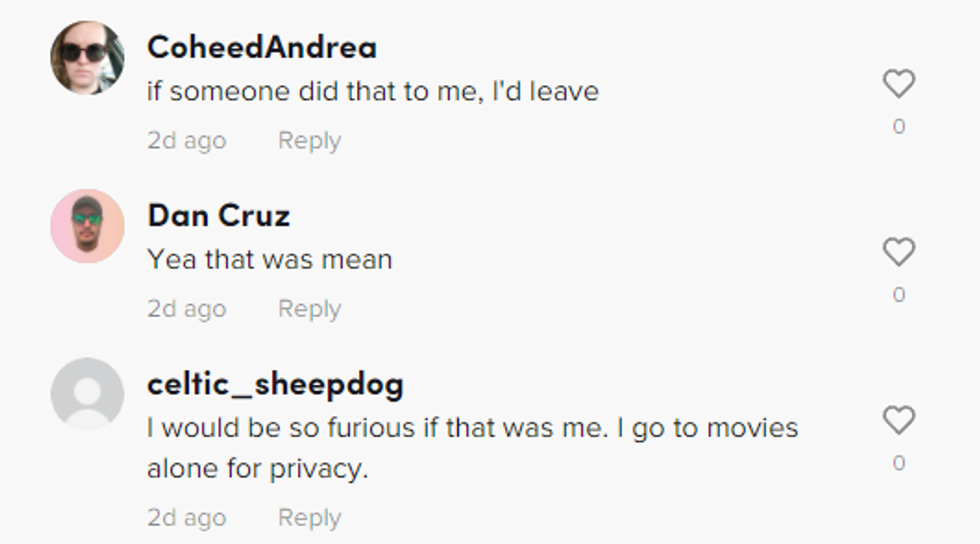 @airlk/TikTok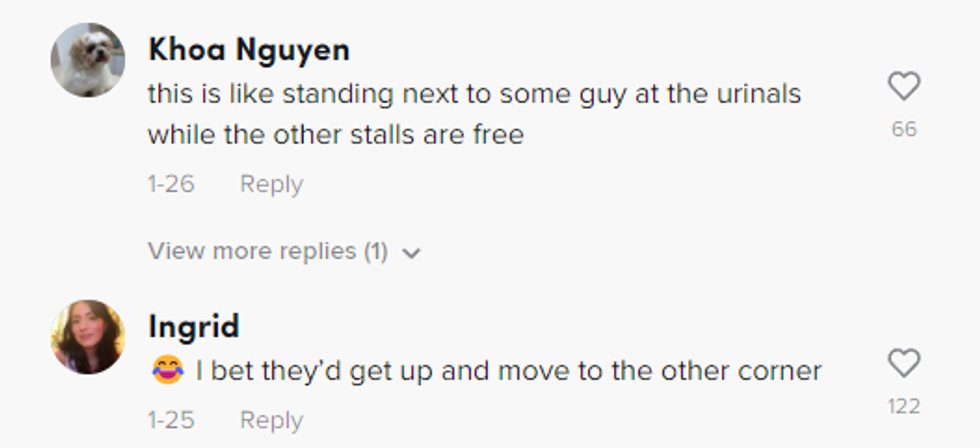 @airlk/TikTok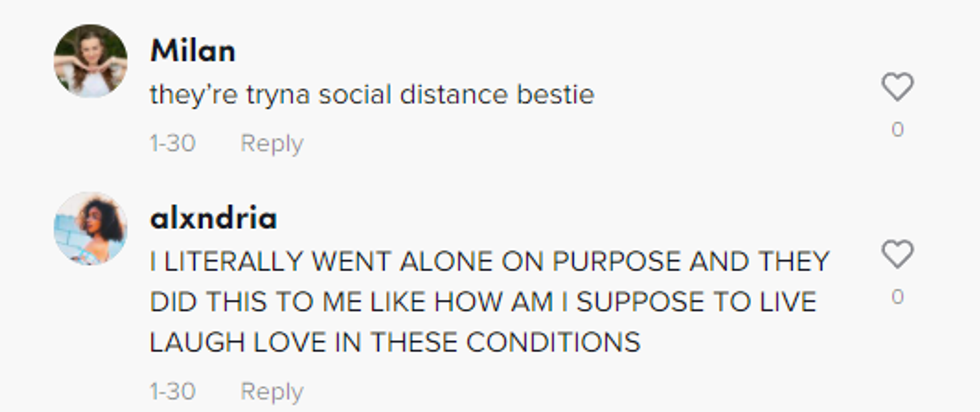 @airlk/TikTok
While others thought it was funny.


@airlk/TikTok

@airlk/TikTok

@airlk/TikTok

@airlk/TikTok
As awkward as the encounter might have been, it doesn't seem like we need to actually worry for the imaginary movie-goer. The comment section seems to think the seat may have been unavailable for a different reason.

Introverts everywhere, relax your shoulders.
Take a deep breath.
It's going to be okay.

@airlk/TikTok

@airlk/TikTok
Would you be horrified or find it humorous?